Pair of RBI doubles backs Santana's strong start
Mauer, Escobar drive in runs as Twins top Orioles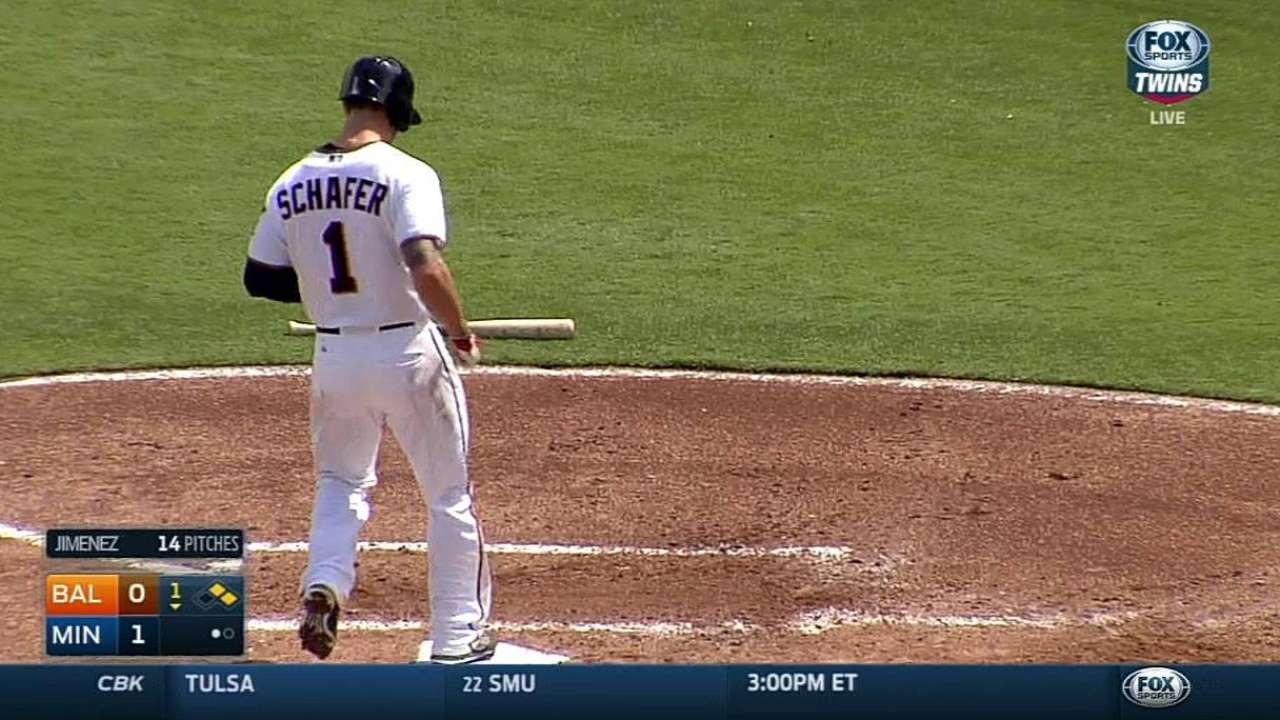 FORT MYERS, Fla. -- Ervin Santana was sharp in his Grapefruit League debut, while Joe Mauer and Eduardo Escobar connected on a pair of RBI doubles to help lead the Twins to a 2-1 win over the Orioles on Sunday at Hammond Stadium.
Santana threw two scoreless innings, retiring six of the eight batters he faced, while striking out three in his first Spring Training outing with the Twins since signing a four-year deal worth $55 million this offseason.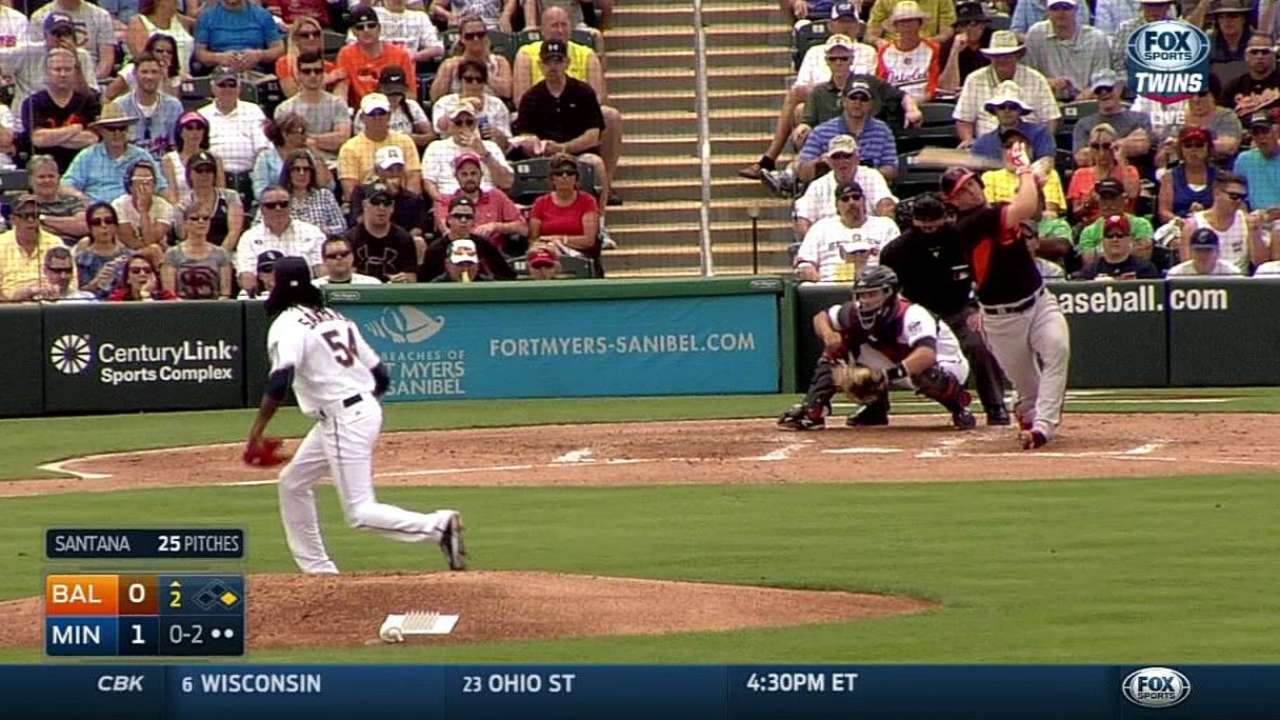 "I was just looking to mix up my pitches," said Santana, who mixed in his changeup and slider. "If you only throw fastballs, you're going to get hit. And you don't want to get hit yet."
Orioles right-hander Ubaldo Jimenez also bounced back after a shaky outing last time out, as he gave up one run on two hits over two-plus innings. He also struck out five batters, including the side in the second inning, but did walk three batters.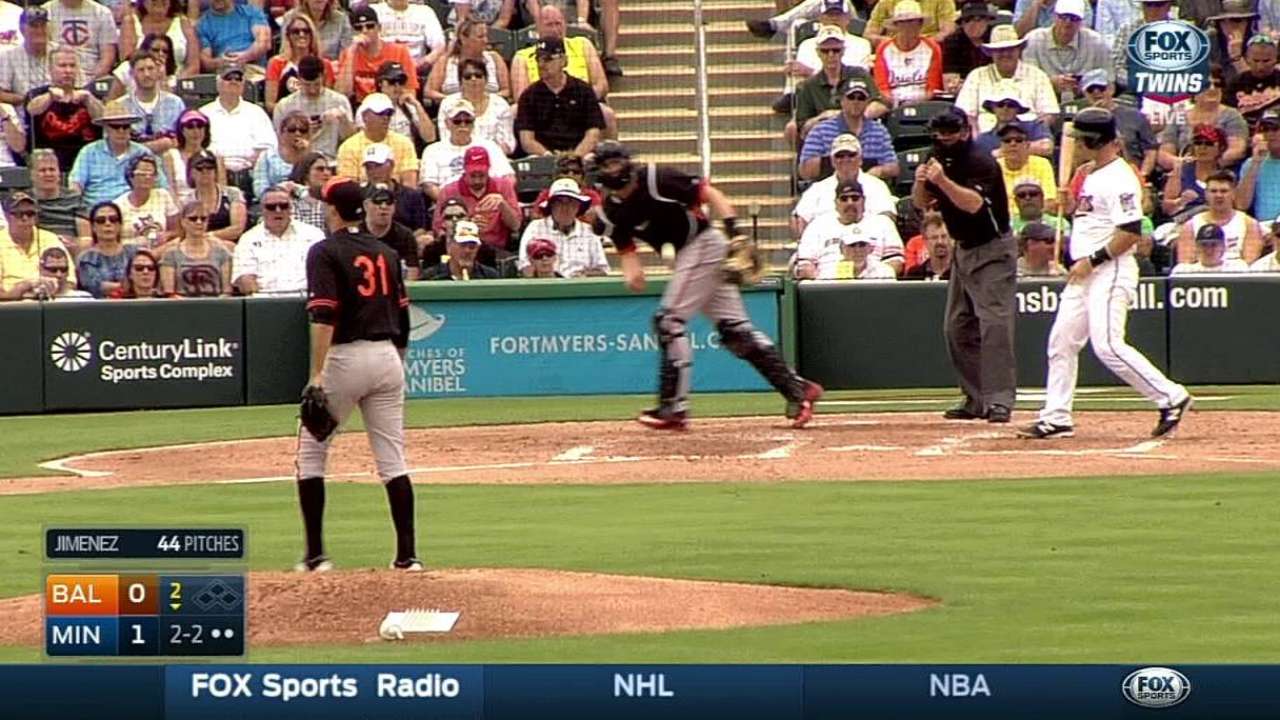 "I was a little bit too slow with the curve the first couple of hitters, especially the leadoff guy," Jimenez said. "I was too slow with my mechanics. Once I got through that, I was able to let it go."
The Twins got on the board early with the RBI double from Mauer in the first inning to score Jordan Schafer, who walked and stole second base.
Minnesota added a run in the fourth against left-hander T.J. McFarland with Eduardo Nunez and Escobar hitting back-to-back doubles. Escobar, who is competing for the starting shortstop job along with Danny Santana, is off to a hot start and homered on Thursday.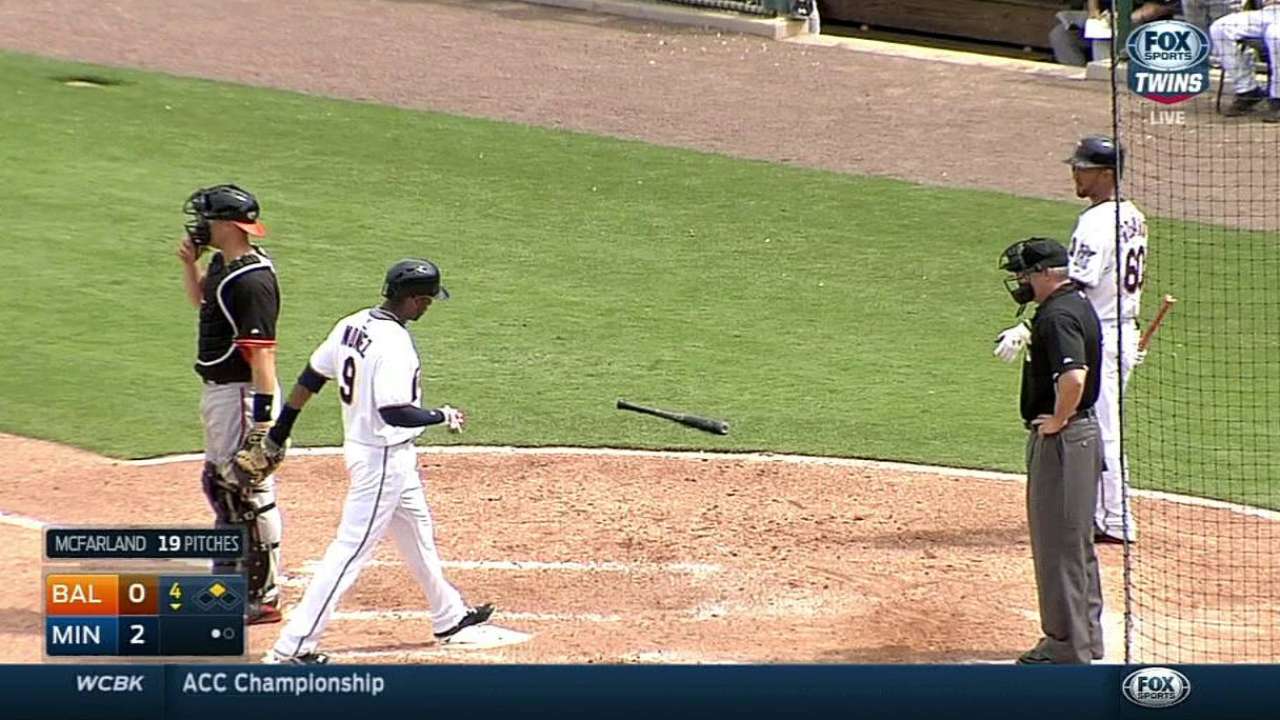 Baltimore didn't score until the fifth, and it came after top prospect Miguel Sano made a throwing error with one out. Jimmy Paredes brought home the run with an RBI single with two outs. It was the lone blemish for pitching prospect Jose Berrios, who gave up just that one unearned run over three innings.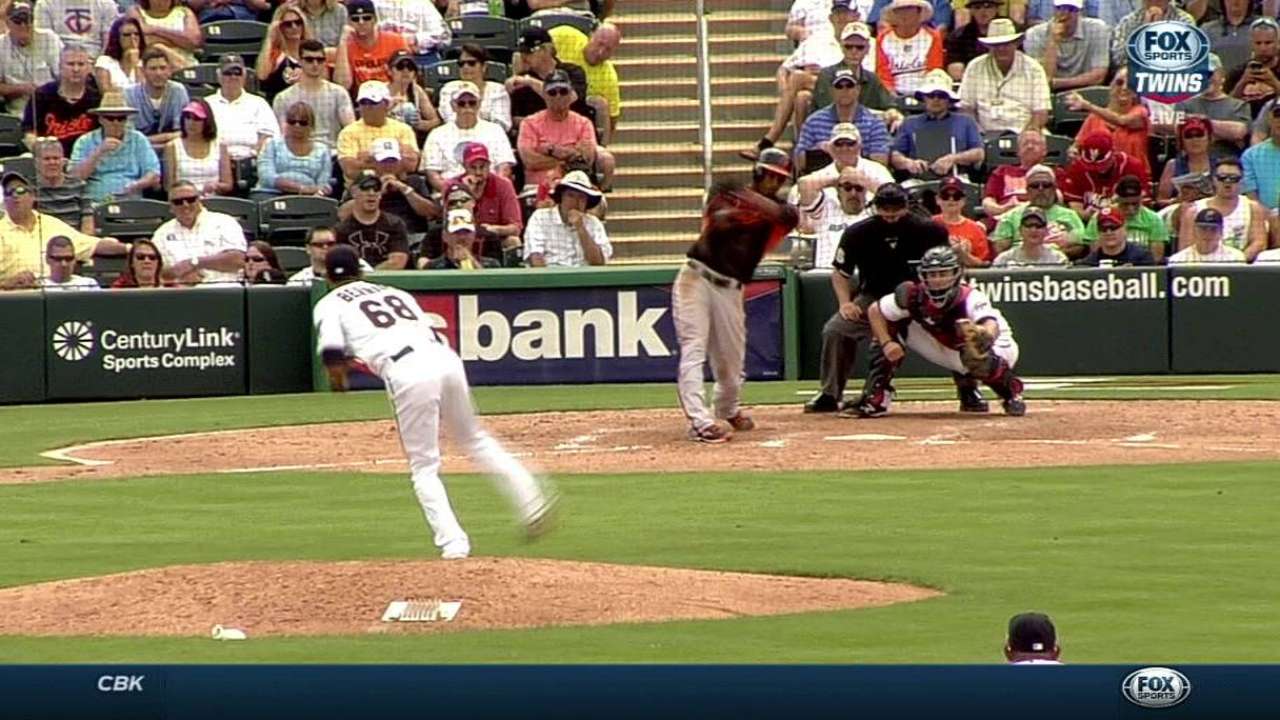 Up next: The Twins travel north to face the Pirates at McKechnie Field on Monday at 12:05 p.m. CT. Right-hander Ricky Nolasco is set to make his first start of the spring for the Twins. He'll be followed by top pitching prospect Alex Meyer, who is also making his spring debut. Other pitchers scheduled to throw include Blaine Boyer, Logan Darnell and J.R. Graham.
Rhett Bollinger is a reporter for MLB.com. Read his blog, Bollinger Beat, and follow him on Twitter @RhettBollinger. This story was not subject to the approval of Major League Baseball or its clubs.