Wainwright, Lackey prepping with late season in mind
Cardinals pitchers split simulated innings, throwing 30-35 pitches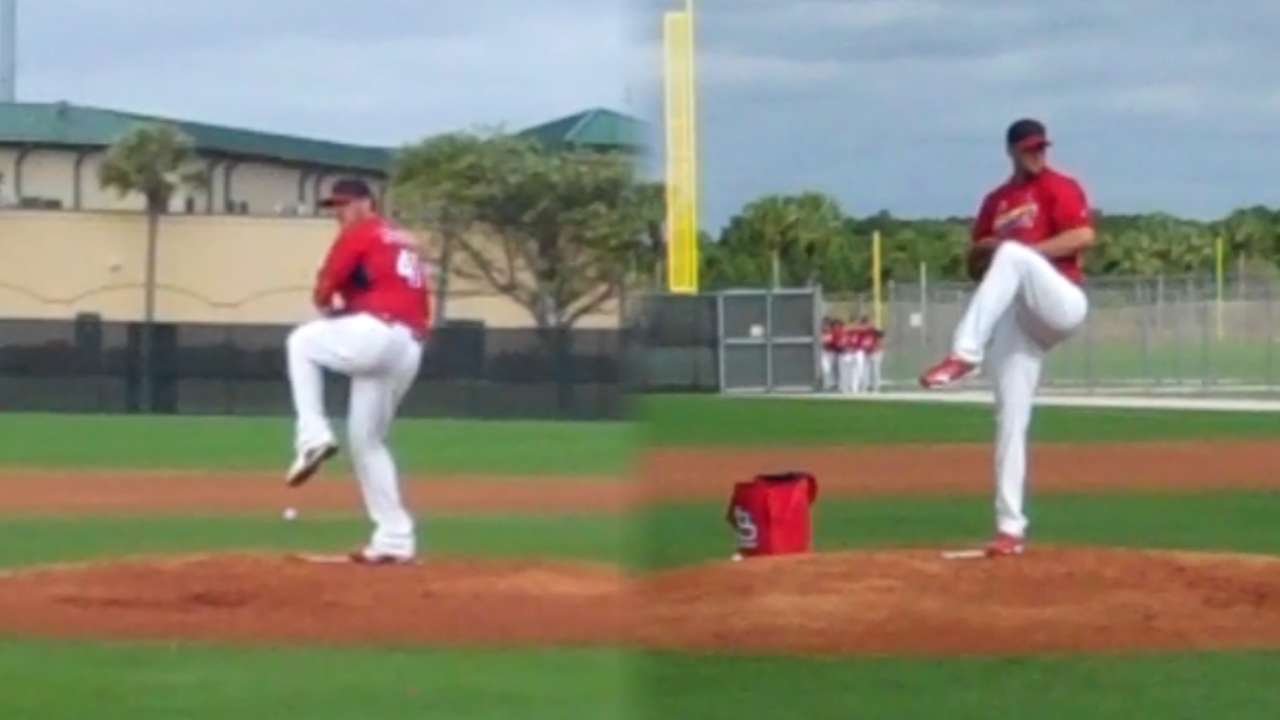 JUPITER, Fla. -- Three hours before Lance Lynn threw the first pitch of Sunday's official game, a crowd of Cardinals fans gathered a few hundred yards behind the ballpark to watch another two members of the Cardinals' rotation work. There they found both Adam Wainwright and John Lackey simulating two innings by taking turns facing a group of St. Louis batters.
For Wainwright, the occasion marked his first live batting practice session of the spring and another indication of forward progress as he works back from an abdominal strain. Lackey has not been slowed by any health setback, but rather by his own preference to save pitches for games that actually count.
So instead of pitching in a Grapefruit League game as the Cardinals take one turn through a rotation of starters, Lackey chose the extra time on the backfields.
"I was glad with the progress through the pitches," said Lackey, who threw about 30 pitches. "Sitting back down and getting back up is a big deal the first couple times in Spring Training and being able to get loose again, especially as you get a little bit older. But I felt great the second inning. That's a good sign, and I'll probably be ready to go in a game next time."
The Cardinals haven't announced when Lackey's first start will be, but with his desire to make four of them before the regular season opens, Lackey is expected to make his debut this week.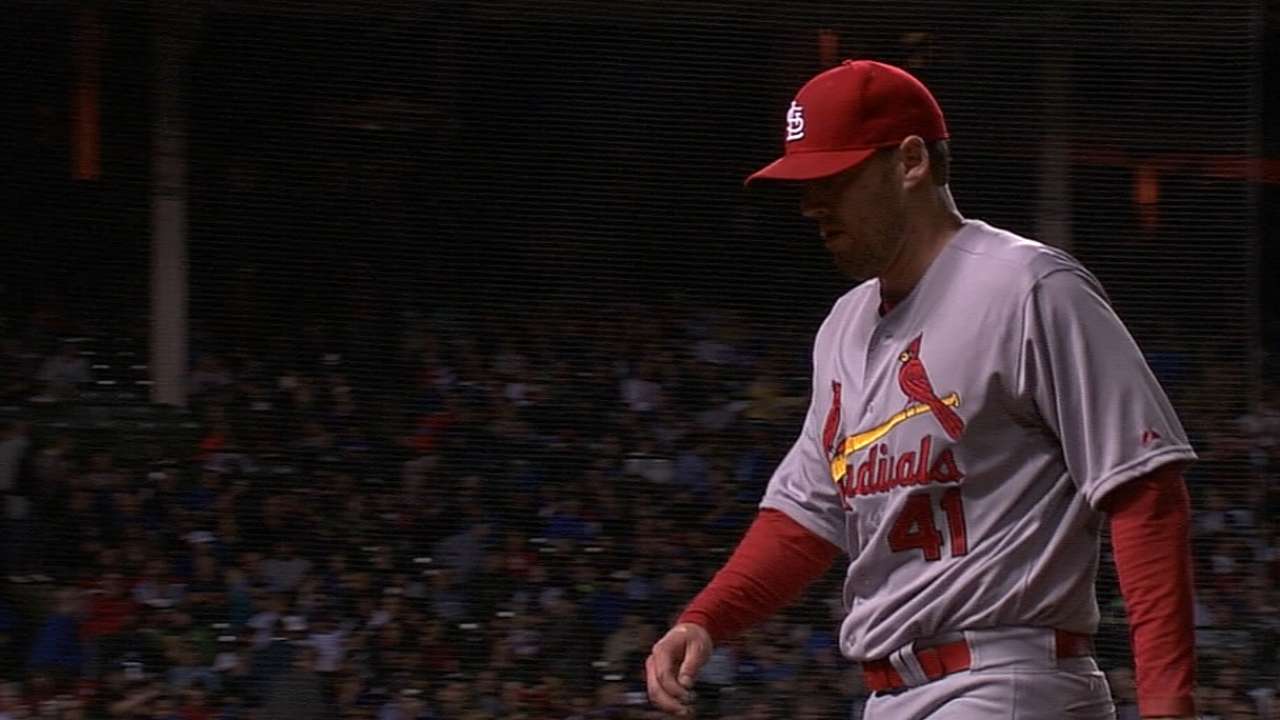 He'll likely be ahead of Wainwright, who said he expects to throw live BP again before moving onto game work. He's building up arm strength without issue, but still hasn't been cleared to participate in fielding drills or run. He engaged in a few light drills prior to taking the mound on Sunday, only so he'd be prepared to react to a comebacker. None came.
Wainwright expects to undergo another round of tests early this week to seek clearance for increased activity. He estimated that he threw about 35 pitches over his two simulated innings, giving him his first chance to gauge how hitters were reacting to his pitches.
"Today, I know I got some good late action on my sinker and my slider and my cutters," Wainwright said. "I threw a couple really good changeups. But I also found out that I need to work on my fastball command a bit. When I'm commanding that, everything else falls into place."
With the Cardinals four weeks away from their Opening Night matchup with the Cubs, Wainwright may only have time for three spring starts if he wants that Opening Day assignment. Already subscribing to the less-now-is-more-later philosophy, Wainwright isn't bothered by the decreased workload.
"We're out there with a purpose," Wainwright said, including Lackey in his assessment. "We throw as few of pitches as we can to get the exact same work that we need done and then we don't mess around after that. When you save pitches between games, it does make a difference at the end of the season."
Jenifer Langosch is a reporter for MLB.com. Read her blog, By Gosh, It's Langosch, follow her on Twitter @LangoschMLB and like her Facebook page Jenifer Langosch for Cardinals.com. This story was not subject to the approval of Major League Baseball or its clubs.