Castillo misses Mets trip but making progress in recovery
Center fielder hopeful mending from strained oblique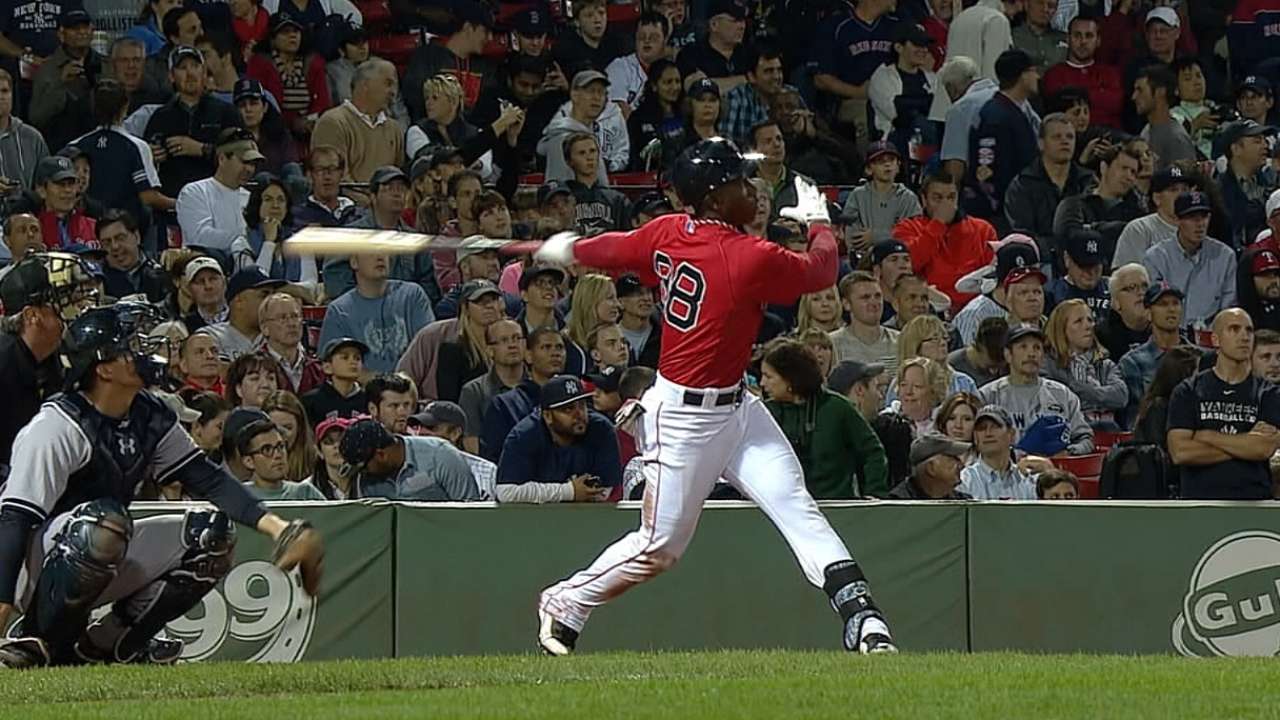 PORT ST. LUCIE, Fla. -- Outfielder Rusney Castillo did not accompany the team on its trip across the state for Sunday's game against the Mets, but manager John Farrell said Castillo is "making solid progress" in his recovery from a strained left oblique he injured on Tuesday.
"He'll increase his activitity today," Farrell said of Castillo, who is competing with Mookie Betts for the starting center fielder job. "He was able to throw (Saturday) up to 90 feet. There's more ground base work taking place today, some rotational work in the pool. In the coming days we hope to get him hitting off a tee. He's making solid progress."
Farrell said there's no time frame on when Castillo will play in his first Grapefruit League game this spring.
Meanwhile, Farrell commended Betts on his performance Saturday.
"That was an impressive game he had yesterday. He made some heads-up plays," Farrell said.
• Farrell also praised the performance of Eduardo Rodriguez on Saturday when the former Oriole faced his former team and retired all nine hitters he faced, including three strikeouts.
"The thing that stands out is it would be understandable for a young pitcher to go up against his former team and you might see some walks, maybe over-amped, maybe added adrenaline that would cause inconsistent command," Farrell said. "I think it speaks to his athleticism and his poise to be able to channel that and still throw as many strikes as he did. He's a damn good looking pitcher."
Steve Dorsey is a contributor to MLB.com. This story was not subject to the approval of Major League Baseball or its clubs.