Crawford says his shin bruise is minor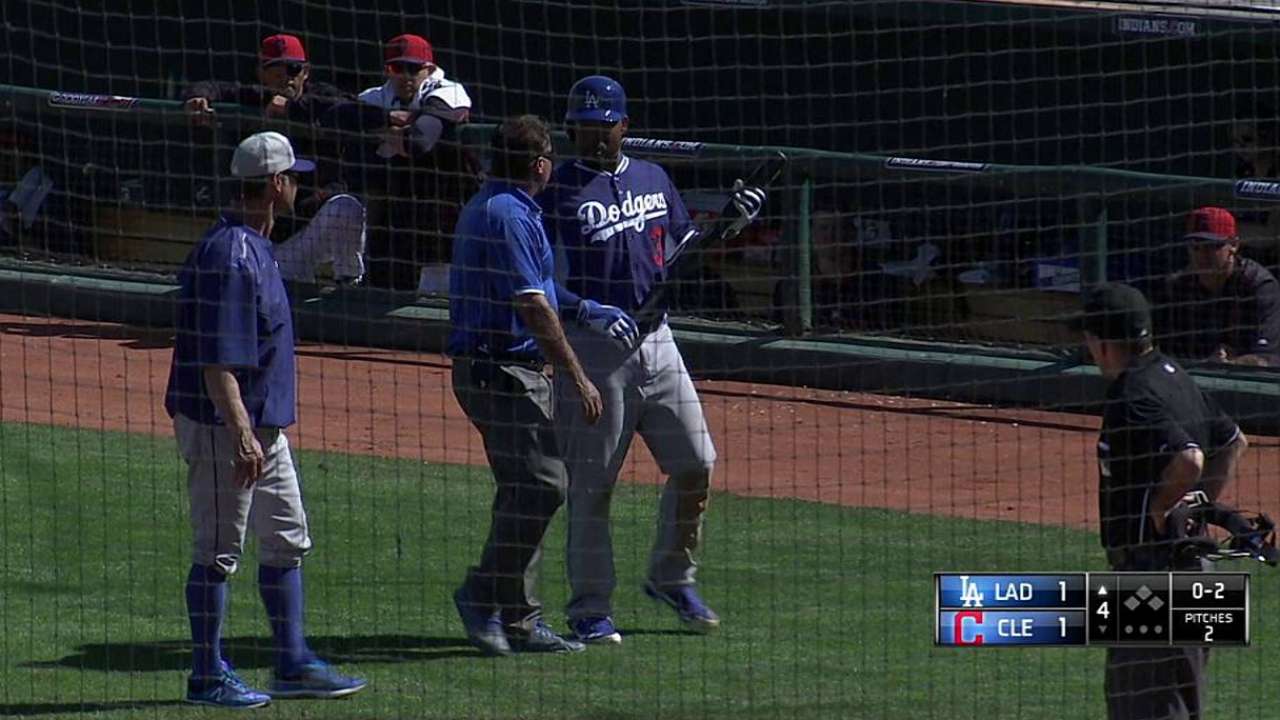 GLENDALE, Ariz. -- Dodgers outfielder Carl Crawford said the shin bruise he suffered on Saturday is minor and he expects to play on Monday.
Crawford was not scheduled to play on Sunday, even before he fouled a pitch off his right shin in Saturday's game against Cleveland.
The veteran finished off his fourth-inning at-bat by striking out, then left the game to ice his injury.
Ken Gurnick is the Los Angeles Dodgers beat reporter for MLB.com. He has covered the Dodgers for 25 seasons.
This story was not subject to the approval of Major League Baseball or its clubs.