What to watch for in today's games
Porcello makes first Grapefruit League start, Samardzija faces former team and more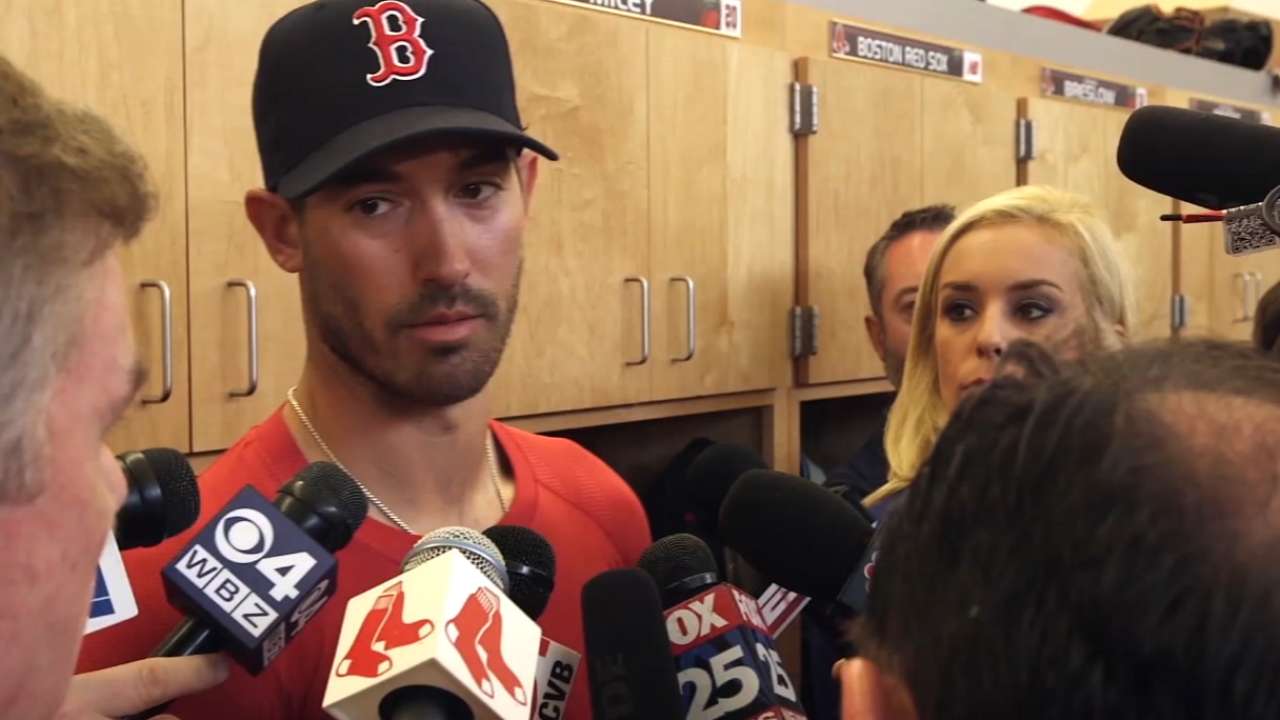 The regular season inches closer as the Cactus and Grapefruit Leagues continue play today with a full slate of games featuring a few notable debuts.
Here are five things to watch for:
Rick Porcello takes the ball for Boston: BOS@NYM
Porcello, who joined the Red Sox in an offseason trade with the Tigers, is making his first Grapefruit League start, against the Mets at 1:10 p.m. ET on MLB.TV. He tossed two innings in an exhibition against Northeastern University last week, retiring all six batters he faced and striking out two.
"It felt good to get out there," Porcello said. "I was obviously just trying to work on the little things: throw strikes and get ahead. Location wasn't quite where I wanted it, but for the first time out, my arm felt good and the ball was coming out of my hand well. That's the most important thing."
Jeff Samardzija faces his former team: CHW@OAK
Samardzija takes the mound against a familiar team when the White Sox face the A's -- the club he spent the second half of 2014 with -- at 4:05 p.m. ET on MLB.TV. The right-hander saw his first live action with Chicago last week in an intrasquad game, tossing 33 pitches and allowing two hits and two runs in two innings of work.
"For me, these next handful of starts will be about getting on the same page with [catcher Tyler Flowers]," Samardzija said after the scrimmage. "What pitches I like to match up, let him realize what I like to do, and how I like to put guys away."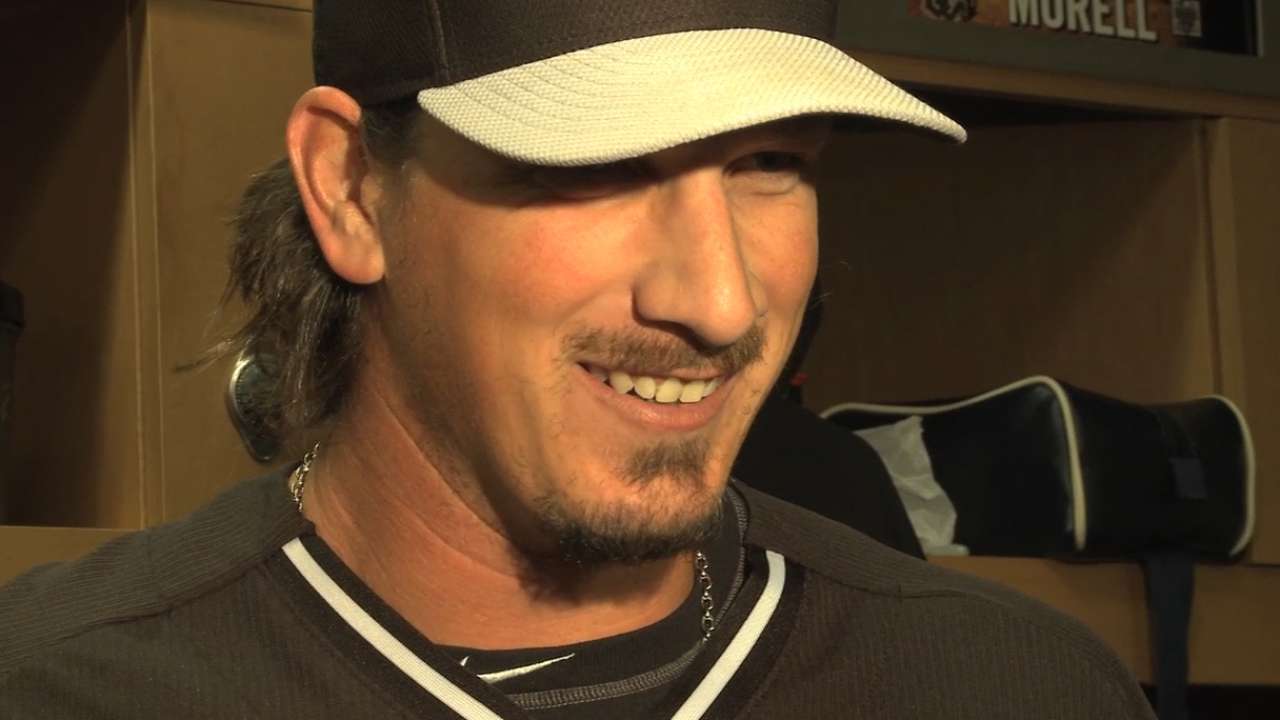 Cuban prospect Yoan Lopez debuts for D-backs: ARI@SFG
Cuban free-agent signee Lopez will pitch against his first Major League opponent when the D-backs meet the Giants at Salt River Fields at Talking Stick at 4:05 p.m. ET on MLB.TV. Lopez, who received an $8.7 million signing bonus this winter, will come on in relief, while Daniel Hudson gets the start.
"I came from Cuba with one purpose," Lopez said this winter. "It's to reach the big leagues, and I'm sure that I will be there. I know what I'm capable of giving out there on the field, and that's exactly what I'm going for."
Jay Bruce, regulars return to Reds lineup: SEA@CIN
Regulars Billy Hamilton, Todd Frazier, Bruce and Brandon Phillips are expected on the field when the Reds host the Mariners at 4:05 p.m. ET. Bruce is looking to rebound from struggles at the plate and issues with his knee in 2014.
He hit a career-low .217/.281/.373 with 18 homers and 66 RBIs in 137 games last year, and he hopes not just to return to form, but to surpass the 30-homer, 100-RBI marks he was consistently around from 2011-13.
"The way I look at it is the best is yet to come," Bruce said. "There is so much in there where I can be better."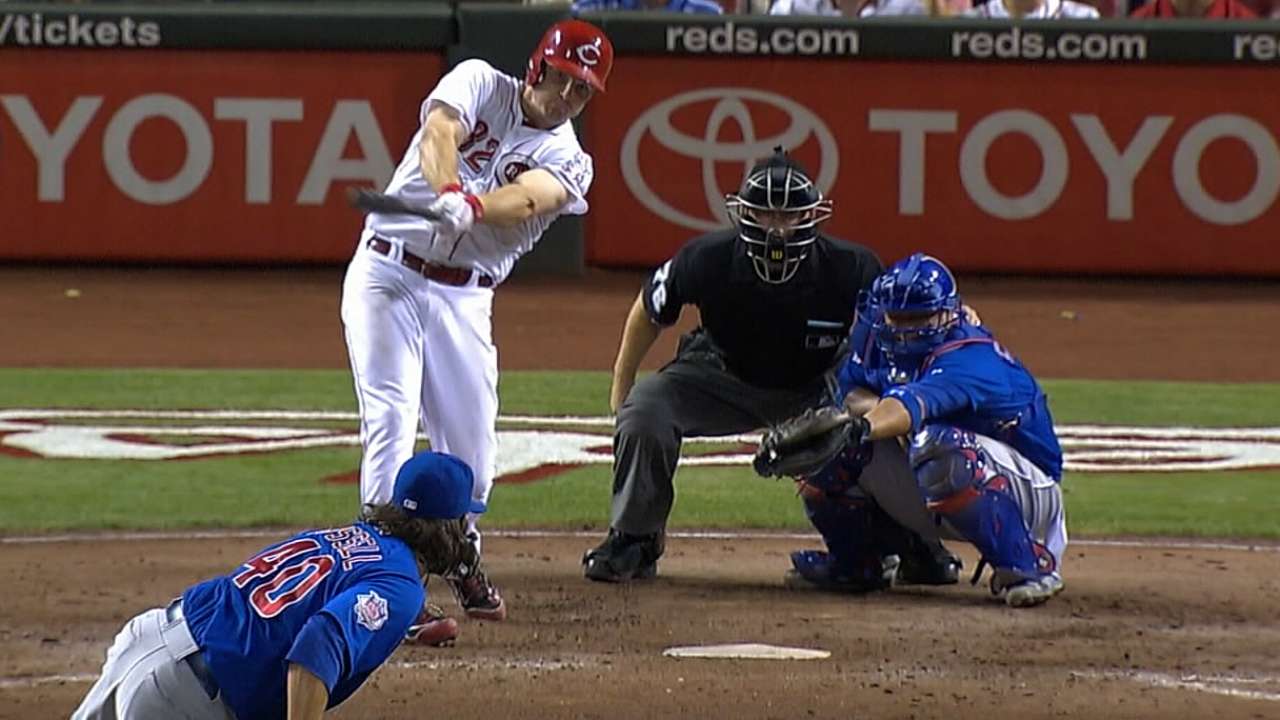 Elvis Andrus makes his spring debut: CLE@TEX
Texas' shortstop will see his first Cactus League action at home against the Indians at 4:05 p.m. ET. He's been focusing on a more relaxed approach at the plate this spring after seeing his production drop in nearly every offensive category last season.
"My approach was inconsistent," Andrus said earlier this week. "I don't think I felt good maybe for a month last year. It was all fighting. I think when you are fighting throughout the whole season, it's going to be tough to hit, especially with the quality pitching we have now in the league, that's getting harder and harder."
Chad Thornburg is a reporter for MLB.com. This story was not subject to the approval of Major League Baseball or its clubs.