D-backs tab Collmenter for Opening Day start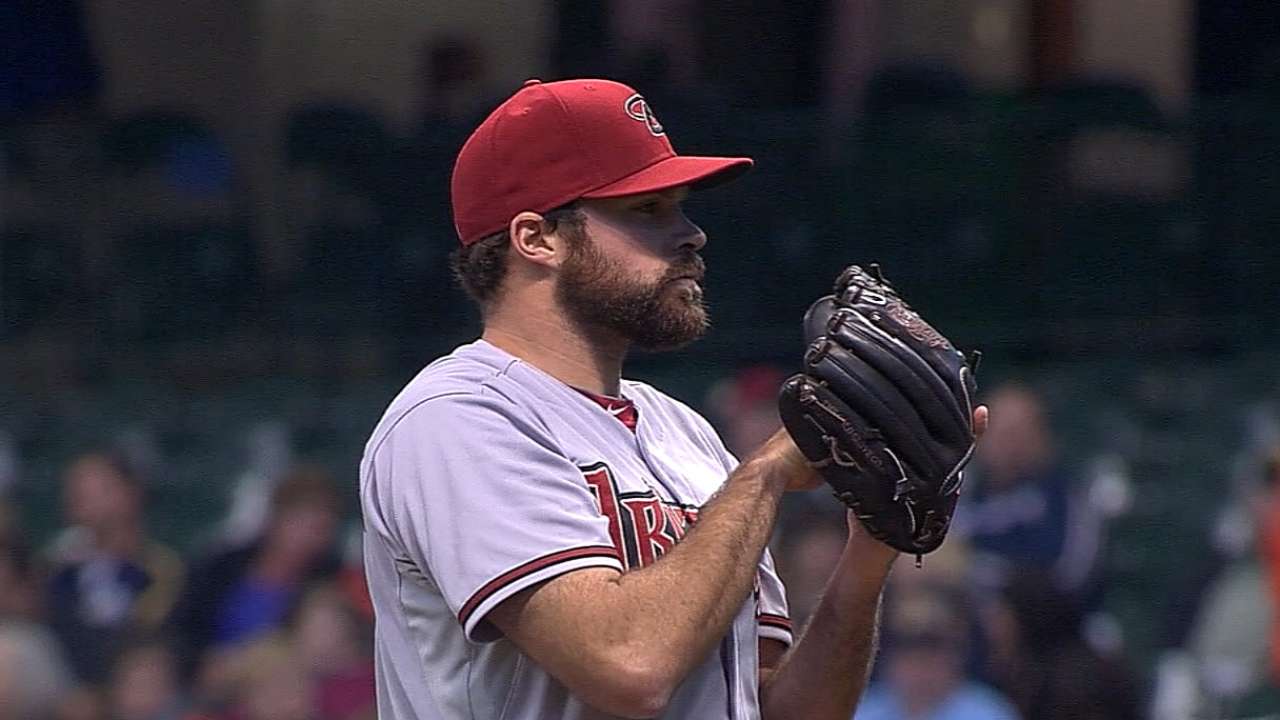 SCOTTSDALE, Ariz. -- In a move that comes as little surprise -- particularly after Chip Hale hinted at the topic Saturday -- the D-backs manager announced Sunday that Josh Collmenter will be the team's Opening Day starter April 6 against the Giants at Chase Field.
Collmenter, 29, has worked out of both the bullpen and the rotation since he broke into the Majors in 2011. With the pitching staff turnover from last season (Brandon McCarthy and Wade Miley, who started two of the team's first three games last year, are gone), Collmenter is suddenly one of the most experienced pitchers in the rotation, and it proved to be a relatively easy decision for Hale.
"He's the veteran guy," Hale said. "First day is as important as the 162nd, right? We believe in all our guys, but he's got the most experience at this point here in Arizona. He's a good leader and he deserved it."
The right-hander was drafted out of Central Michigan by the D-backs in the 15th round of the 2007 Draft and broke in primarily as a starter in 2011, when he went 10-10 with a 3.38 ERA. After working primarily out of the bullpen in 2012 and 2013 (all 49 of his appearances in 2013 were in relief), he started in 28 of 33 games last year.
"When he first came into the big leagues, all we heard around the league was this guy's a middle guy or a long guy or maybe a fifth starter," Hale said. "For us, he's going to be the leader of our staff. We're proud of him."
He did not make a start last year until April 14 (recording a save before he started a game) but Collmenter still went 11-9 with a 3.46 ERA in 33 games. He is 5-2 with a 3.17 ERA in 18 games (seven starts) against the Giants in his career.
"It's an incredible honor just to be the guy to take the ball for the first day and kind of hopefully set the tone for the season," Collmenter said. "To get us off to a good start and just everything that goes into Opening Day -- the pageantry and the spectacle it is, to be the one to toe the rubber the first time is pretty special, especially with my career just bouncing back and forth from starting to the pen."
Joey Nowak is a reporter for MLB.com. Follow him on Twitter at @joeynowak. This story was not subject to the approval of Major League Baseball or its clubs.