Grandal's offensive potential on display for LA
Catcher goes 3-for-3 with homer, three RBIs against Indians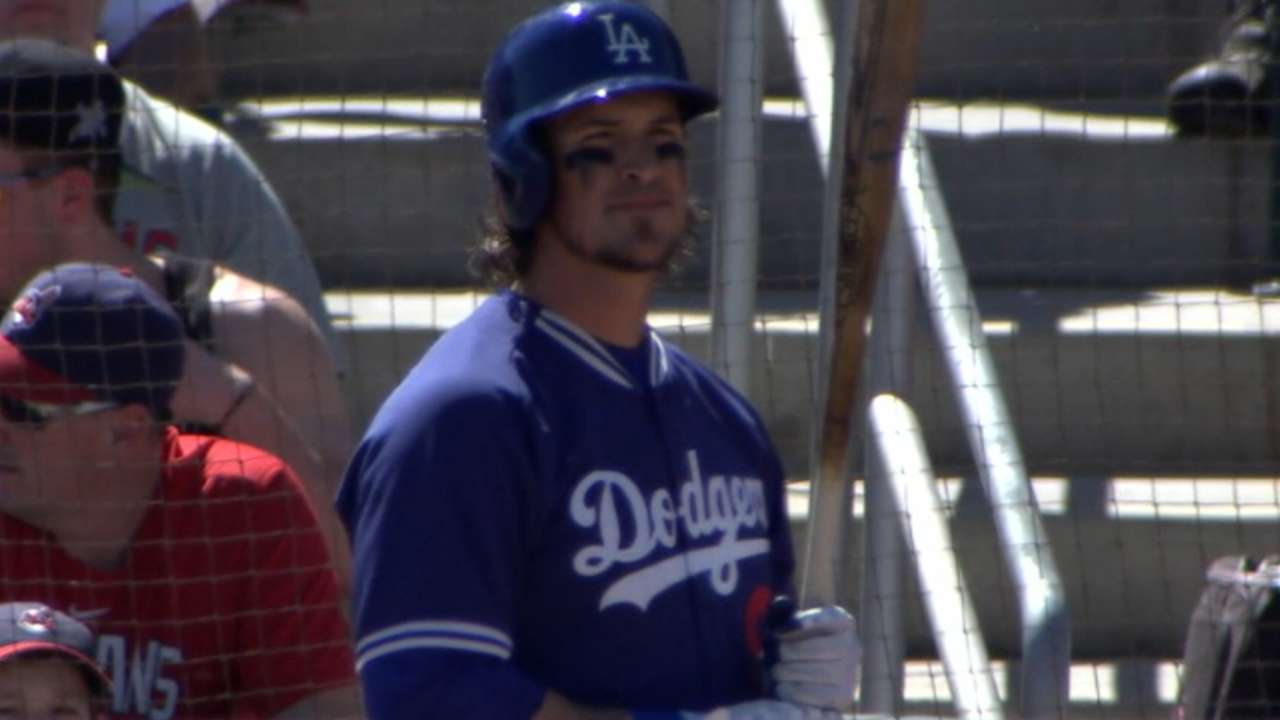 GOODYEAR, Ariz. -- The Dodgers traded for Yasmani Grandal to get more offense from their catcher, and he showed what he can do on Saturday, with three hits (including a homer) and three RBIs in a 5-5 tie against the Indians.
The opposite-field home run batting left-handed was especially satisfying to Grandal.
"I always like to drive the ball the other way. In the offseason, that's what I worked on a lot instead of jumping at the ball right away," said Grandal. "A lot of my power is the other way."
Manager Don Mattingly said the switch-hitting Grandal's success against the Dodgers last year while batting left-handed was a big attraction in making him the key return piece from the Padres in the Matt Kemp trade.
"That's what we saw late in the year last year," Mattingly said.
Grandal slugged 15 homers for San Diego last year. The last Dodgers catcher to hit at least 20 homers in a season was Paul Lo Duca with 25 in 2001.
Ken Gurnick is a reporter for MLB.com. This story was not subject to the approval of Major League Baseball or its clubs.