Healthy Kipnis pumped to be back on diamond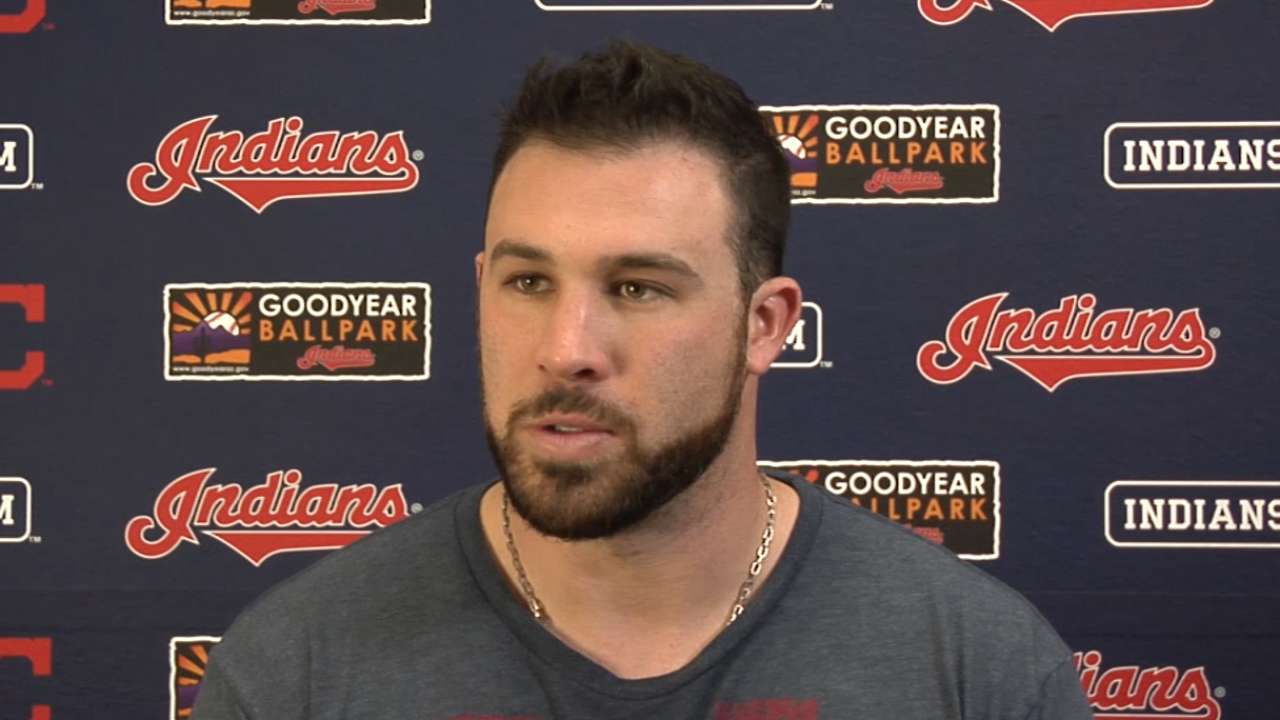 GOODYEAR, Ariz. -- Just because Saturday's Cactus League game against the Dodgers wasn't the real Opening Day, that doesn't mean Jason Kipnis wasn't excited to get back on the field again.
"You're always excited your first day back out there," Kipnis said. "A little nerves, a little jitters, but that's just because it's a fun game and you're between the lines and it means a little something. It's just good to get back on your feet."
Kipnis, who went 0-for-2 in his first action of the spring, struggled to stay healthy in 2014 and didn't produce the way he or the Indians would have liked.
The second baseman hit .240 and played in just 129 games a season ago. He spent time on the disabled list with a strained oblique and had surgery on his left index finger in December, but all of that is behind him and Kipnis insists he's ready to go.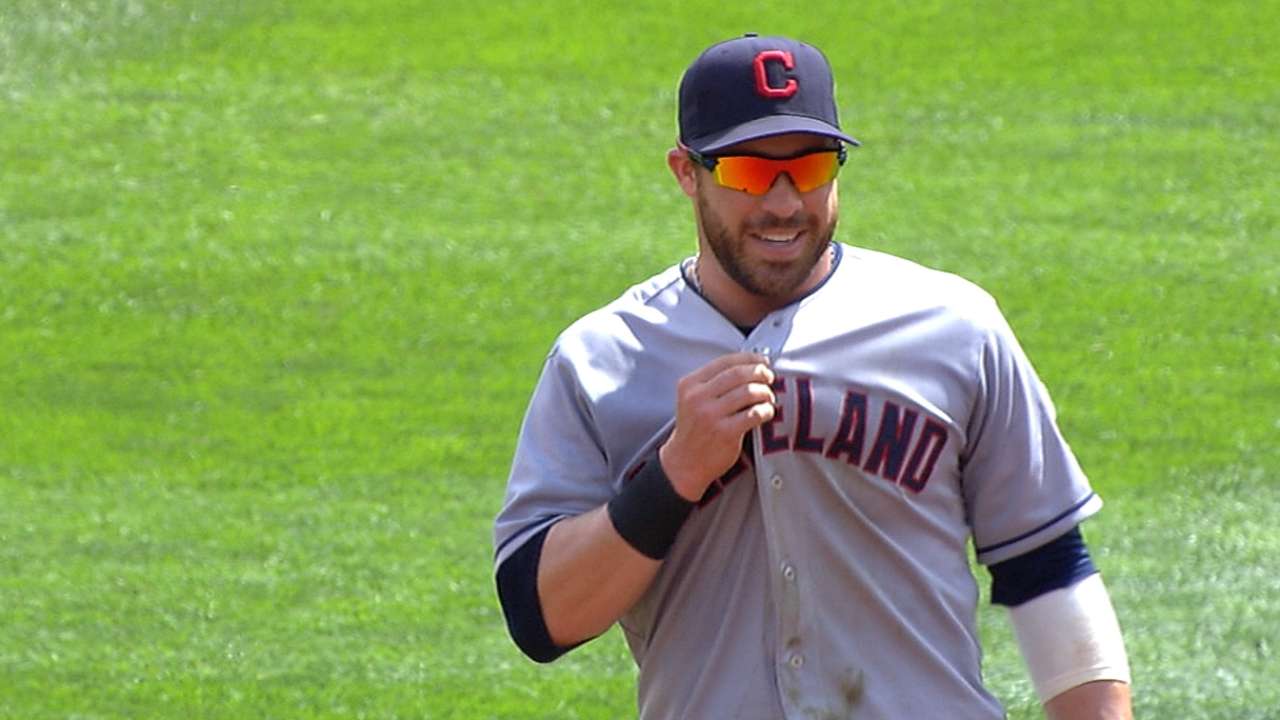 "Finger's good, body feels great, oblique's great," Kipnis said. "We've gotten over the mental hump of the injuries."
In the same way Kipnis was happy to be back and thrilled to play in his first game of the spring, his manager was also pleased.
"He's worked hard," Terry Francona said. "Defensively, that was what he could always do, so he's done that a bunch. His hitting has come real quick … It will be fun to watch him get ready for the year. We'll watch how his swings works and how everything feels, but if he ever needs more at-bats or less at-bats we can do all of the above. We just want to get him ready for the year."
Kipnis feels the same way.
"I'm excited to get after it this year," Kipnis said.
William Boor is a reporter for MLB.com. Follow him on Twitter at @wboor. This story was not subject to the approval of Major League Baseball or its clubs.