Yankees hoping to see Gregorius' maximum potential
Shortstop working on improving his hitting against left-handed pitchers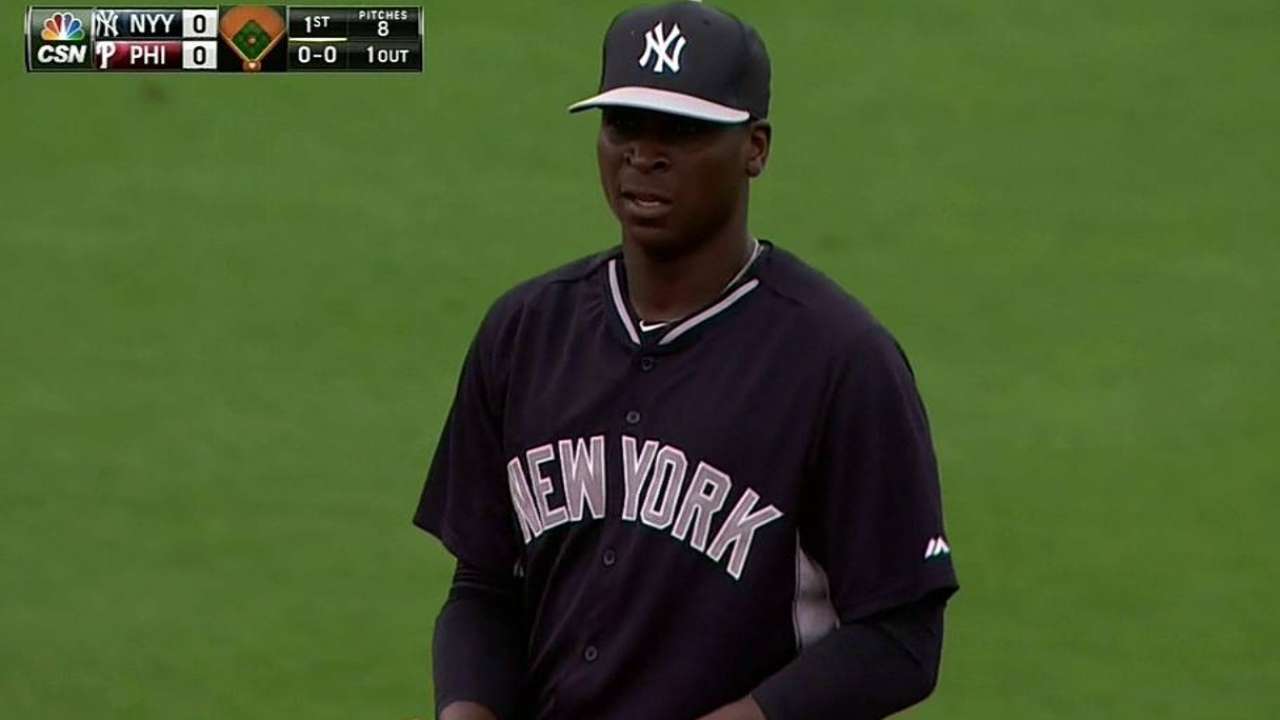 KISSIMMEE, Fla. -- The Yankees are smitten with Didi Gregorius' potential, betting that he will reach his high-end ceiling while wearing pinstripes. To do so, he must overcome a vulnerability to left-handed pitching, and it is one of the infielder's biggest priorities this spring.
Gregorius is expected to have plenty of opportunities against southpaws during the month, against whom he has struggled thus far in his big league career. He grounded out against Dallas Keuchel and struck out against Tony Sipp in Saturday's 9-4 Yankees win over the Astros, and said he is anxious to keep getting those chances.
"To be honest, it's the only way you're going to get better," Gregorius said. "You're not getting better if you're not doing work. For me, facing all these lefties means I'll stay in there and get more comfortable against lefties."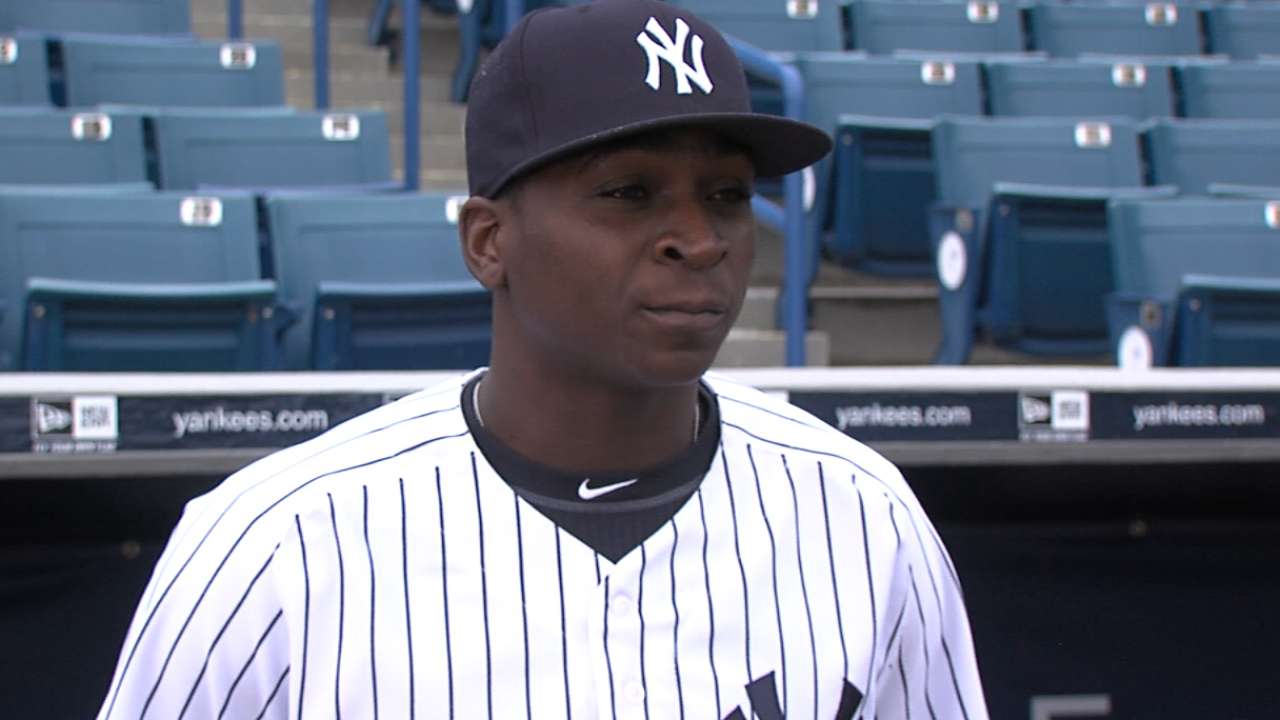 Acquired from the D-backs in December, Gregorius arrived in New York carrying a .243 average over parts of three seasons in the Majors. His split line against righties (.262/.332/.411) has been respectable, but he has batted just .184 (30-for-163) with a .490 OPS against lefties.
General manager Brian Cashman has said that the team has considered opening the season with Gregorius serving as part of a platoon with Brendan Ryan, who would face lefties. Ryan has yet to play this spring because of a mid-back sprain, so Gregorius will continue to take his licks on a regular basis.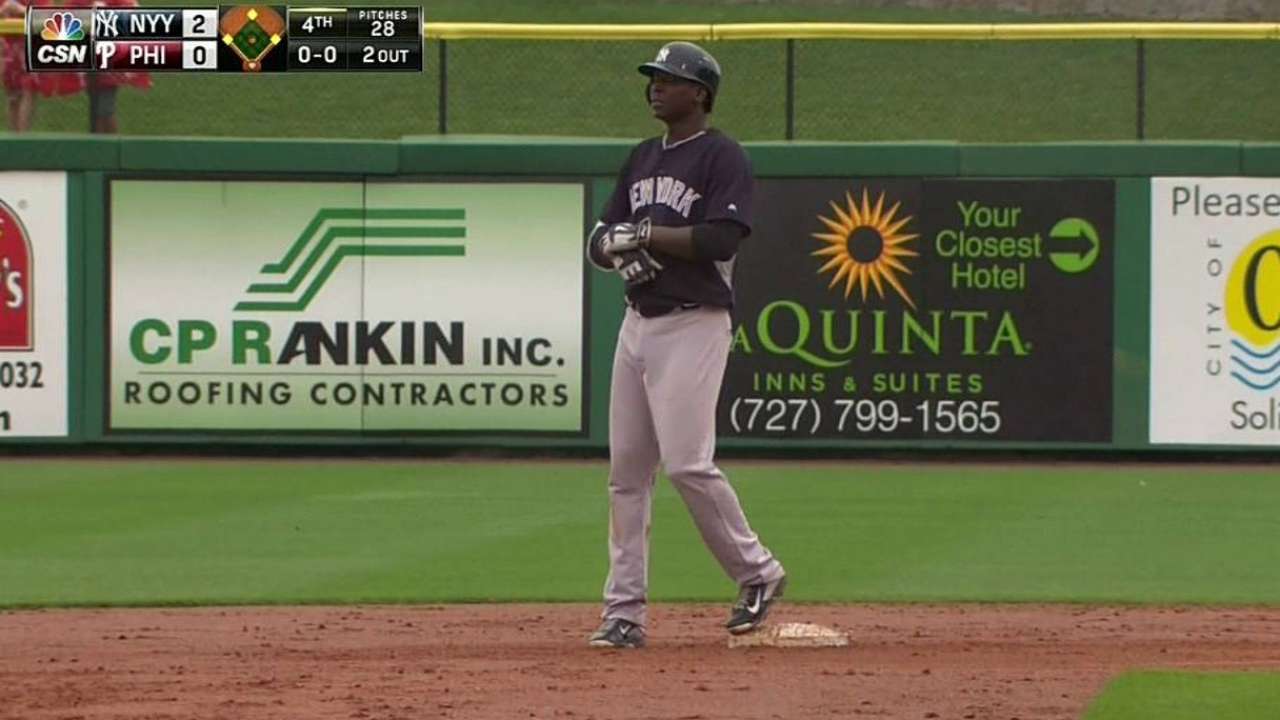 "I want to see him against lefties," Girardi said. "Obviously you'd love to have an everyday shortstop. Sometimes when you start platooning, that relationship that is built in the infield becomes not as tight. You want to have an understanding of what everyone is doing."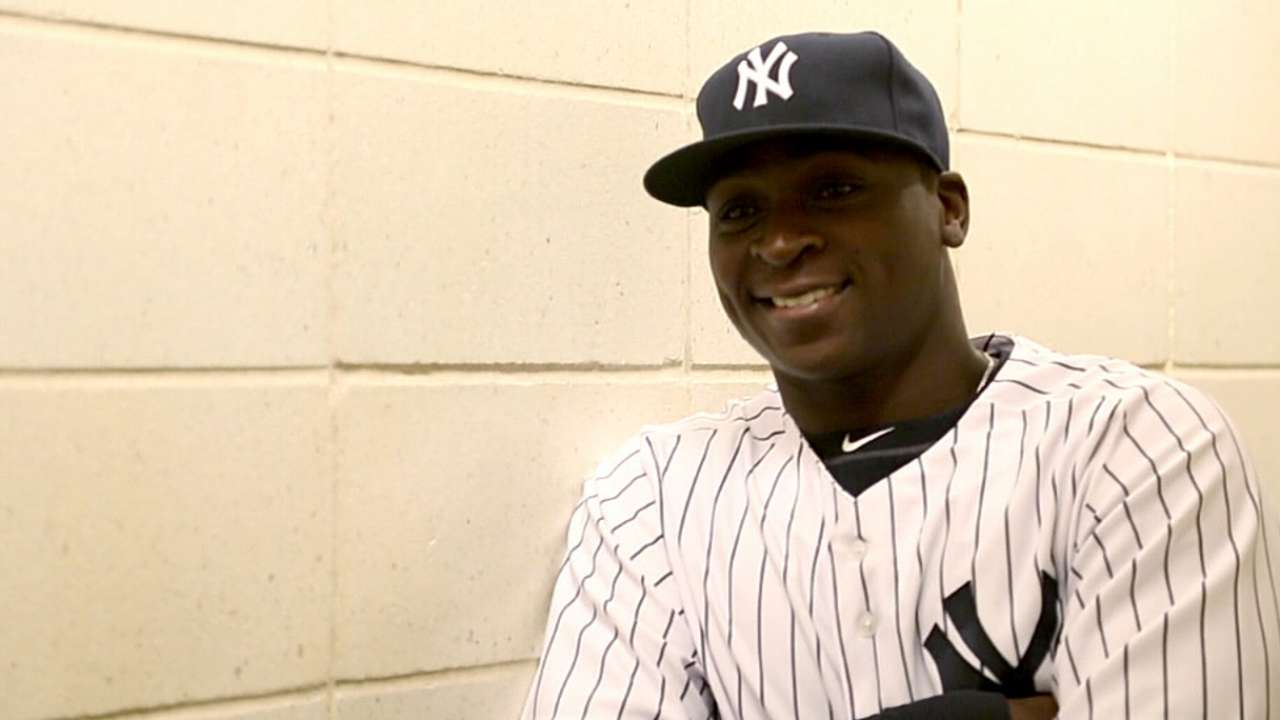 Girardi said that players can get stuck with reputations based upon small sample sizes, and wonders if that could be the case with Gregorius, who notched just seven hits in 51 at-bats (.137) last year against lefties.
"He has the ability to hit left-handers," Girardi said. "Sometimes you can get pegged early in your career if you struggle, and they don't want players to be overmatched because they want confidence to stay high."
Girardi also noted that the composition of the American League East has changed over the past few seasons, with elite lefties like Jon Lester and David Price checking out of the division. Even so, Gregorius acknowledges there is work to be done.
He said that he has been working on staying taller in the batter's box and closing his stance against lefties, fighting the tendency to fly open and allowing him to drive the ball to the opposite field.
"It's more at-bats, adjustments, everything," Gregorius said. "Every time you go out, you've got to face new pitchers, new lefties, because no lefties are the same. It's one of those things -- you've got to make adjustments."
Bryan Hoch is a reporter for MLB.com. Follow him on Twitter @bryanhoch and read his MLBlog, Bombers Beat. This story was not subject to the approval of Major League Baseball or its clubs.