Morneau using 'prehab' routine to stay on field
NL batting champ leaning on preventative approach with Rockies at age 33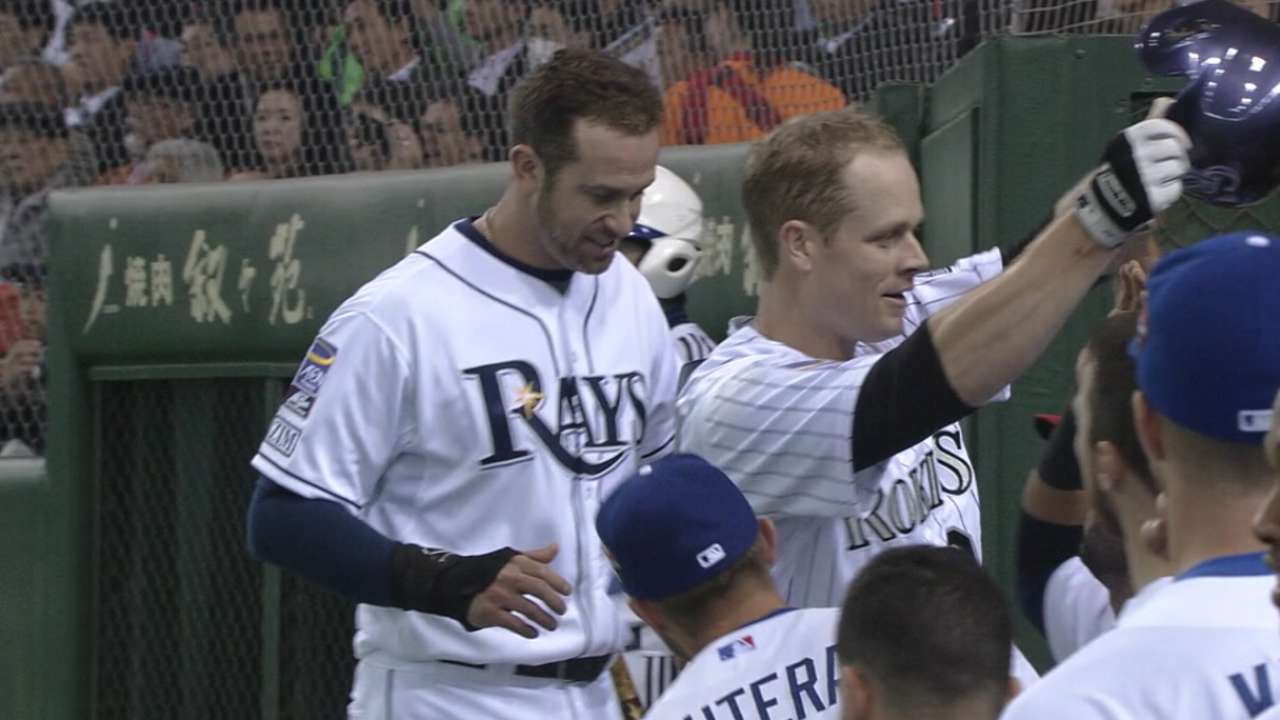 SCOTTSDALE, Ariz. -- Obscured by the injury news in 2014 was the fact that first baseman Justin Morneau was productive enough to win the National League batting title while staying healthier than the Rockies' other stars.
Morneau had one trip to the disabled list with a neck strain and finished with 135 games played. Considering that Nolan Arenado played in 111, Troy Tulowitzki 91, Carlos Gonzalez 70 and Michael Cuddyer (now with the Mets) 49, Morneau was a veritable iron man.
After dealing with post-concussion, neck and wrist injuries for years, Morneau played in 152 games with the Twins and Pirates in 2013 before signing with the Rockies. Even though the neck was troublesome at times last year, Morneau, who turns 34 on May 15, said he was happy with his health-maintenance plan. It involves more work than younger players put in during the season, and Morneau goes through intense full-body workouts postgame during the season.
"When you're younger, you pick up the bat and go to the cage, but now I need to be warm and do prehab just to make sure all those little muscles are warm before I swing to avoid an injury," said Morneau, who hit .319 with 17 home runs and 82 RBIs in 2014. "Everything is preventative.
"In everyday life, your 30s isn't old, but it's a lot of miles, a lot of games a lot of at-bats. If you take care of it the night before, you'll feel better the next day."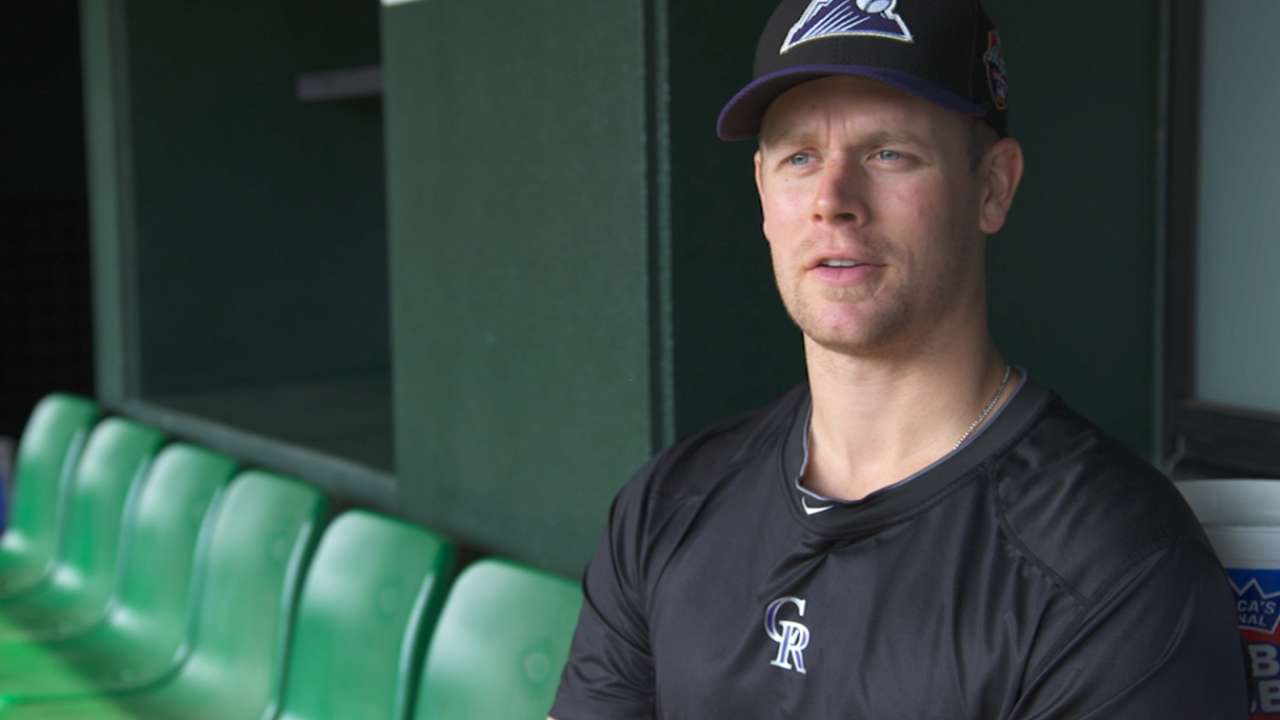 Rest is part of any offseason plan, but Morneau spent the early offseason touring Japan with a group of Major League players.
"Playing in Japan early in the offseason, there wasn't as much rest time as I normally take," Morneau said. "But the good part about that was I was able to keep my swing going for most of the offseason.
"Usually, I take a good chunk of time off to recover from tens of thousands of swings over the year. But I look at this winter as a positive because my swing was pretty consistent last year."
Thomas Harding is a reporter for MLB.com. Read his blog, Hardball in the Rockies, follow him on Twitter @harding_at_mlb, and like his Facebook page, Thomas Harding and Friends at www.Rockies.com. This story was not subject to the approval of Major League Baseball or its clubs.