Offensive woes troubling Phillies early in spring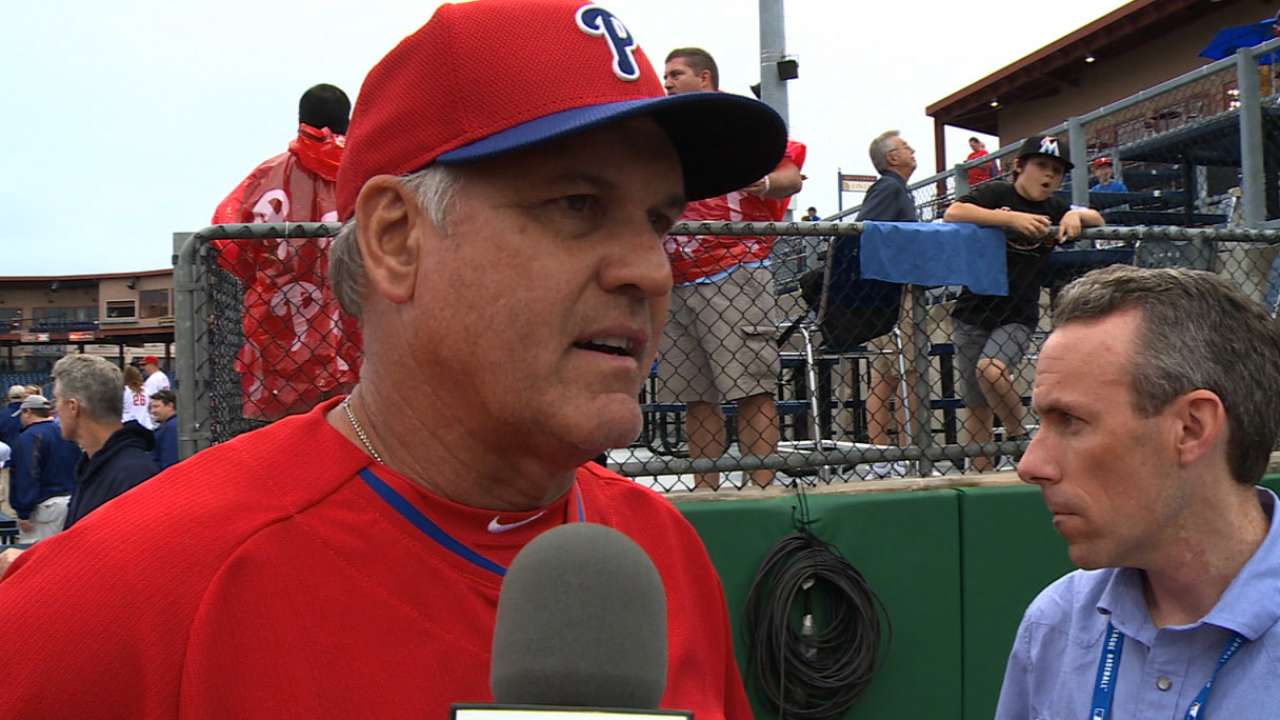 CLEARWATER, Fla. -- It's not unusual for teams to conduct extra batting practice after a Spring Training game. So it didn't raise eyebrows when the cage was rolled back onto the field after Saturday's 4-2 Grapefruit League loss to the Blue Jays.
But it was also a subtle reminder that the 1-3-1 Phillies are batting .214 as a team and averaging 2.8 runs per game. And while that's only a small sample at a point of the spring where the regulars play only sparingly, manager Ryne Sandberg made it clear he hasn't been happy with what he's seen so far.
"We've had a tough time swinging the bats," Sandberg said. "That's a work in progress. It's not happening as a group right now. It's something we have to work on. Something we have to get better at."
After Ben Revere and Freddy Galvis opened the bottom of the first with singles against Blue Jays ace Mark Buehrle, Toronto pitchers retired the next 18 hitters in a row before Darin Ruf's one-out single in the seventh.
The Phillies ranked 27th in baseball with a .302 OPS in 2014 and then traded outfielder Marlon Byrd and shortstop Jimmy Rollins in the offseason. Earlier in the week, Sandberg said he knew his team wouldn't be able to rely on home runs to generate offense this season.
"I look at our club and we're going to have to be able to do some little things," he said. "We're going to have to be able to move runners, make contact, hit and run, bunt. Maybe bunt early in the game, that type of thing. [We] definitely [can't] wait for the home run. To manufacture runs, especially early, to get a lead for the starting pitchers -- that will be important for us."
Paul Hagen is a reporter for MLB.com. This story was not subject to the approval of Major League Baseball or its clubs.