Kluber won't let notoriety alter his spring routine
AL Cy Young Award winner focused on repeating 2014 success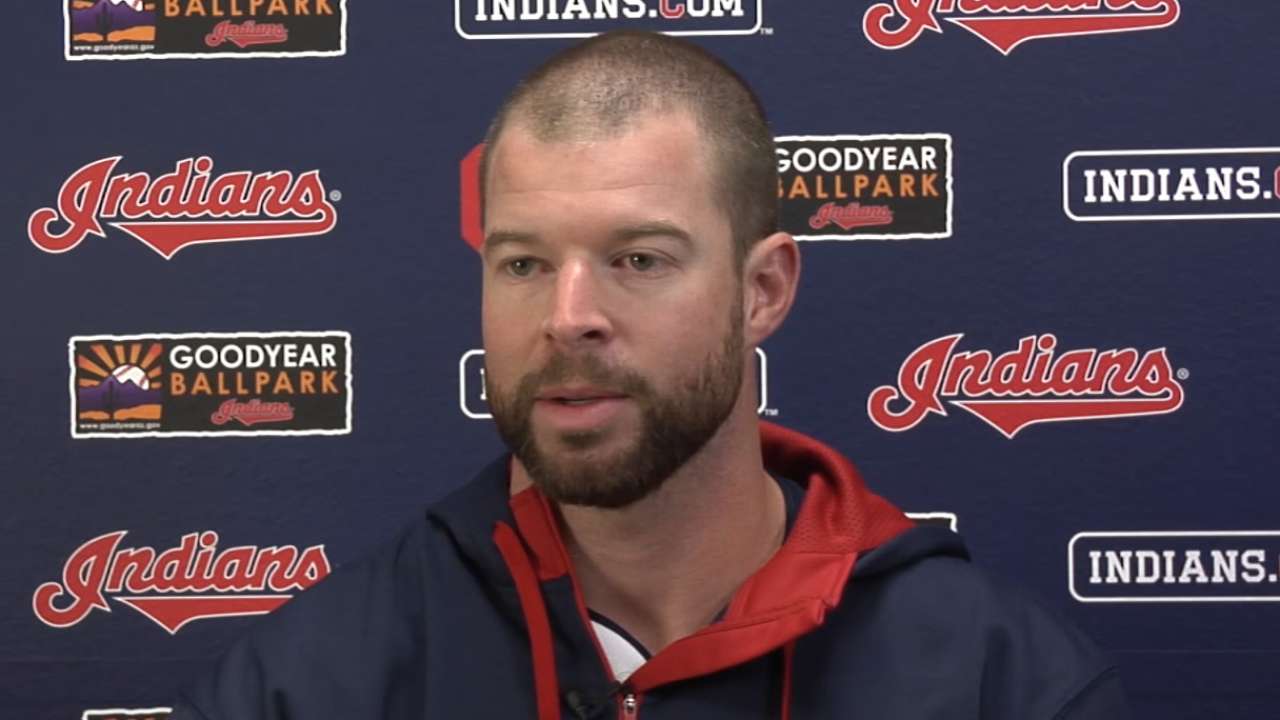 GOODYEAR, Ariz. -- For the first time in 2015, Indians ace Corey Kluber took the mound in an actual baseball game.
Kluber had thrown live batting practice and also took part in a simulated game, but Saturday's contest against the Dodgers was the next step in Kluber's preparation for 2015.
The reigning American League Cy Young Award winner allowed one run on three hits in three innings and then proceeded to the bullpen to get in a little extra work.
"Not bad," Kluber said. "I wasn't very sharp, I didn't do a very good job of working ahead of guys, but I felt good physically, that's the most important thing."
The 28-year old right-hander is coming off a terrific season in which he started a career-high 34 games and won a career-best 18 games.
However, Kluber won't sneak up on anyone this year and knows teams may try to attack him a bit differently.
"If they do, that's part of the game," Kluber said. "There [are] always adjustments going on, whether it be from pitchers or hitters. It's [about] how quickly can you recognize what they're trying to do, then you make your adjustments."
Kluber will begin the 2015 season with considerably more notoriety than he had 12 months ago, but the right-hander is sticking with what has worked in the past.
There was no new offseason routine, there won't be any new pitches and Kluber is simply going to finish up the spring working on his command and getting ready for the opener on April 6.
"I think it all starts with fastball command and after you establish that you kind of move on to the other stuff," Kluber said. "For me, I'd like to have my fastball command there before I get into a game so hopefully you can go in there and compete and not go out there and feel like you're tinkering and working on stuff."
William Boor is a reporter for MLB.com. Follow him on Twitter at @wboor. This story was not subject to the approval of Major League Baseball or its clubs.