Estrada prefers to start, but willing to help in any role
CLEARWATER, Fla. -- Career swingman Marco Estrada doesn't know what his role on the Blue Jays pitching staff will be this season.
But he definitely knows which he prefers.
"I'm not sure what's going to happen, but I'm working as a starter," Estrada said Saturday after he pitched two perfect innings with one strikeout in relief in Toronto's 4-2 triumph over the Phillies.
"He's in contention for a spot [in the rotation]," said manager John Gibbons. "Or he could end up in the bullpen. ... He's sort of a season vet. He's going to throw strikes. And it's so important to throw strikes."
Estrada, who was acquired by the Blue Jays on Nov. 1 in a trade with the Brewers for Adam Lind, has known success in his career both as a starter and a reliever.
The right-hander appeared in 36 games out of the bullpen for the Brewers in 2011, posting a 4-8 record with a 4.08 ERA. He was 12-11 in 44 starts for Milwaukee in 2012-13. Last season he was 7-6 with 18 starts and 21 relief appearances.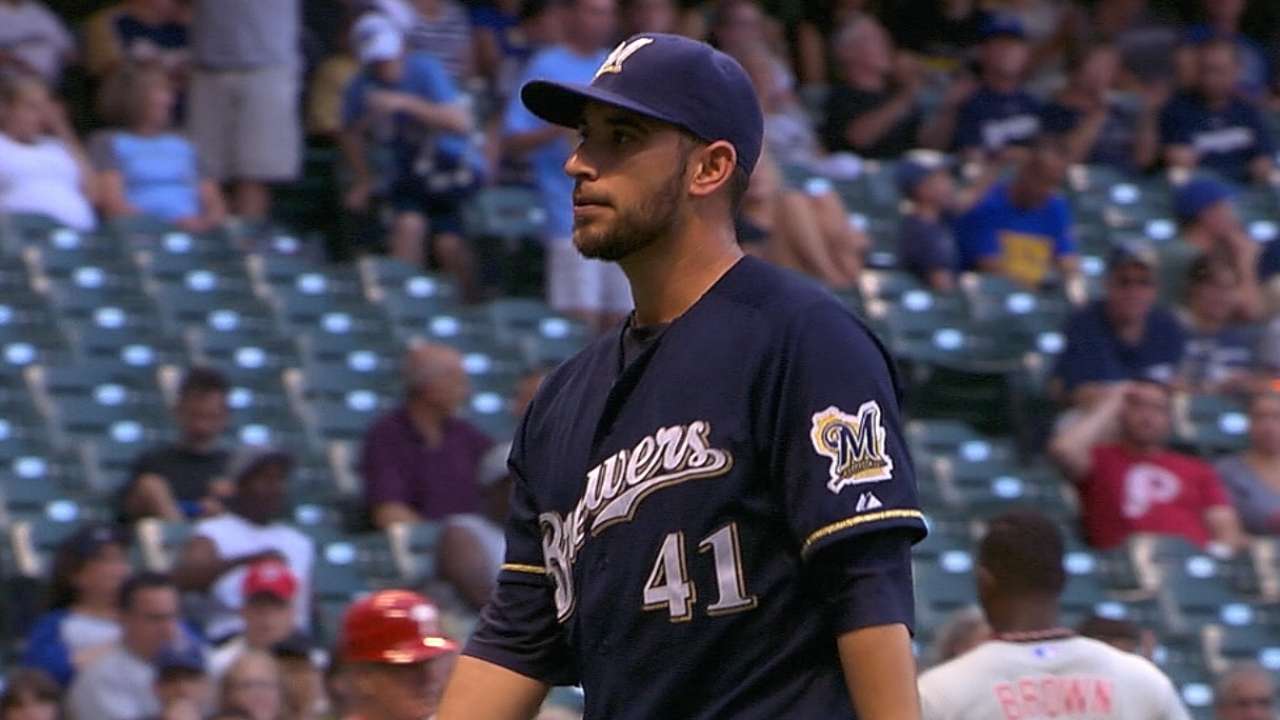 "I think everybody wants to start," Estrada said. "I've always wanted to be a starter. I'd like to be one. But if the opportunity's not there, I'll do anything I can to help the team.
"If I start, awesome. I'm prepared for it," Estrada continued. "If I don't, then the transition [to the bullpen] will be a lot easier than going the other way. I felt a little more comfortable today."
Comparing Saturday's outing to his first appearance of the spring on March 3 against Pittsburgh, Estrada said, "My timing was a little better today. I was just kind of cruising through it, I guess."
Jim Hawkins is a contributor to MLB.com This story was not subject to the approval of Major League Baseball or its clubs.