Minoso eulogized by family, friends at funeral
Hundreds gather to pay respects before procession through Chicago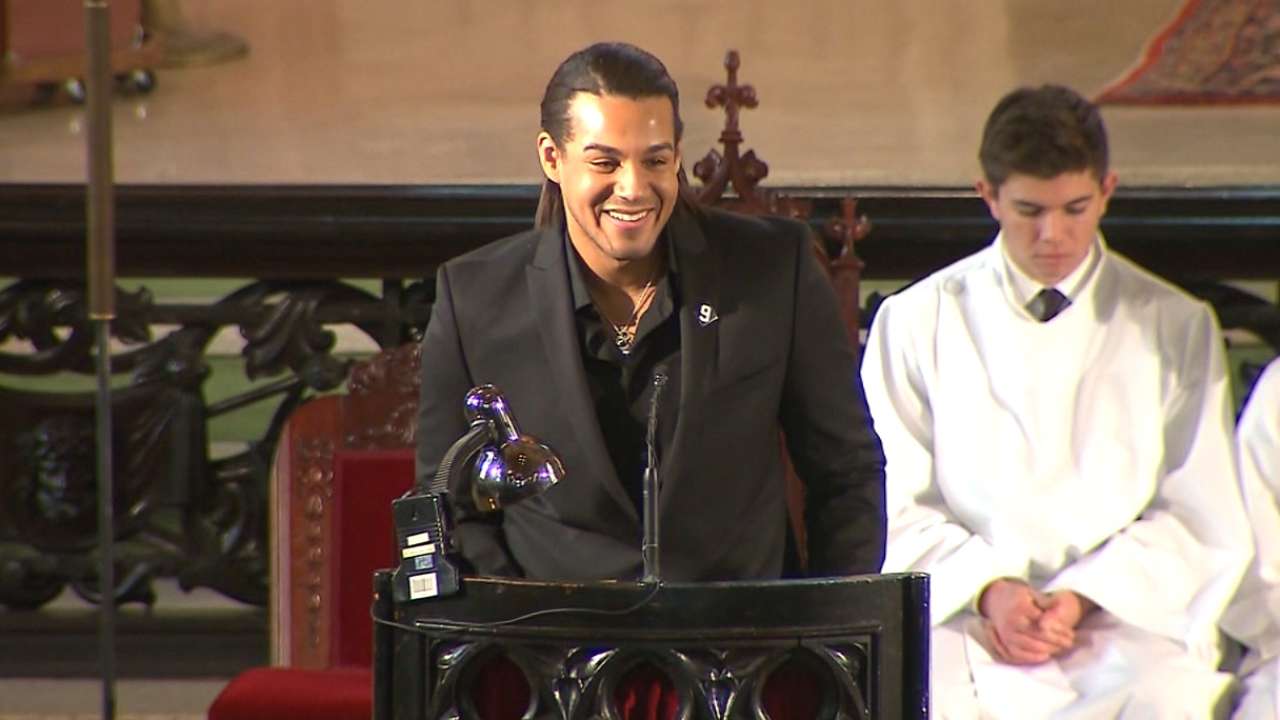 CHICAGO -- Stories and remembrances of Minnie Minoso, the legendary ballplayer and all of Chicago's friend, brought much laughter and some tears to those who gathered to celebrate his life Saturday afternoon at Chicago's Holy Family Church.
Minoso, dubbed "Mr. White Sox" for his standout baseball skills and outgoing personality, died Sunday. His birthday was listed on baseball-reference.com as Nov. 29, 1925, but some believed he was between 89 and 92 years old.
Hundreds gathered at Saturday's memorial service, where Minoso's family, teammates and White Sox personnel spoke. A procession immediately followed, passing by U.S. Cellular Field and the site of Comiskey Park, where Minoso starred and became one of the game's elite.
"We miss him now, we will miss him on Opening Day, and we will miss him throughout the seasons," White Sox senior executive president Howard Pizer said. "We will think of our friend Minnie often, and we will smile. Because that sense of share and love for baseball, for one another and for the White Sox, is what he taught and shared with all of us throughout his magnificent life. God bless you, my friend."
Minoso was a nine-time All-Star and three-time Gold Glove Award winner, flashing speed that made him one of the game's top players during his heyday in the 1950s. He was also the game's first black Cuban player, a trailblazer who forever changed baseball.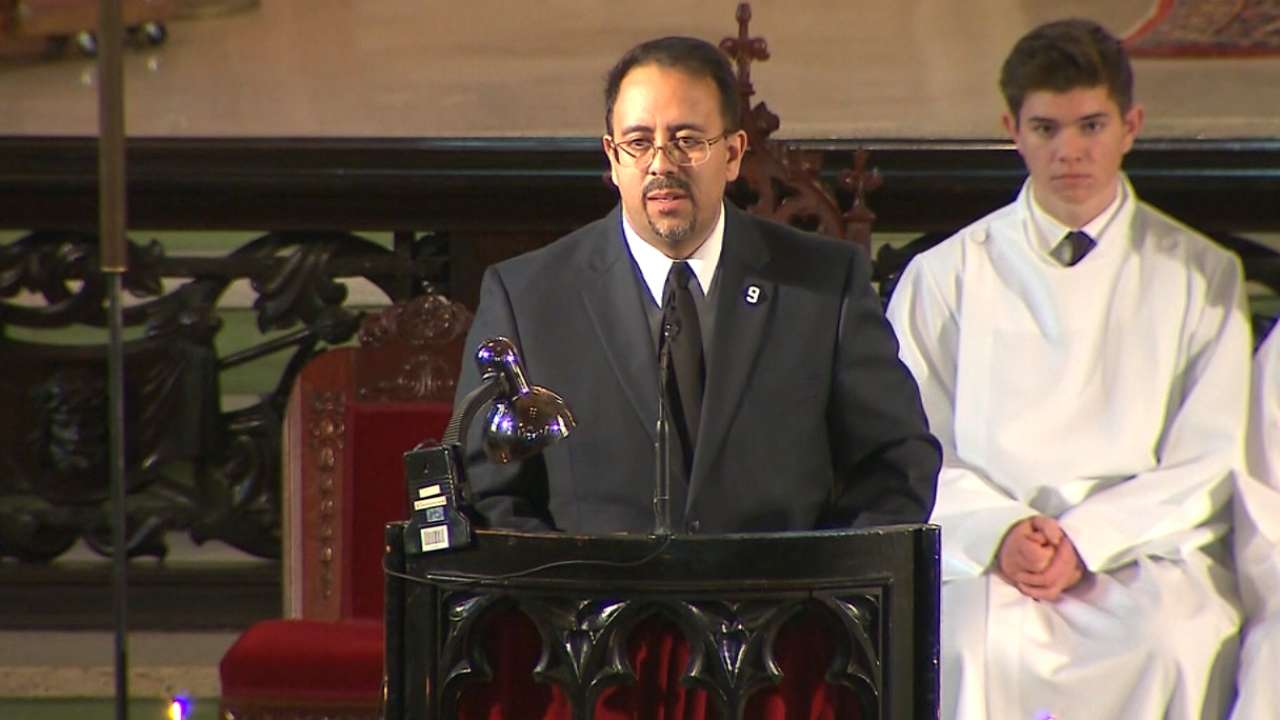 "What people did not realize then, and I would say still don't realize today, is that Minnie was the future of baseball," historian and author Dr. Adrian Burgos said. "Of an integrated and international game where everyone can come and play America's game."
The White Sox have featured numerous Latino players over the years, including two key members of this year's team, Jose Abreu and Alexei Ramirez. Neither were in attendance Saturday because of Spring Training, but they both shared statements that were read by students from nearby St. Ignatius College Prep.
"Without Minnie, without his courage to leave Cuba for the Major Leagues, without his willingness to accept taunts and slights, none of us would be Major Leaguers," Ramirez's message read. "We offer him our thanks, our appreciation, and our eternal respect."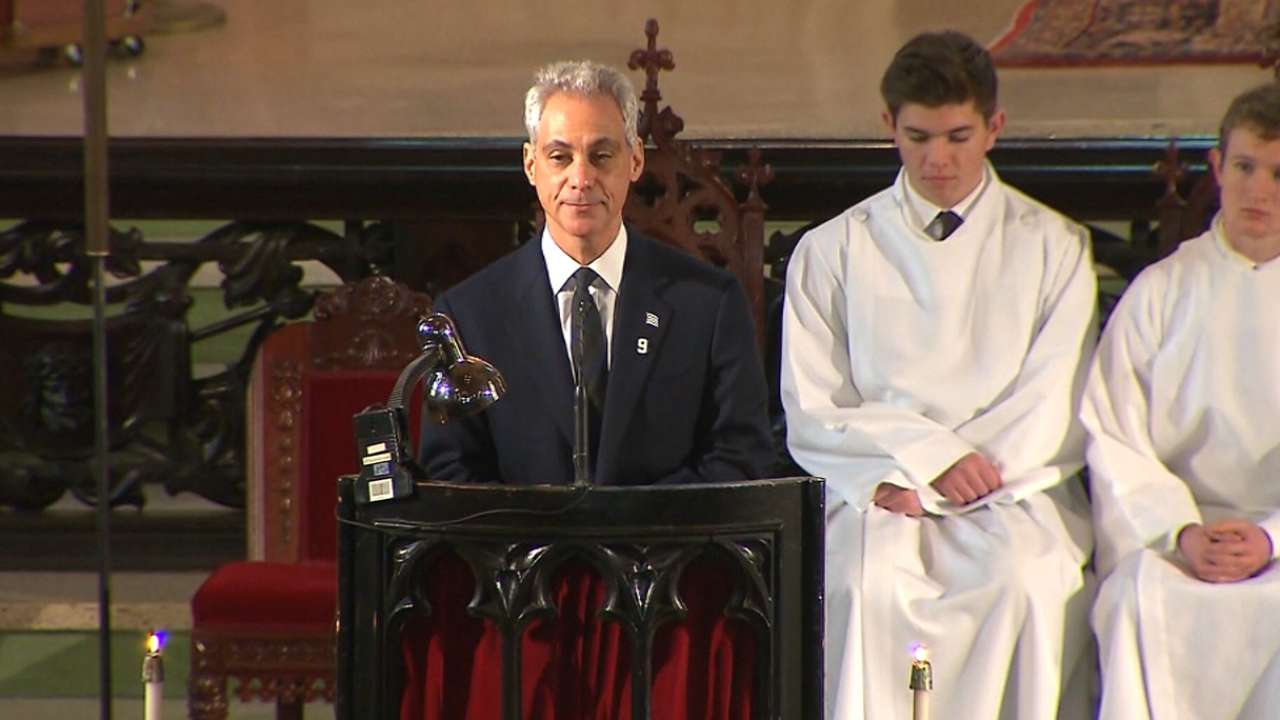 Minoso, the White Sox first black player, earned fans' respect almost instantly -- homering on the first pitch he saw after being acquired from the Indians. Before that, there were questions surrounding Minoso.
"After that, there weren't many more questions. Minnie had answered them," Chicago Mayor Rahm Emanuel said. "He did it the best way he knew, with his bat, his glove, his speed and his smile. And as he rounded the bases, he made his way home into history and into our hearts. And that is where he will forever stay."
Cash Kruth is a reporter for MLB.com. Follow him on Twitter at @cashkruth. This story was not subject to the approval of Major League Baseball or its clubs.