South Siders' Rodon: 'I feel like I'm ready'
White Sox lefty phenom hopes to convince organization he's worthy of big leagues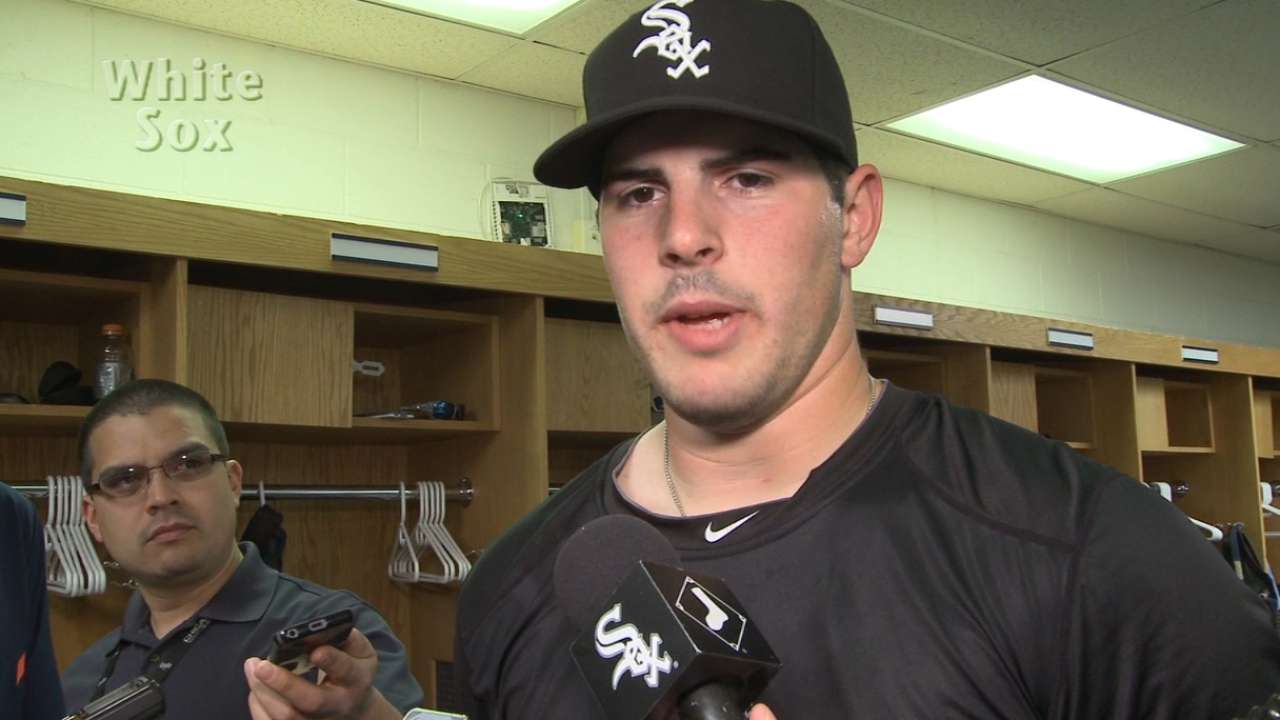 GLENDALE, Ariz. -- Carlos Rodon looked Major League ready during his two innings of work on Friday against the Padres. His mindset and confidence reside on that same exact big league level.
"If it's up to me, I feel like I'm ready," Rodon, 22, told MLB.com. "It's a decision they have to make. It doesn't matter what I think sometimes."
Rodon struck out four among his 31 pitches but didn't get a chance to really review his start until Saturday. He liked almost all of the sliders thrown, but missed on a couple of fastballs.
"A couple I wish I had back, but it's still early," said Rodon, the third overall selection in the 2014 Draft. "I'm still working on things. I can get better at next time out."
Rodon threw only one changeup on Friday, but he expects to mix in a few more when starting for the White Sox against the Rangers on Wednesday at Camelback Ranch. One thing to remember is that this strong effort represents just one start among what figures to be five or six for Rodon this spring, and even if he's as impressive as he was Friday while replacing the injured Chris Sale, there's still a chance Rodon begins the season with Triple-A Charlotte.
General manager Rick Hahn told MLB.com earlier this week that service time is not an issue in comparison to Rodon's 24 2/3 innings total of previous Minor League experience. They may want to ensure that when Rodon comes to the White Sox, he's prepared to stay with the White Sox.
But if Rodon proves to give the White Sox their best chance to win among the options, he may be tough to overlook. Rodon truly has benefited from his three collegiate years at North Carolina St. in terms of having a step up on being ready.
"I've talked about this with a lot of people," Rodon said. "A guy is coming out of high school, he needs three to five years to develop. College guys have more makeup, understand what he needs to do himself, how to keep his composure. We are going to be more ready, that's a good way to put that, than a high school guy."
Scott Merkin is a reporter for MLB.com. Read his blog, Merk's Works, and follow him on Twitter @scottmerkin. This story was not subject to the approval of Major League Baseball or its clubs.