Andrus confident familiar approach will bring 2015 rebound
Shortstop to make Cactus League debut Sunday vs. Indians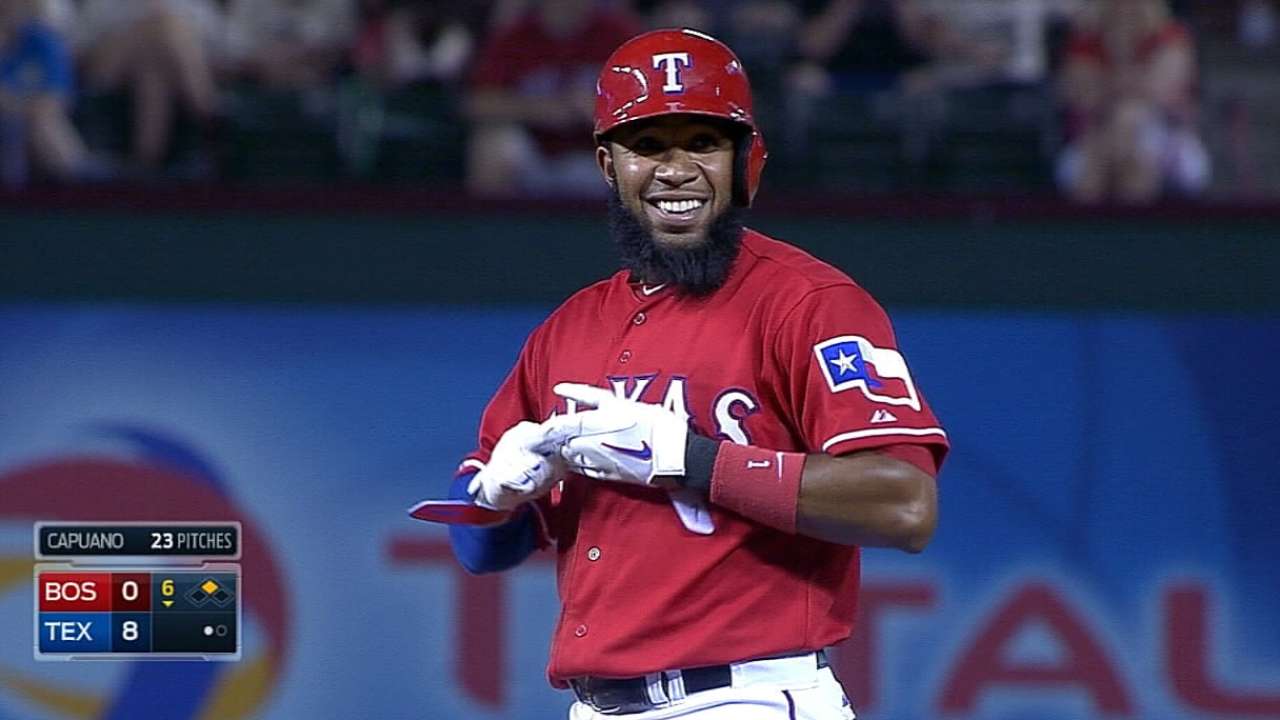 SURPRISE, Ariz. -- Rangers shortstop Elvis Andrus is confident the return to a familiar approach will lead to renewed success in the batter's box.
Andrus, who will make his Cactus League debut Sunday, is using what he describes as a more relaxed set up at the plate.
"I don't know for what reason, but I was pulling my hands to the front and I was doing like a double-swing," said Andrus, who has been slowed during Spring Training this year by a sore left knee. "I decided this year that I would pull my hands back and work on my timing. As soon as I know my timing is there, I know my hands will be there. I think that will give me more of a feeling to drive the ball and a lot more time to decide if it's a good pitch or not."
Last season, Andrus racked up a career-high 35 doubles, but saw a decrease in almost every offensive category. He worked on his new "old" approach during the offseason. He also changed his diet.
"My approach was inconsistent," Andrus said. "I don't think I felt good maybe for a month last year. It was all fighting. I think when you are fighting throughout the whole season, it's going to be tough to hit, especially with the quality pitching we have now in the league that's getting harder and harder."
Jesse Sanchez is a national reporter for MLB.com. Follow him on Twitter @JesseSanchezMLB. This story was not subject to the approval of Major League Baseball or its clubs.