Marcum committed to pitch again in Majors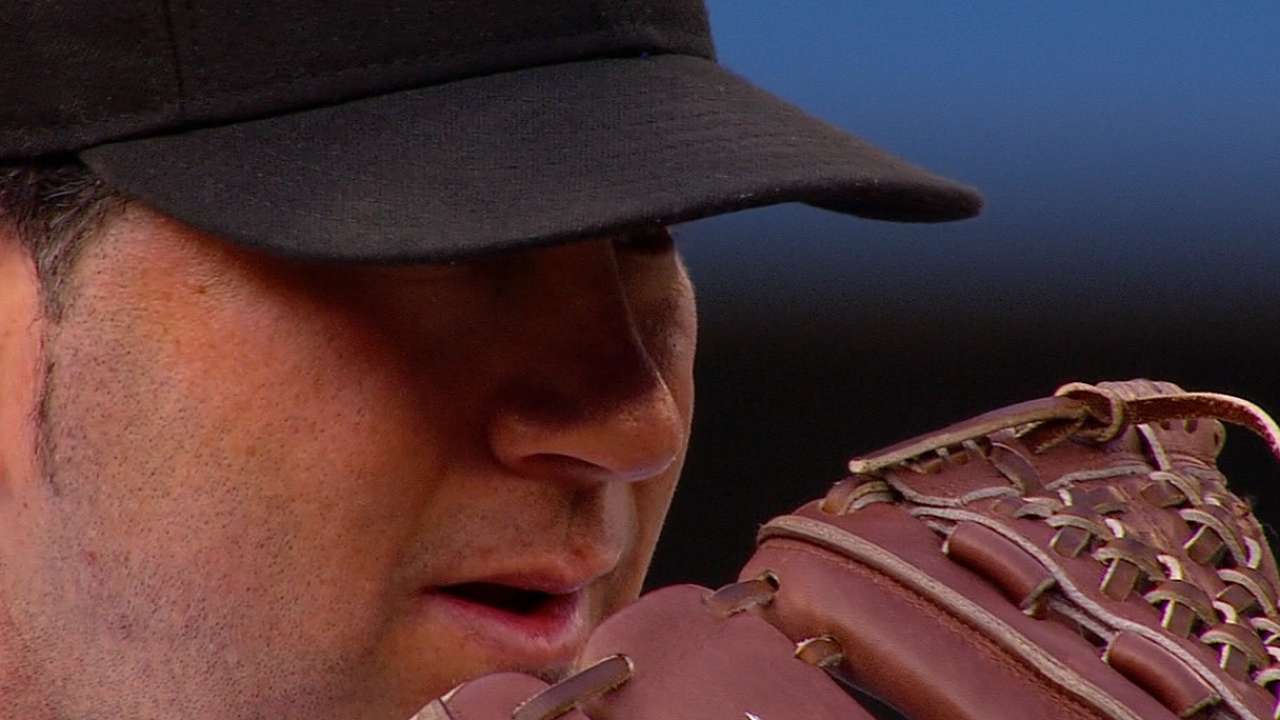 GOODYEAR, Ariz. -- Less than a year ago, Shaun Marcum thought about walking away from it all.
The 33-year-old right-hander was recovering from surgery to correct thoracic outlet syndrome in his right shoulder when a setback -- a stress fracture in his shoulder -- prompted him to re-evaluate his career.
"When I had that setback I talked to my wife and I thought about retiring at that point because I was tired of rehabbing all the time," Marcum said. "It seems like that's pretty much all I've done the last few years, so [I] went home, cleared my mind a little bit, spent some time with the family and was able to make it back to Columbus and pitch."
Marcum appeared in eight games for Triple-A Columbus, and one game in the Arizona League a season ago, but hasn't pitched in a Major League game since July 6, 2013.
Although the long, arduous comeback is not quite finished, Marcum doesn't want his career to end on a sour note. That, along with the prodding of his children, is what brought Marcum back to finish the 2014 season and ultimately re-sign with the Indians for 2015.
"I didn't want to end on an injury," Marcum said. "I want to take the uniform off on my own and then my kids, they keep asking me when I'm going to pitch again so I want to try to get back and let them see me pitch one more time."
As a non-roster invitee, Marcum is not guaranteed a roster spot and may be a long shot to make the team, but he tossed two scoreless innings in Friday's Cactus League game against the Royals and is looking forward to what's to come.
"Everybody's pretty close around here, it's a tight knit group," Marcum said. "You're not going out there rooting against each other, you want everyone to succeed. So, I take it as a competition with myself. I hold myself to a pretty high standard so I'm just going to go out there, do what I can and see what happens at the end of Spring Training."
William Boor is a reporter for MLB.com. Follow him on Twitter at @wboor. This story was not subject to the approval of Major League Baseball or its clubs.