Strasburg's early starts help 'get feet wet'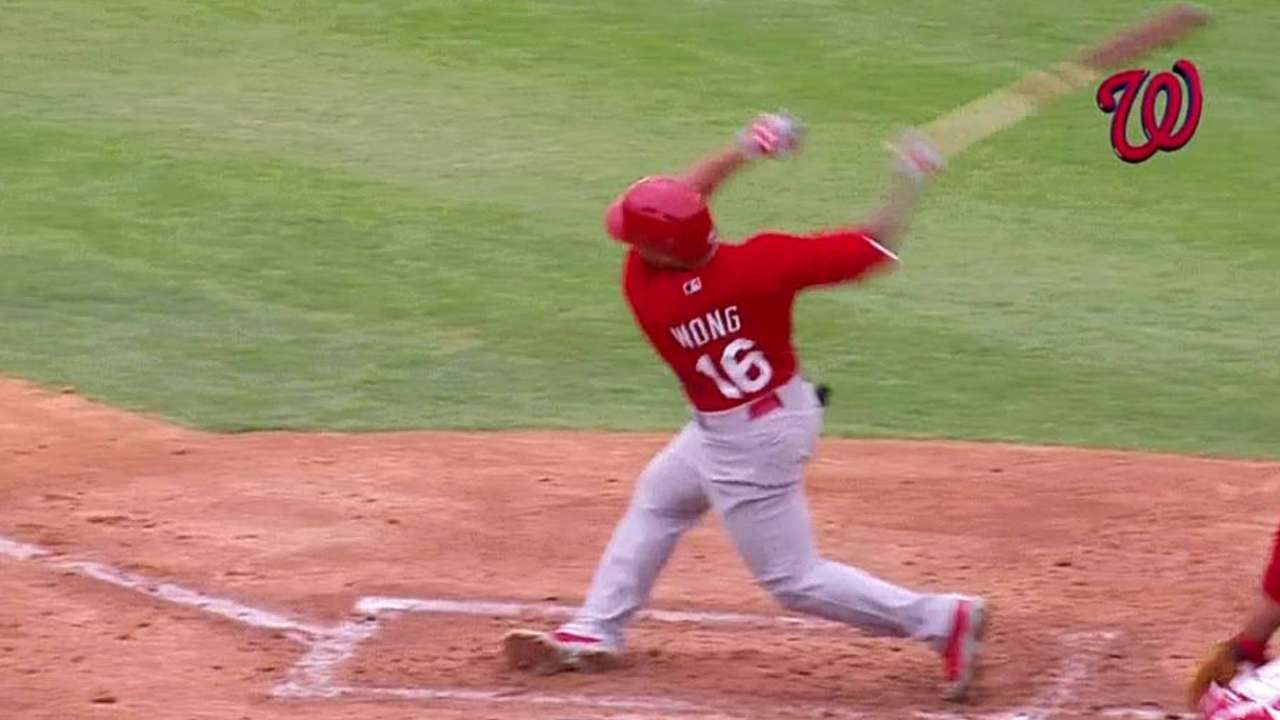 VIERA, Fla. -- Stephen Strasburg uses the first few starts of Spring Training as a way to "get his feet wet." They allow him to glean some positives from walking a batter to lead off an inning, or having to pitch with the bases loaded. These are experiences that are near impossible to simulate during a live batting practice or bullpen session.
Even though he was not at his sharpest during his first Grapefruit League outing, Strasburg seemed content with his 1 2/3 innings during the Nationals' 6-5 victory over the Cardinals on Saturday afternoon at Space Coast Stadium.
"At this point in Spring Training, I know that I shouldn't necessarily be clicking on all cylinders right now for the first game because I'm trying to pace myself," Strasburg said. "At the same time, I'm trying to make sure that I'm on top of my game at the end of the year."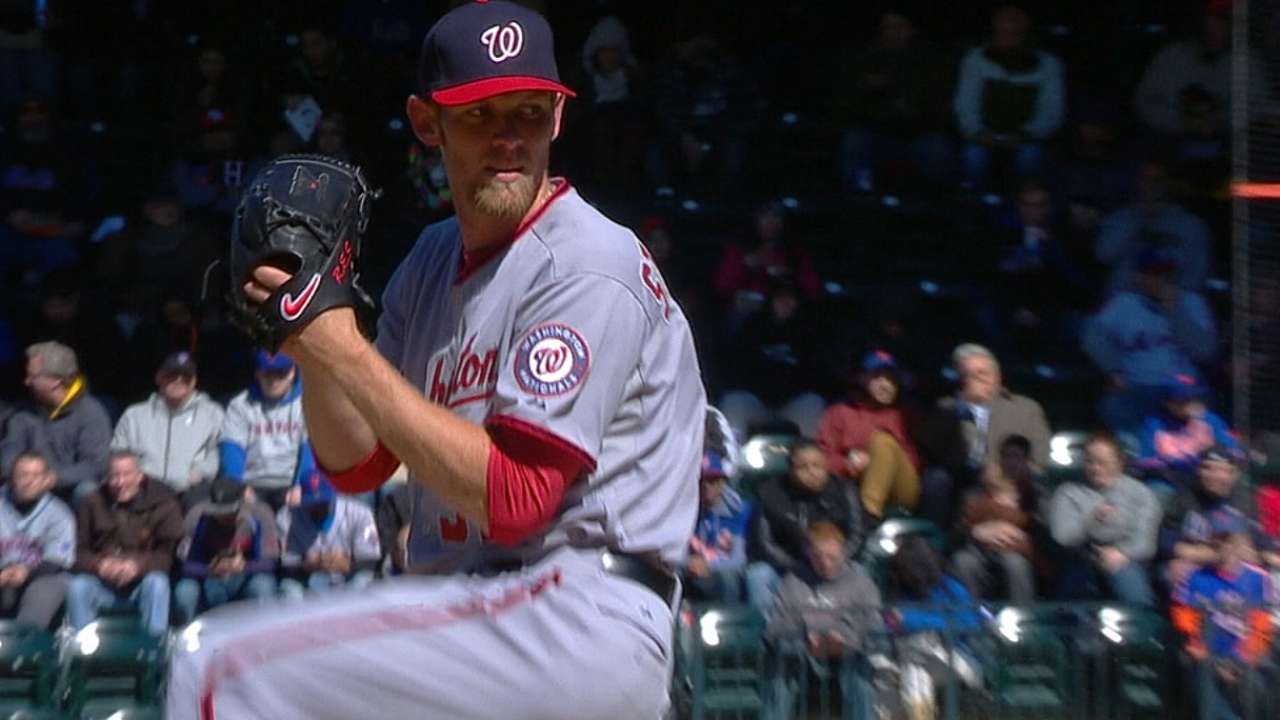 Strasburg began the game strong, retiring the first three hitters in order during the first, including a strikeout of Peter Bourjos looking.
Then he surrendered three hits, two walks -- including the leadoff man Randal Grichuk -- and allowed a pair of runs in a 28-pitch second inning, which ran his pitch count to 40 on the day. He was scheduled to throw two innings or 45 pitches, whichever came first, so manager Matt Williams took him out of the game with two outs and the bases loaded.
Although he struggled with the command on his changeup, Strasburg said he was encouraged that none of the Cardinals' three hits against him was hit particularly hard.
"I think it's good to get in a situation like that," he said. "Obviously you don't like walking guys to start the inning, but you're probably going to do that over the course of the season anyway, so it's good to kind of get your feet wet in those situations from the get-go."
Jamal Collier is a reporter for MLB.com. Follow him on Twitter at @jamalcollier. This story was not subject to the approval of Major League Baseball or its clubs.