Cientos acuden al funeral de Minnie Miñoso en Chicago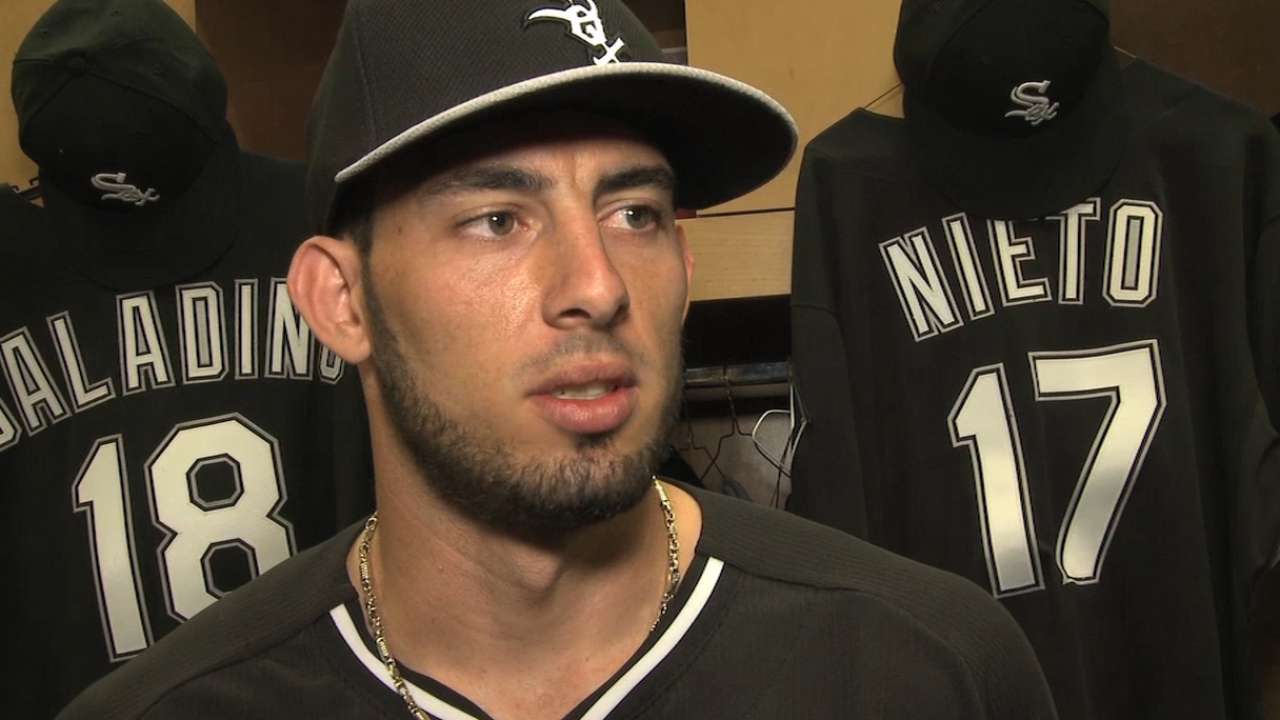 CHICAGO -- Cientos de personas acudieron el sábado al funeral de Minnie Miñoso, el astro cubano de los Medias Blancas de Chicago que es considerado la primera estrella latina negra en las Grandes Ligas.
En un mensaje leído ante los asistentes, el también cubano y actual jugador de los Medias Blancas Alexei Ramírez resaltó que el coraje de Miñoso allanó el camino para las futuras generaciones de peloteros latinoamericanos.
"Sin Minnie, sin su coraje al irse de Cuba para jugar en las mayores, sin su disposición para soportar burlas y desprecios, ninguno de nosotros hubiéramos llegado a ser peloteros de Grandes Ligas", dijo Ramírez, quien estaba en Arizona disputando un partido de pretemporada.
"Al salir a jugar hoy, un cubano orgulloso con la camiseta de los Medias Blancas, estaré pensando en Minnie. Gracias, mi amigo", añadió.
Miñoso, oriundo de la provincia de Matanzas, es considerado como la primera estrella latina negra de las Grandes Ligas, falleció el domingo pasado. Se cree que tenía 90 años.
Conocido como el "Cometa Cubano", Miñoso fue parte de una generación de peloteros negros que transformaron el béisbol.
El alcalde de Chicago, Rahm Emanuel, recordó que Miñoso siempre tuvo que luchar contra dos condiciones que eran consideradas desventajosas en su época: era negro y latino. Agregó que Miñoso respondió a las críticas conectando un jonrón de dos carreras en su primer turno al bate.
Miñoso fue siempre amable con los fanáticos, sin negarles nunca un autógrafo.
"No sólo firmaba los autógrafos, pero era cuidadoso de que se pudiera leer bien su nombre. Se sentía orgulloso de su nombre", dijo el ex lanzador de los Medias Blancas Billy Pierce.
Conteniendo las lágrimas, Charlie Rice-Miñoso, de 26 años, recordó otras pasiones de su padre: jugar partidas de dominó, cocinar abundante comida para alimentar a todo un ejército, ver películas de vaqueros en blanco y negro hasta al amanecer y sus tremendas supersticiones.
Si los Medias Blancas estaban en una racha de victorias, Miñoso mantenía a rajatabla sus rutinas, como vestir de manera idéntica día tras día, convencido que cualquier cambio podría provocar una derrota, relató su hijo.
Y, por supuesto, su sonrisa contagiosa que provoca una reacción en cadena de energía positiva y alegría que te hacía sentir especial", dijo Rice-Miñoso.
Al final del sepelio, se hizo sonar una grabación con la voz de Miñoso. Era un mensaje a sus fanáticos.
"Desde que llegué en 1951, ustedes me dieron su cariño, su respeto... Gracias por parte de mi familia y de mi parte", dijo. "Les quiero y que Dios les bendiga".
Un coro juvenil procedió a cantar "Take Me Out to the Ball Game", mientras se cargaba el ferétro para la procesión que pasó frente al estadio U.S. Cellullar Field, el hogar de los Medias Blancas donde hay una estatua de Miñoso, y la zona donde estaba ubicado el plato del desaparecido Comiskey Park.