Colon to take over at second base for injured Infante
25-year-old played in 21 games with Royals in 2014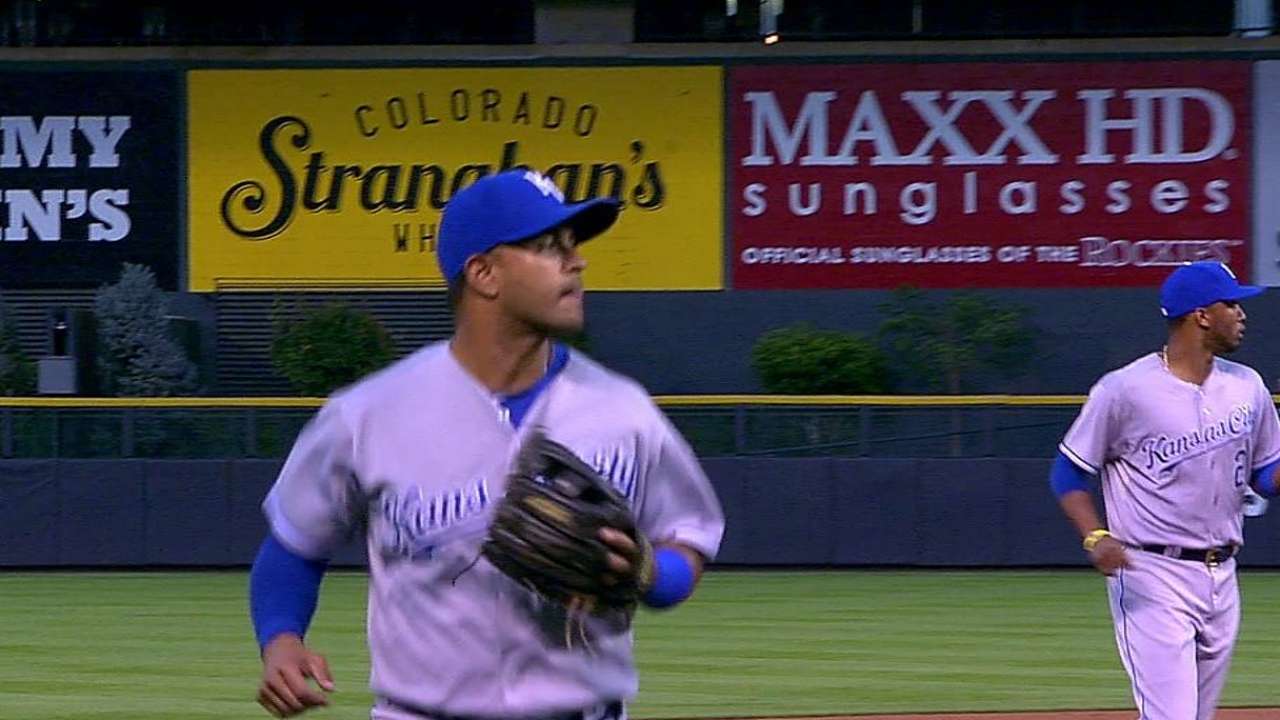 SURPRISE, Ariz. -- As Royals second baseman Omar Infante continues to be slowed by a painful bone spur in his right elbow, rookie Christian Colon will step in and fill Infante's role at the position.
There actually are a lot of similarities between Infante and Colon.
Granted it's apples and oranges when comparing their statistics -- Infante's are big-league stats, Colon's are mostly from the Minor Leagues, although he did play in 21 games with the Royals last season.
Infante over his long career has a .276/.316/.395 slash line for a .711 OPS. Colon's Minor League slash line was .281/.344/.385 for a .729 OPS.
Over his final five seasons, Infante has averaged about eight homers and 53 RBIs per season. Colon, 25, has averaged about seven homers and 46 RBIs during his career.
"I can see (similarities)," Colon said. "I try to pick his brain, too, and things he likes to do, especially in terms of hitting -- spraying the ball all over the field. From my perspective, I'm not going to hit a lot of home runs to center or to right.
"But I can run into a ball now and then. It's just important to stay within my approach. And that's what he does."
Colon also is a great admirer of Infante's willpower to play despite his injuries. Infante played in 135 games last season, many of those in great discomfort.
"You got a taste of what kind of gutsy performance he puts out," Colon said. "He's a warrior. He still managed to be a leader for us, [finishing with] 66 RBIs. He battled it out."
Jeffrey Flanagan is a reporter for MLB.com. Follow him on Twitter at @jflanagankc. This story was not subject to the approval of Major League Baseball or its clubs.