Buehrle targets 200 innings for 15th straight season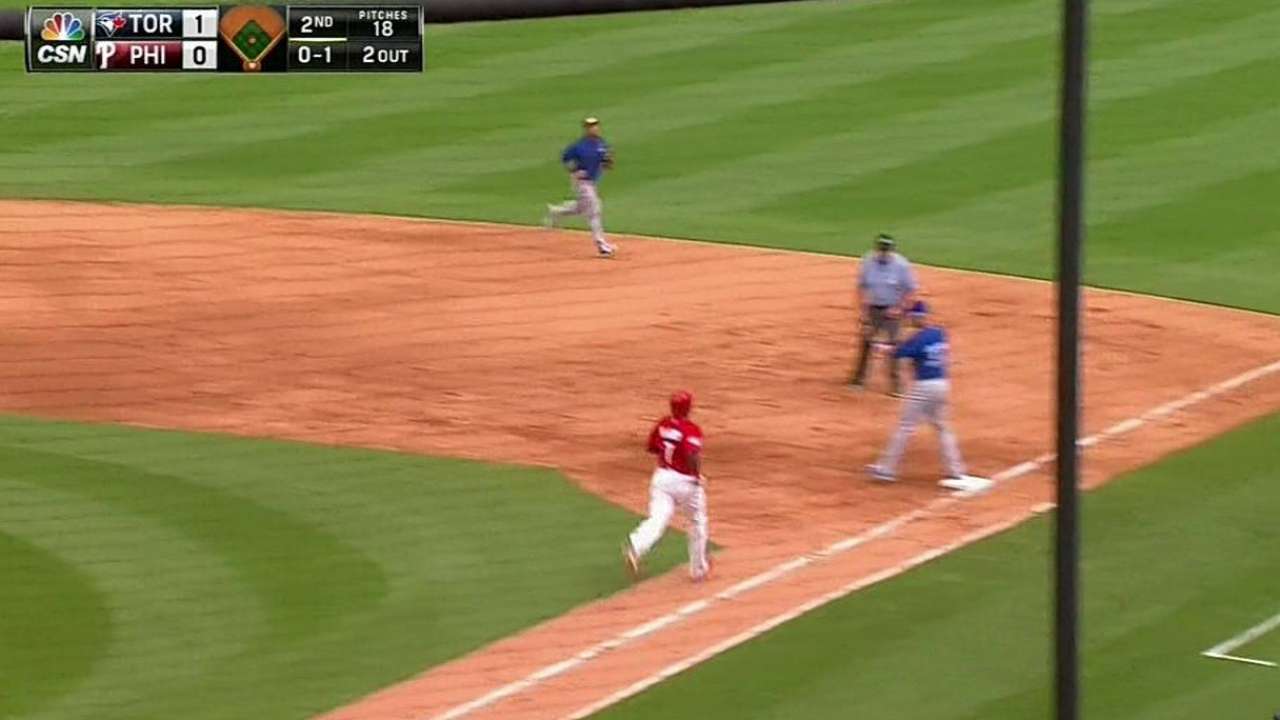 CLEARWATER, Fla -- Blue Jays left-hander Mark Buehrle was his usual efficient self in his first start of the spring Saturday, blanking the Phillies on two hits through the first two innings of a 4-2 Toronto victory.
Afterwards, the veteran pitcher made it clear his goal going into the 2015 season is to again pitch 200 innings -- which would be his 15th season in a row on that plateau.
"If you get to 200 innings, you're going to get your strikeouts, you're going to get your wins," Buehrle explained. "If you get to 200 innings, everything else is going to fall into place."
If Buehrle does again work 200 innings, he will match the efforts of Hall of Famers Don Sutton and Gaylord Perry, each of whom worked 200 or more innings for 15 consecutive seasons from 1966 through 1980.
"I hit my spots where I wanted to," Buehrle said of Saturday's start. "If you were to tell me I'd do the same thing every time out there this spring, I'd take it."
"He does what he does," said manager John Gibbons. "He was sharp. He had a good spring last year, too."
Jim Hawkins is a contributor to MLB.com This story was not subject to the approval of Major League Baseball or its clubs.