A-Rod to play third base Sunday or Monday
Girardi plans to start getting Rodriguez chances in the field during coming week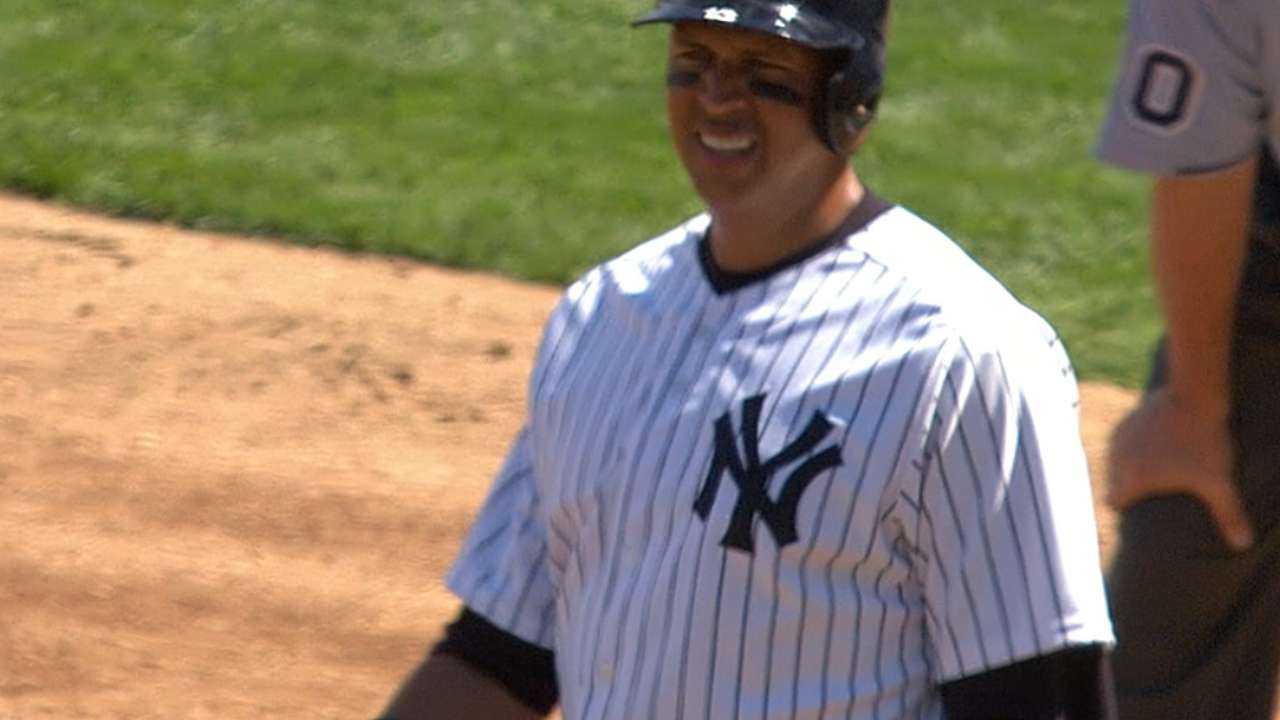 KISSIMMEE, Fla. -- Alex Rodriguez will make his spring debut starting at third base in one of the next two Grapefruit League games, Yankees manager Joe Girardi said on Saturday.
The Yankees play home games at Steinbrenner Field against the Nationals on Sunday and Rays on Monday. Fans can watch both live on MLB.TV.
"My lineup is made up and I have him at third one of the two days and I'm not sure which one it is," said Girardi while seated in the dugout at Osceola Stadium before the Yankees played the Astros. "It's been up for four or five days. That's the way we do it so guys know their schedule. I don't memorize it."
So far this week, the 39-year-old Rodriguez has started two games as the designated hitter and is 1-for-4 with two walks and a single. He went 0-for-2 with a walk in a 3-1 home loss to the Pirates on Friday night.
A-Rod didn't play in 2014 because of a Major League Baseball-mandated suspension. In 2013, he played in only 44 games while recovering from hip surgery, 27 of them at third base. He hasn't played an inning at third since Sept. 10, 2013, a 7-5 victory over the Orioles at Camden Yards. He started that day and went 2-for-4 with a pair of doubles and an RBI.
Girardi said he's encouraged by A-Rod's progress thus far this spring.
"[The most encouraging thing] is that his body has been responding every day," Girardi said. "I'm curious to see how he's going to respond. I haven't had to give him more days off. He's been ready to go every time he's been called upon."
Barry M. Bloom is a national reporter for MLB.com and writes an MLBlog, Boomskie on Baseball. Follow @boomskie on Twitter. This story was not subject to the approval of Major League Baseball or its clubs.