Murphy, Castellanos escape serious injury
X-rays negative after both were hit by pitches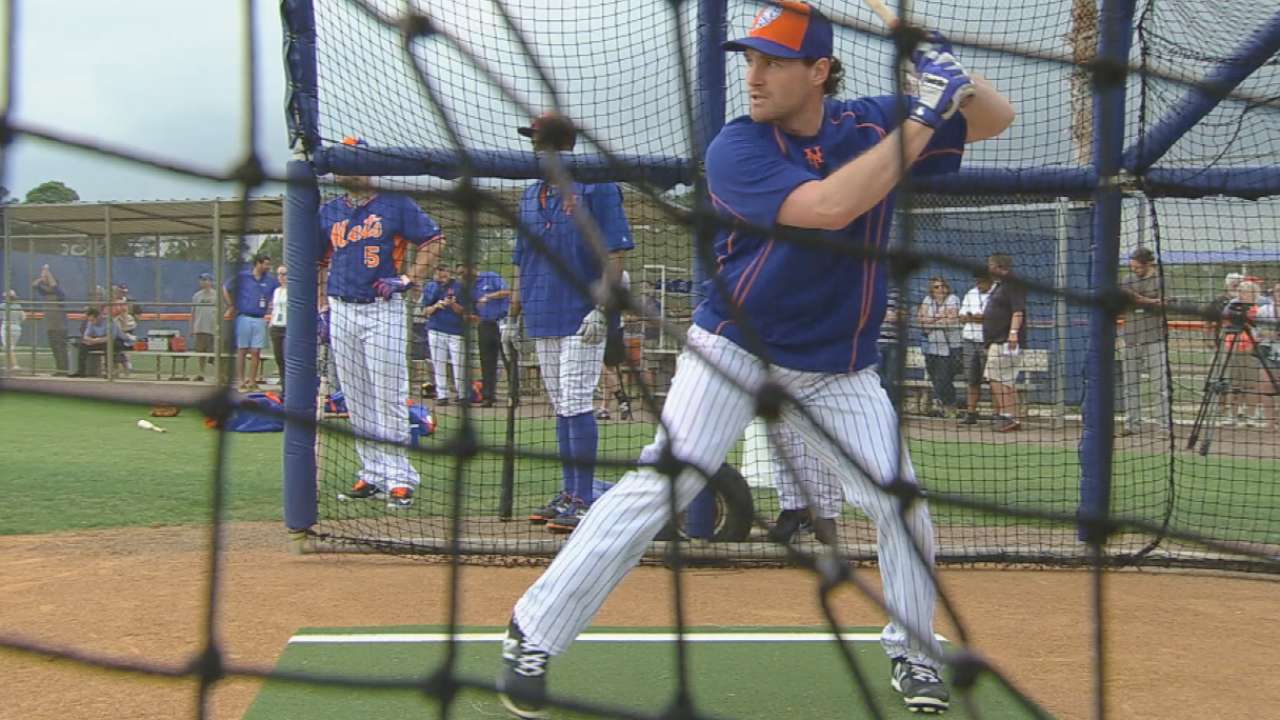 PORT ST. LUCIE -- X-rays showed that the injuries sustained by Mets second baseman Daniel Murphy and outfielder Alex Castellanos during Friday's game against the Tigers are not serious, the club announced Saturday.
Murphy was hit on his right hand by a David Price fastball in the second inning.
"I was told it's not broken, so what a blessing," Murphy said Saturday before the Mets' split-squad game against the Braves at Tradition Field. "It's a little sore now, [but] not as sore as I thought [it would be]."
Murphy said he hopes to be able to swing a bat possibly as soon as Sunday.
Castellanos also was plunked by a pitch that glanced off his right middle finger, but X-rays were negative.
"It was a little scary at first," Castellanos said. "It's sore, but just bruised. I'll be all right. I'll be back tomorrow."
Steve Dorsey is a contributor to MLB.com. This story was not subject to the approval of Major League Baseball or its clubs.