Pinto to give strained right quad a break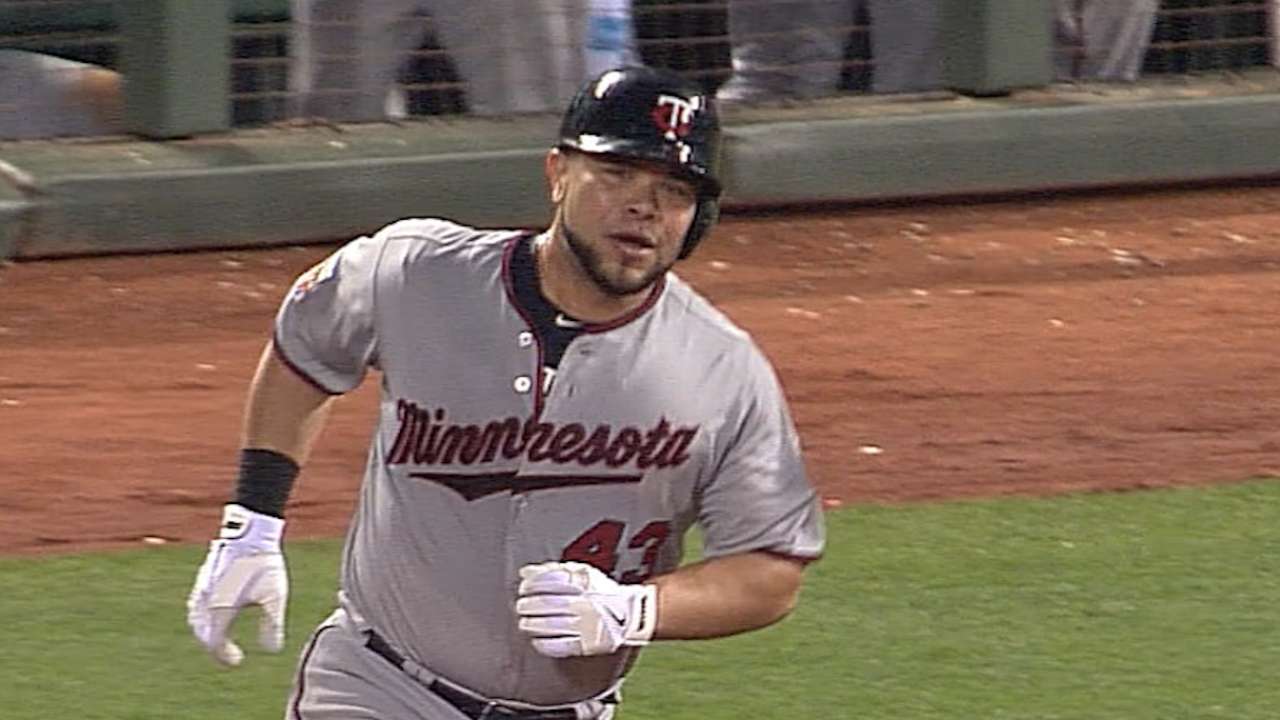 FORT MYERS, Fla. -- Twins catcher Josmil Pinto continues to be held out of action as he deals with a strained right quad.
Pinto said the injury occurred during a baserunning drill a few days ago.
"I feel good right now, but I am having small issues, which they are working on," Pinto said. "I've done some treatment and will be practicing."
Pinto, 25, took a few swings in the batting cage on Saturday and will continue to do more over the next few days as long as no setbacks occur.
The Twins are being cautious with Pinto, because it's an injury he's never experienced.
"As a catcher, we are going to make sure he does everything he needs to do," manager Paul Molitor said. "We have to get him an at-bat or two as a designated hitter until he's ready to go behind the plate. We'll see. I don't want to push him. When a guy is fighting for a job, he can try to get out there too soon. I need to monitor that."
Quinn Roberts is a reporter for MLB.com. Follow her on Twitter at @qlr5001. This story was not subject to the approval of Major League Baseball or its clubs.