deGrom, Conforto guide Mets past Braves
Righty works three innings; OF drives in three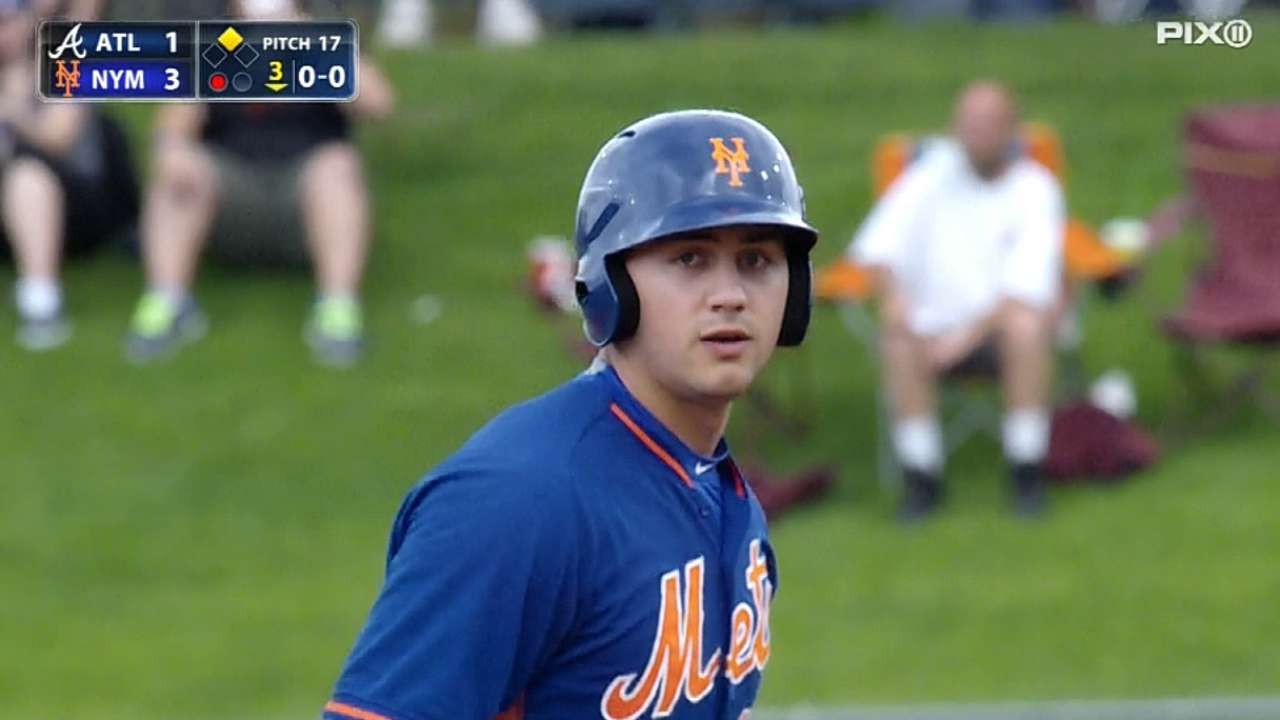 PORT ST. LUCIE, Fla. -- The Mets received a promising outing from a starting pitcher for the second consecutive day when Jacob deGrom tossed three strong innings in New York's 3-1 split-squad win Saturday against the Braves at Tradition Field.
DeGrom, the 2014 National League Rookie of the Year, allowed only two hits in his first start. The 26-year-old right-hander threw 27 pitches, 22 for strikes.
DeGrom's outing followed on the heels of Matt Harvey's impressive first start in 18 months on Friday against the Tigers.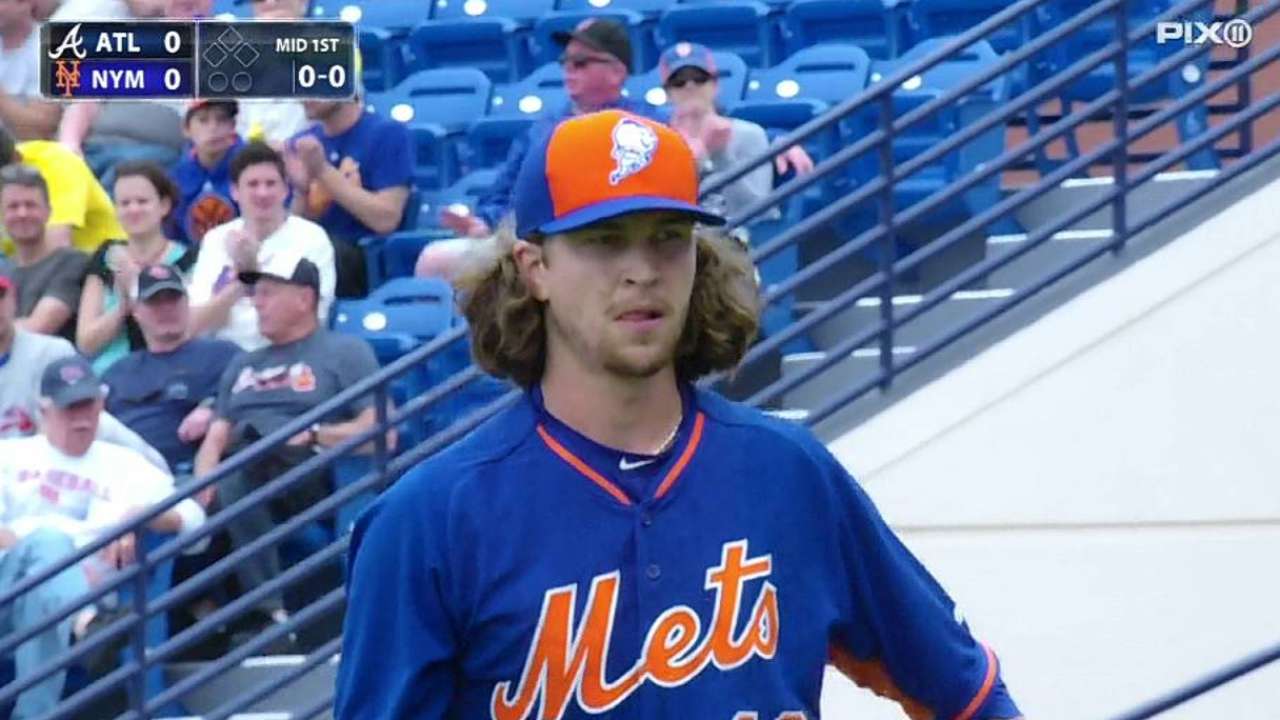 DeGrom breezed through the first two innings, retiring the side in order in both frames. Braves left fielder Eury Perez singled in the third after deGrom set down the first seven batters he faced. Perez scored on Eric Young Jr.'s groundout later in the inning to tie the game at 1.
"We only sent him back out there in the third inning because we wanted him to at least throw 30 pitches," Mets manager Terry Collins said. "That's his game. His game is the command of his stuff. We saw it from the time he got here."
Michael Conforto had a good day at the plate for the Mets. He delivered his second hit and third RBI of the game when he lined a two-run double to left-center in the bottom of the third to give the Mets a 3-1 lead.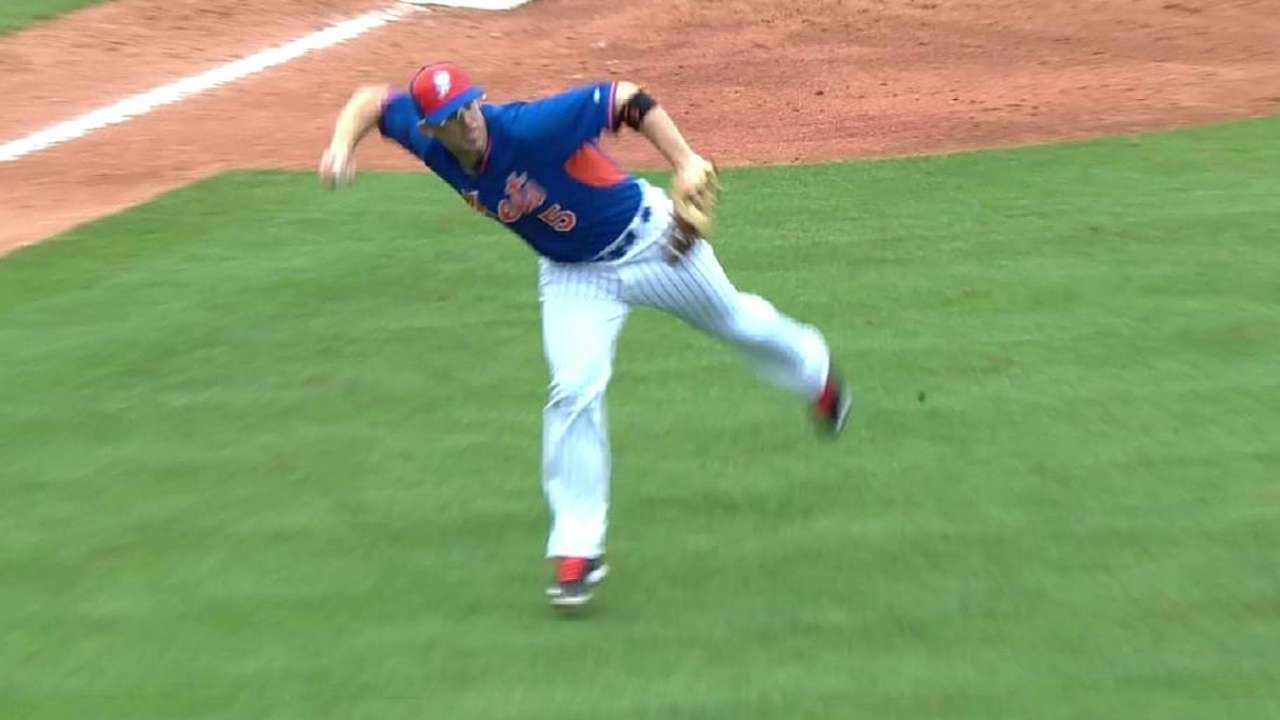 Braves reliever Aaron Kurcz inherited a bases-loaded, second-inning jam with two outs from starter Mike Foltynewicz and struck out David Wright to end the threat after the Mets had grabbed a 1-0 lead on Conforto's first RBI of the game.
Up next: After a split-squad day on Saturday, the Mets travel on Sunday to Fort Myers to face the Red Sox. Lefty Jonathon Niese will made his Grapefruit League debut. New York also has scheduled Tyler Pill, Hansel Robles and Cody Satterwhite to pitch. The game will air live at 1:10 p.m. ET on MLB.TV and Gameday Audio.
Steve Dorsey is a contributor to MLB.com. This story was not subject to the approval of Major League Baseball or its clubs.