Player marketing, pace highlight Marlins' discussion with MLBPA
Initiative to expand players' appeal could benefit Stanton, others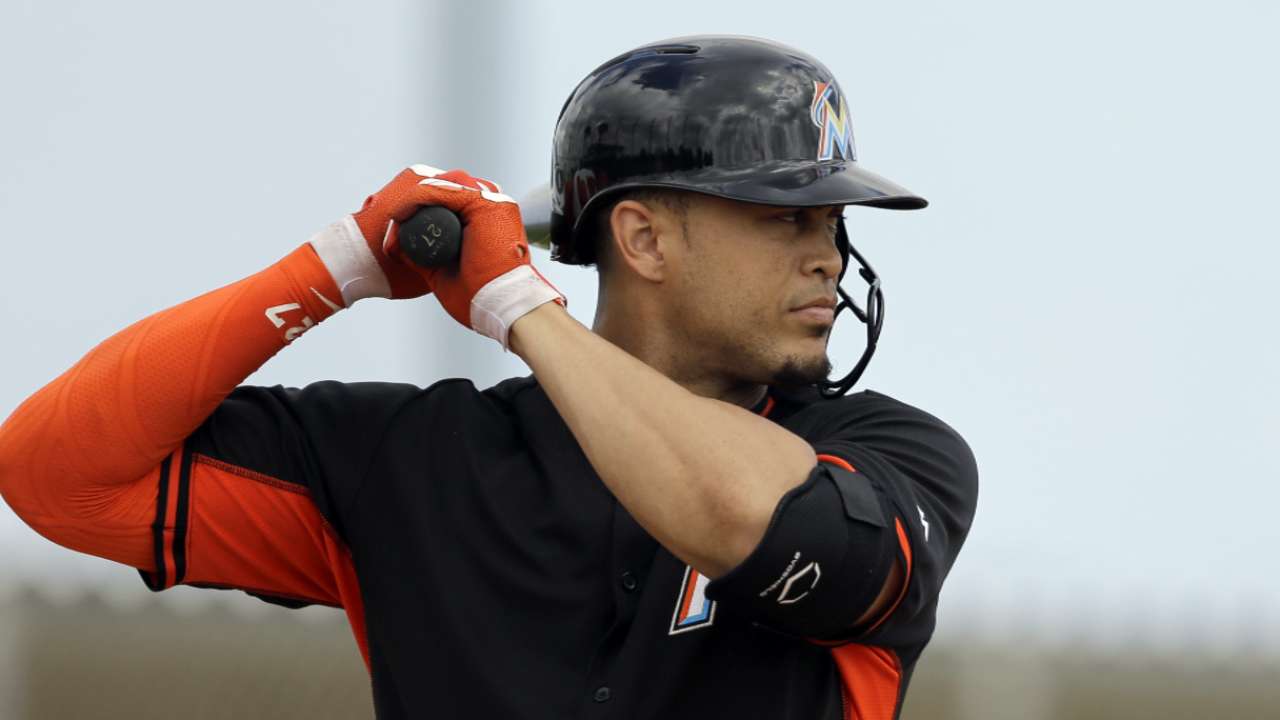 JUPITER, Fla. -- Raising the profile of players and pace of play were two topics MLB Players Association executive director Tony Clark addressed Saturday at Marlins camp.
Miami features one of the rising stars in the game in Giancarlo Stanton, who already is being marketed more than in previous years.
"Hearing that [marketing players] is a consideration that Major League Baseball is looking to make, I think it's one that they should make, and it's long overdue," Clark said. "We'll have to see what it looks like. But, as much as Stanton may not be interested in all of the accolades, I think it would be great for everybody to recognize him as a Major League player and the impact that he can have no matter where he goes."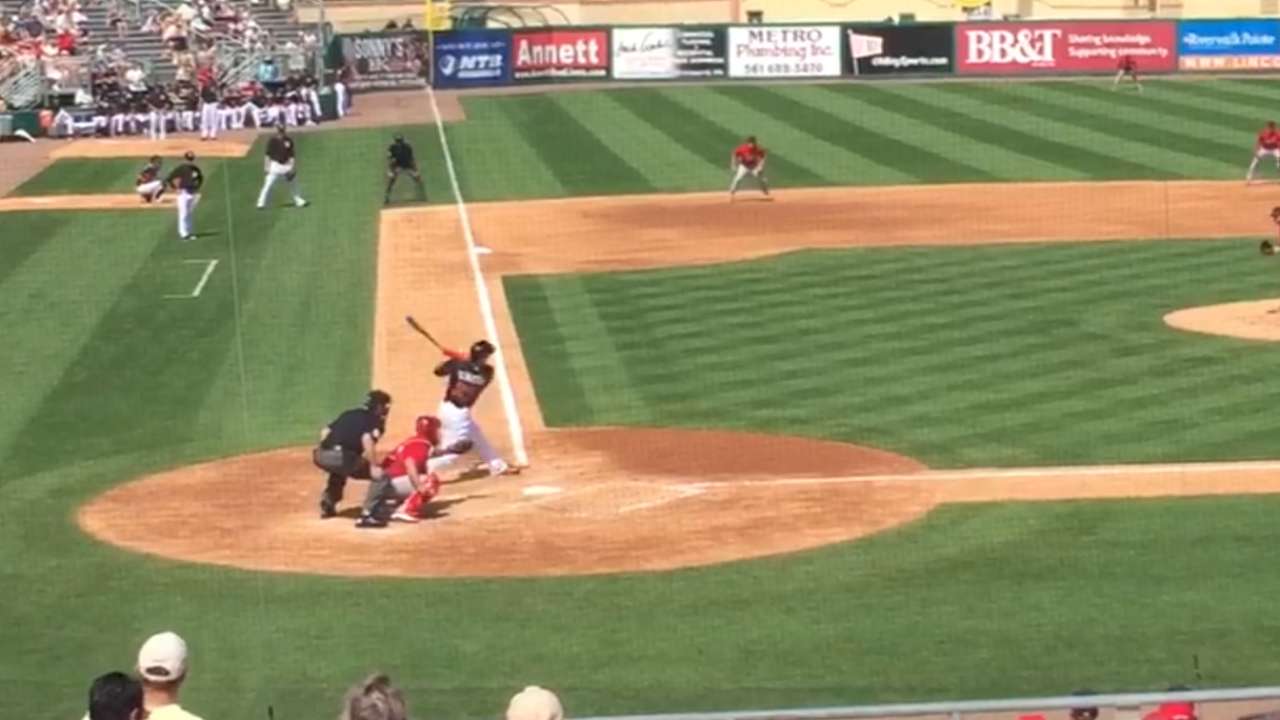 Stanton, who signed a record-setting, 13-year, $325 million contract in November, is becoming one of the faces of the game.
"I think it's beneficial not just for kids who look like Stanton, but it's also beneficial for the game that our guys are more recognizable moving forward than they have been in the past," Clark said.
Pace of play is another hot topic as MLB strives to trim the length of games. The specifics, such as a new rule that requires batters to keep at least one foot in the box after taking a pitch, will be closely watched.
"I will suggest to you that any time you start tinkering with rules that directly affect the game itself, you're playing with fire," Clark said. "We're very sensitive to how anything that may be in place here moving forward is going to affect the guys, against the backdrop of hoping that some new habits can be created. The spirit of that rule is such that players are not walking 15, 20 feet away from home plate."
• On possible Spring Training games in Cuba, Clark said: "We're willing to have a conversation. At this point in time, there's a lot that's happened in a very short period of time. Where we sit today doesn't necessarily mean that where we will sit tomorrow is going to provide that opportunity. But, we're willing to have the conversation."
• On Alex Rodriguez rejoining the Yankees, Clark said: "I think more than anything else, Alex simply being back on the field is where he should be, where he wants to be. All of the extracurricular is going to be there. Without speaking for Alex, his focus on getting back on the field and performing to the best of his ability is all he can control. A lot of the extracurriculars, he simply can't. We see the Yankees here soon, I look forward to seeing him when we get there."
Joe Frisaro is a reporter for MLB.com. He writes a blog, called The Fish Pond. Follow him on Twitter @JoeFrisaro. This story was not subject to the approval of Major League Baseball or its clubs.