Escobar out 7-10 days with Grade 1 oblique strain
Nats manager Williams expects second baseman to be ready by Opening Day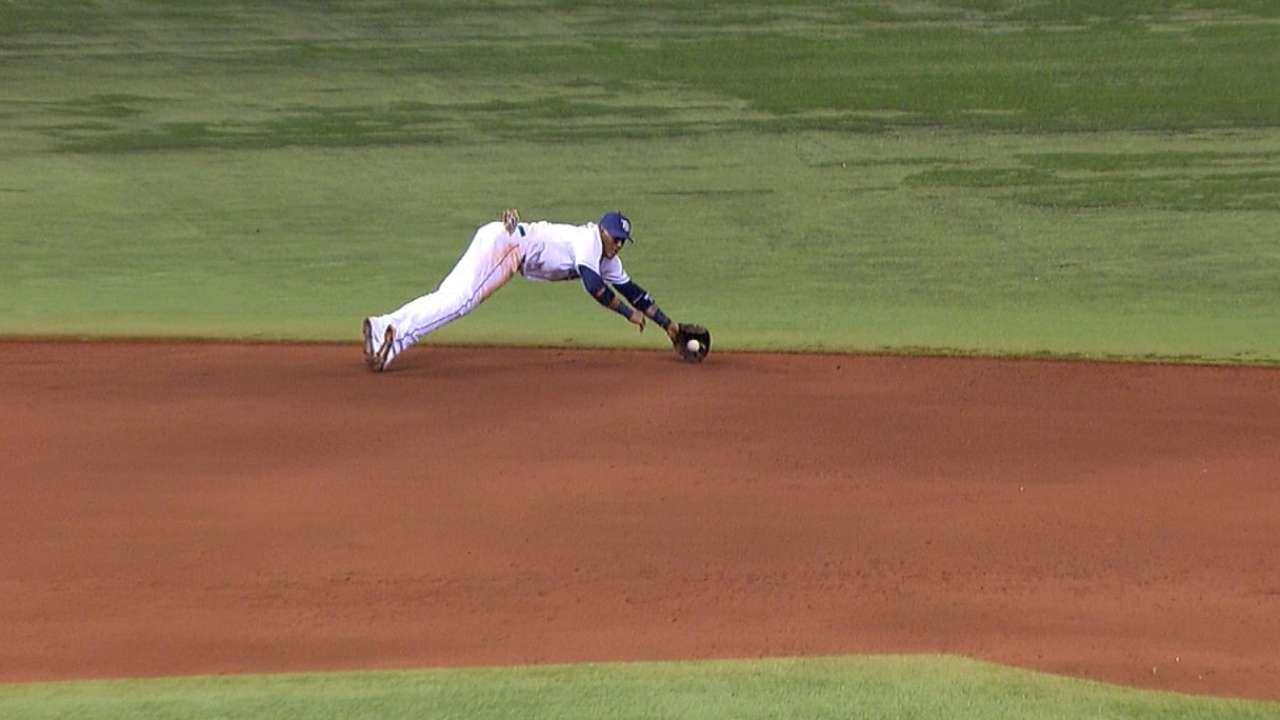 VIERA, Fla. -- Nationals second baseman Yunel Escobar has been diagnosed with a Grade 1 left oblique strain that is expected to sideline him for a week to 10 days.
Escobar has been inactive since Thursday, when he was scratched from the lineup due to back soreness. Manager Matt Williams does not expect the injury to impact Escobar's status for Opening Day on April 6.
Escobar is making the transition from shortstop to second base, and he had been taking extra grounders after practice each day. The Nationals believe the extra reps may have been the cause for his injury, however, Williams said on Saturday that Escobar's back bothers him when he swings a bat, and he felt fine fielding grounders or making pivots on defense.
Williams had planned on playing his infielders together as much as possible during Grapefruit League games to help them get more comfortable together, with Escobar and first baseman Ryan Zimmerman trying to get acclimated to new positions.
"Does it put [Escobar] behind the 8-ball a little bit?" Williams said. "Sure, because he doesn't get a chance to work with those guys as much as he ordinarily would. But if he's seven to 10 days down, he's still going to have a couple weeks of games in spring to get prepared."
Jamal Collier is a reporter for MLB.com. Follow him on Twitter at @jamalcollier. This story was not subject to the approval of Major League Baseball or its clubs.