What to watch for in today's games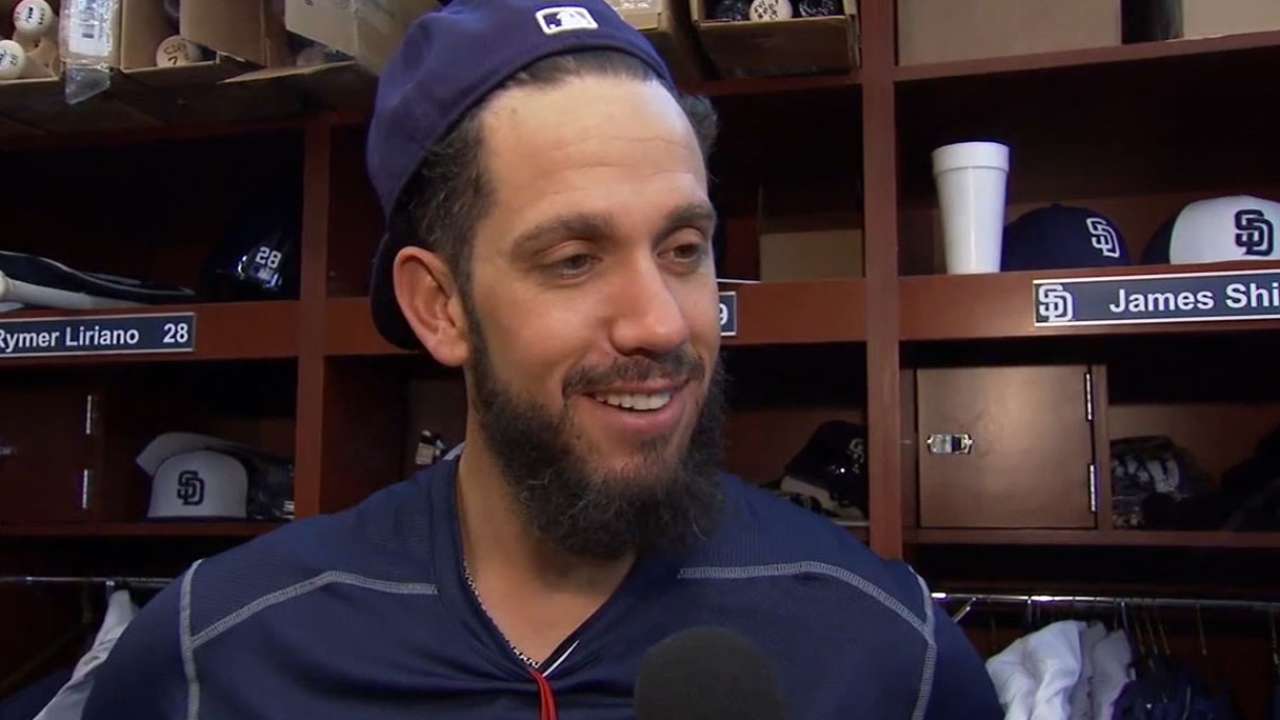 Spring Training games continue today in Florida and Arizona, with many of the top players taking the field for the first time.
Here are five things to watch for.
• Shields, MadBum ready for spring duel: SD@SF
Right-hander James Shields takes the mound for the first time in a Padres uniform at 3:05 p.m. ET on MLB.TV. He'll also face a familiar foe: Giants left-hander Madison Bumgarner, who beat him in Games 1 and 5 of last year's World Series, when he was with the Royals.
"Yeah, I guess it's kind of ironic," Shields said. "I'm just glad I don't have to face him at the plate. He's a pretty good pitcher. I think the last time I faced him in San Francisco [for Game 5], it wasn't a fun experience for us. I think I'm only throwing one or two innings, so it's not a big deal."
• Votto expected to return: CIN@KC
Former National League Most Valuable Player Joey Votto likely will take the field for the first time since July 5 after missing the final three months of last season -- and 100 games total -- because of a distal strain of his left quadriceps.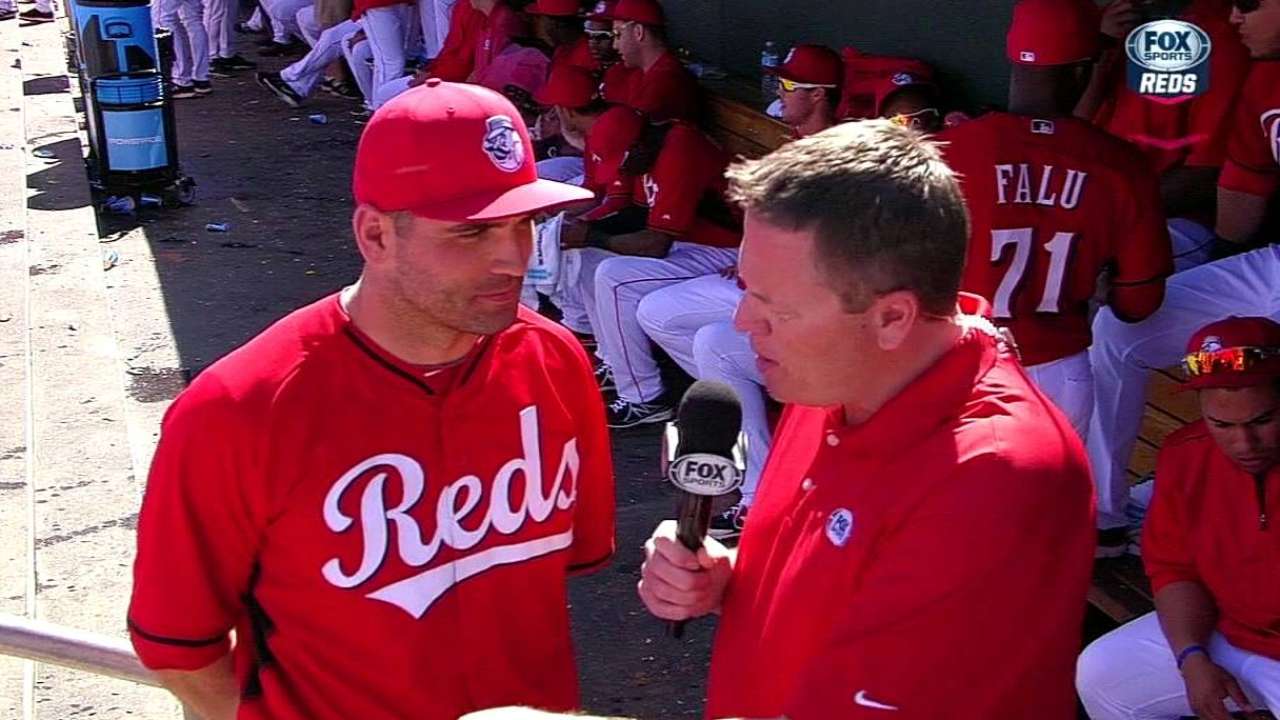 "I expect to play and hopefully have a conversation with [you reporters], and then just join in -- me just playing ball and competing with the team," Votto said.
Votto will probably play three or four innings and gradually build from there.
• Reigning AL Cy Young Award winner gets started: LAD@CLE
Indians right-hander Corey Kluber won the AL Cy Young Award in 2014 by going 18-9 with a 2.44 ERA, and many wonder if he has the staying power to remain among the game's elite. He was pleased with his work leading up to today's start at 3:05 p.m. ET on MLB.TV.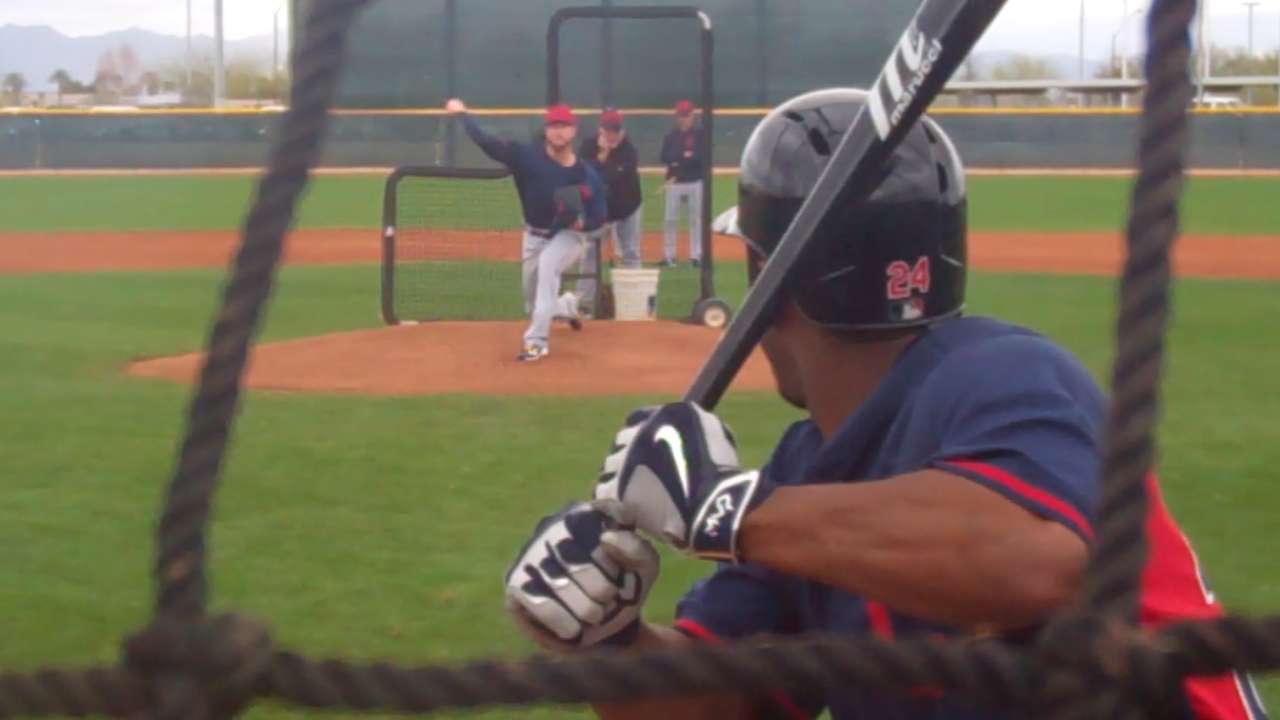 "It's a different animal when you sit down for five, six, seven minutes and get back up and go again," Kluber said after Tuesday's workout. "That was kind of the plan, to get to the point where I got a little tired and then push through it, so you can start that progression."
• Verlander starts comeback: DET@ATL
Sure, Tigers right-hander Justin Verlander didn't miss the 2014 season. But his entire campaign was a far cry from vintage J.V., including an unsightly 4.54 ERA in 32 starts. A big reason for his rough season was him being behind following core muscle surgery. He's healthy now and has already shown it in batting practice.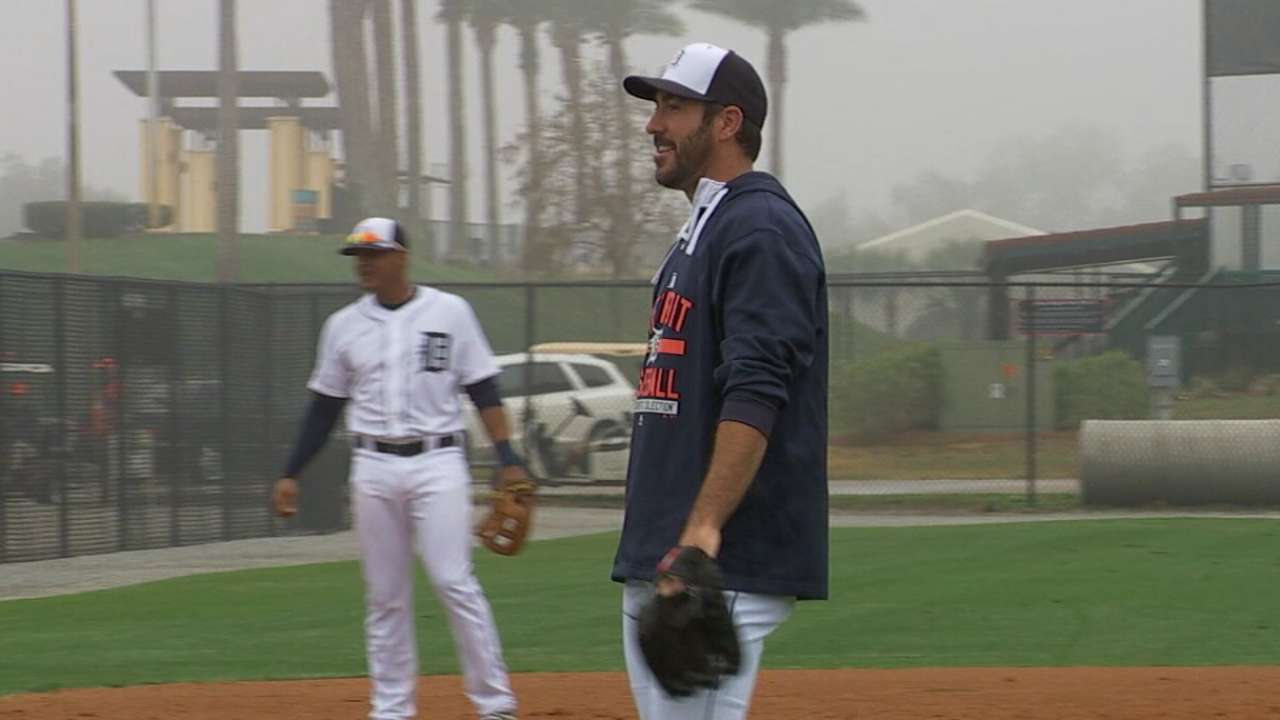 "Quite frankly, every pitcher had their moments during the season last year, but that's the best I've seen Ver, stuff-wise, off the mound, since I got this job," manager Brad Ausmus said on Sunday.
• Strasburg makes spring debut: STL@WSH
It was just five years ago that all 12 of Stephen Strasburg's Major League starts -- and several of his Minor League ones -- were must-see TV. Now he's arguably one of the least-talked-about members of Washington's rotation, behind free-agent signee Max Scherzer and will-be free agents Jordan Zimmermann and Doug Fister.
But now Strasburg is trying to build off a stellar 2014 in which he went 14-11 with a 3.14 ERA and a career-high 242 strikeouts in 34 starts, making his first spring start at 1:05 p.m. ET on MLB.TV.
"He looked good. I'm thankful he's on my team," said outfielder Bryce Harper after facing Strasburg in batting practice.
Cash Kruth is a reporter for MLB.com. Follow him on Twitter at @cashkruth. This story was not subject to the approval of Major League Baseball or its clubs.