Skaggs encouraged by Harvey's strong return
Angels lefty keeping eye on Mets righty and fellow Tommy John rehabber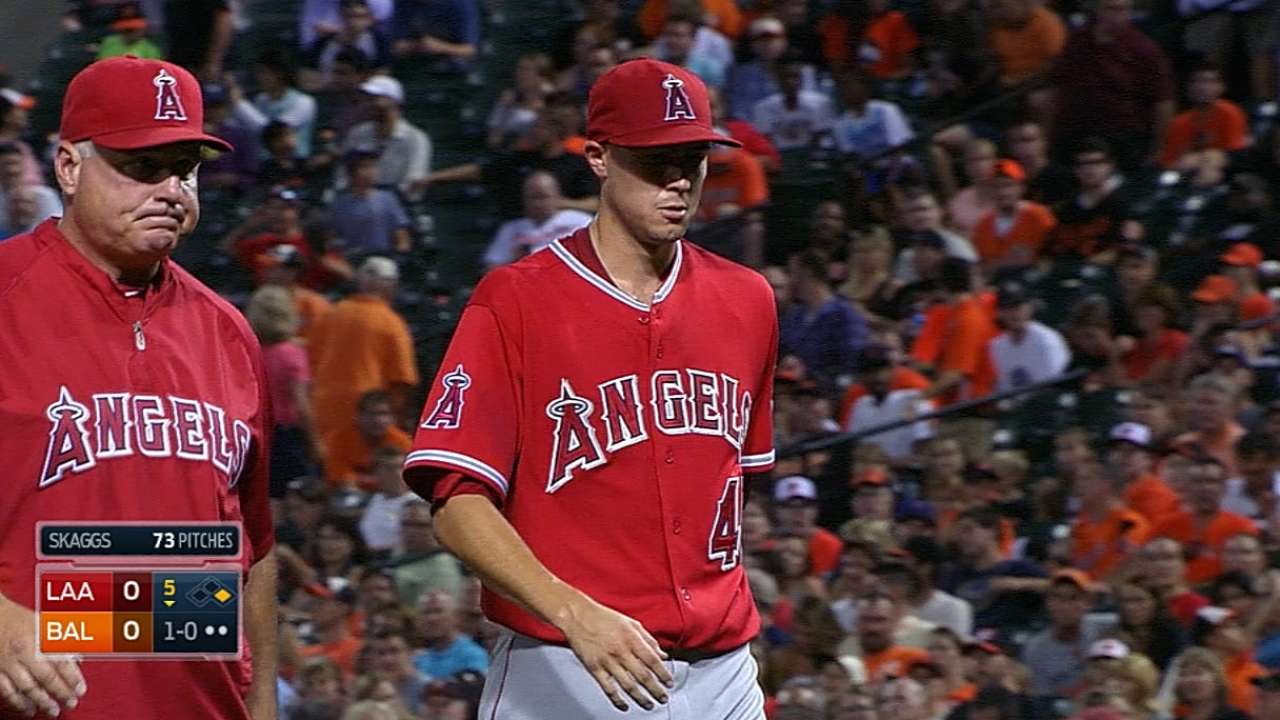 TEMPE, Ariz. -- Mets ace Matt Harvey made his first post-Tommy John surgery start on the East Coast on Friday, and Tyler Skaggs was wishing there was a TV in the Angels' clubhouse. Skaggs, the 23-year-old left-hander who will sit out the 2015 season after undergoing his own Tommy John surgery, seeks inspiration from guys like Harvey and Marlins sensation Jose Fernandez.
"I want to see how they do," Skaggs said. "I would like to think that I'd come back stronger, better. I want to see if these guys are going to do that."
Skaggs remembers watching an interview with Harvey, who spoke about how he was fully recovered from Tommy John surgery -- done in October 2013 -- by last September but the Mets shut him down until the start of the following season.
"I think that's what the Angels want to do with me," Skaggs said. "We'll see."
As soon as Skaggs went under the knife last August, the team announced that he would be out until the start of the 2016 season, not even giving Skaggs the possibility of returning in 12 months because his arm is so young and the procedure is so rigorous.
Skaggs understands that. His hope is to pitch in a Minor League game before the season is over, then come back like Harvey, who threw two perfect innings and threw his fastball at 99 mph in his return against the Tigers.
"I think that's realistic," Skaggs said. "But I think they're going to try to take it as slow as possible. I don't know. This year, it's going to be weird. I know when I start throwing again, I'll get a better feel for everything. I think the All-Star break will be the tell-tale sign of where I'm going to be at."
Some additional notes from Friday:
• Andrew Heaney and Nick Tropeano will both pitch in Monday's game, with Heaney likely starting. After that, it'll swing back to Hector Santiago. C.J. Wilson and Matt Shoemaker will start Saturday and Sunday, respectively.
• Jered Weaver gave up no runs, two hits and a walk in a 44-pitch, 2 2/3-inning outing in his spring debut. The Angels' ace said he was just "more concerned with my mechanics and making sure everything was working at the same time. The timing over the rubber was there, so I'm not too concerned."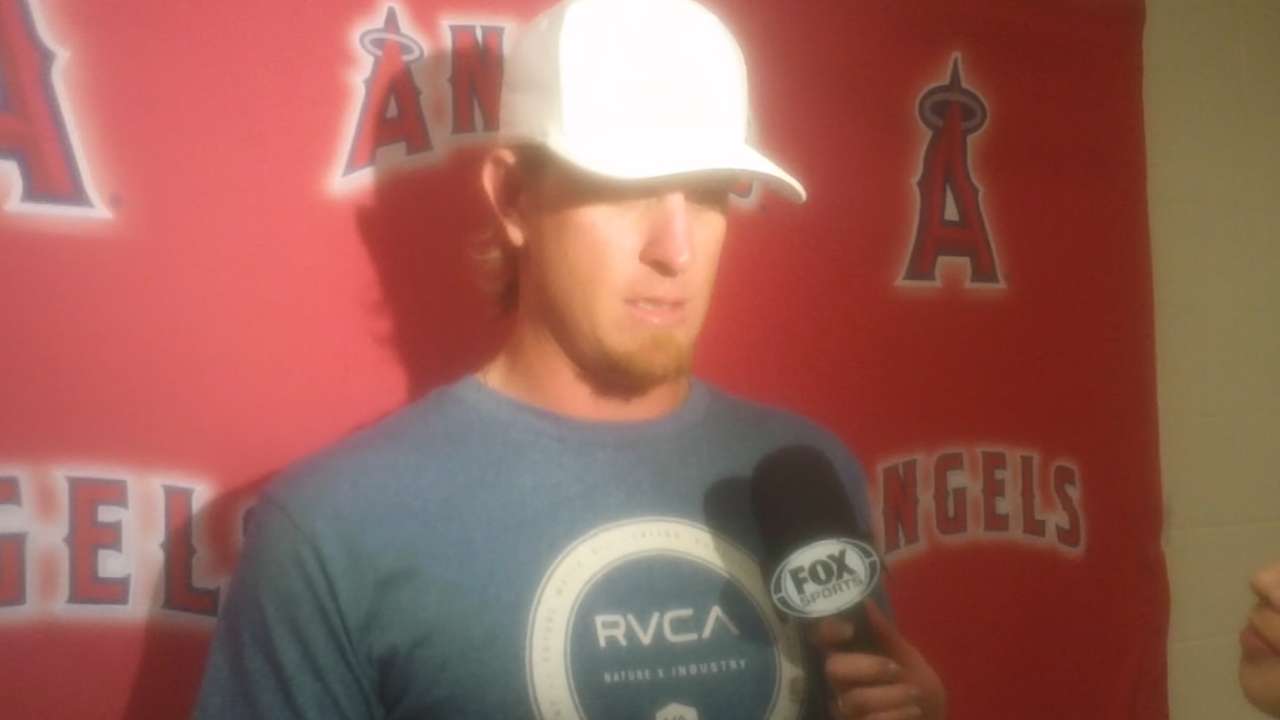 • Drew Butera, a favorite to be the backup catcher, impressed with his arm by gunning down a would-be basestealer Friday. Angels manager Mike Scioscia said he's "a terrific thrower."
"It's pretty fun to watch," Weaver said of Butera's arm.
Alden Gonzalez is a reporter for MLB.com. Read his blog, Gonzo and "The Show", and follow him on Twitter @Alden_Gonzalez. This story was not subject to the approval of Major League Baseball or its clubs.