Taylor shows surprising power early in shortstop battle
Competing with Miller, Mariners roster hopeful drives in three on homer, triple
GLENDALE, Ariz. -- The book on Chris Taylor, as he competes for the Mariners' starting shortstop job this spring, is that he's a strong defender without as much offensive pop as Brad Miller.
So Taylor promptly came out Friday and torched a triple and a home run in his two at-bats during Seattle's 7-4 Cactus League loss to the Dodgers at Camelback Ranch.
"It felt really good to finally get a barrel on the ball," said Taylor, who'd gone 0-for-3 in his spring debut on Wednesday. "I've been working in BP, and the results really haven't been showing yet. Today I just tried to clear my mind and keep it simple.
"It's funny, there are days like this where everything just seems to happen naturally and you're not thinking too much. And there are other days you can't figure it out. It's just one of those games. But it was fun today."
The 24-year-old hit .287 in 47 games for Seattle after being called up in late July, but he posted just a .346 slugging percentage with eight doubles and no triples or homers in his 136 at-bats. He laced an RBI triple in the third inning Friday, then added a two-run blast to left in the fifth.
Manager Lloyd McClendon said Taylor has been working hard with hitting coaches Andy Van Slyke and Howard Johnson, but said he's not going to read too much into one Cactus League showing.
"Let's not get carried away," McClendon said. "He had a nice day, swung the bat good. I know Andy and HoJo have been doing some things with him, trying to get him to drive the ball a little bit better, and today was a good day for him."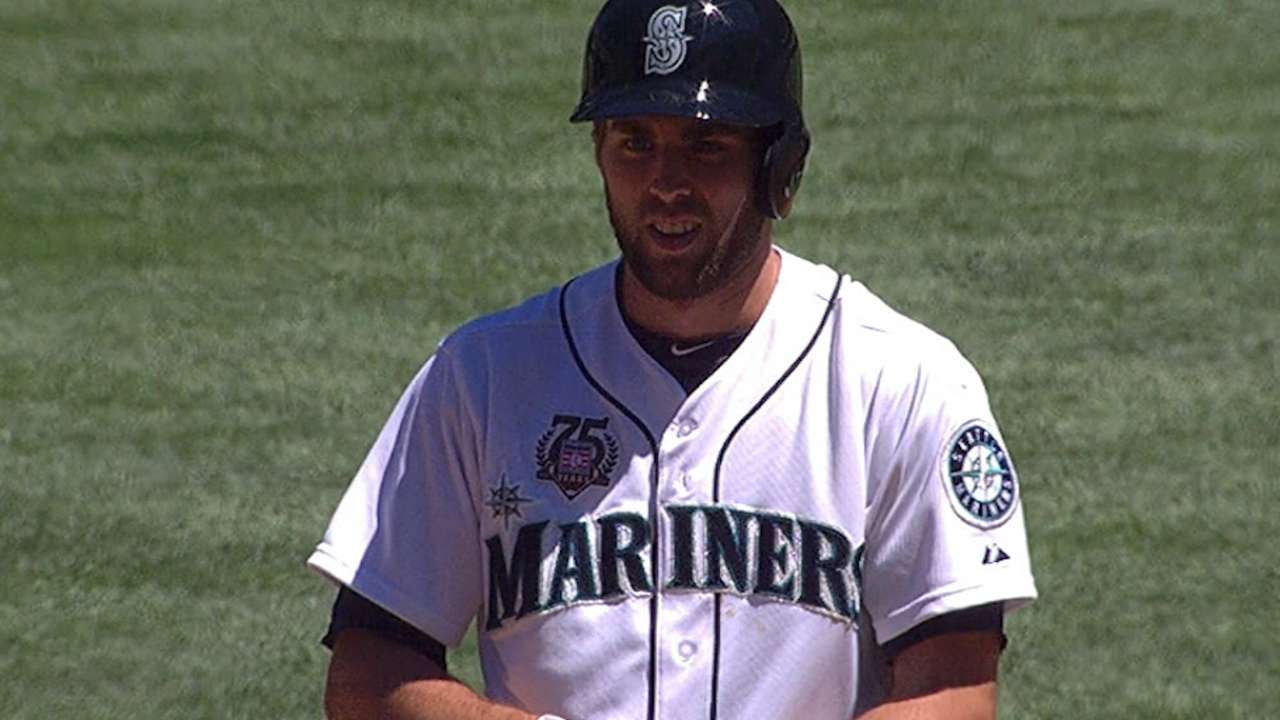 Miller undoubtedly will have his own shining moments, and that competition figures to wage through the month. But the business-like Taylor certainly showed he's got some offensive game as well and is ready for whatever comes this spring.
"I feel really comfortable out there," Taylor said. "I keep saying, last spring was really eye-opening. I think I pressed a little bit. I'm comfortable in here now. I got that experience under my belt, got my feet wet, so now it's just about going in there and playing my game and just trying to stay comfortable. Just go out there and play."
Greg Johns is a reporter for MLB.com. Follow him on Twitter @GregJohnsMLB as well as his Mariners Musings blog. This story was not subject to the approval of Major League Baseball or its clubs.