Camp notes: Pitching, defense stand out early for White Sox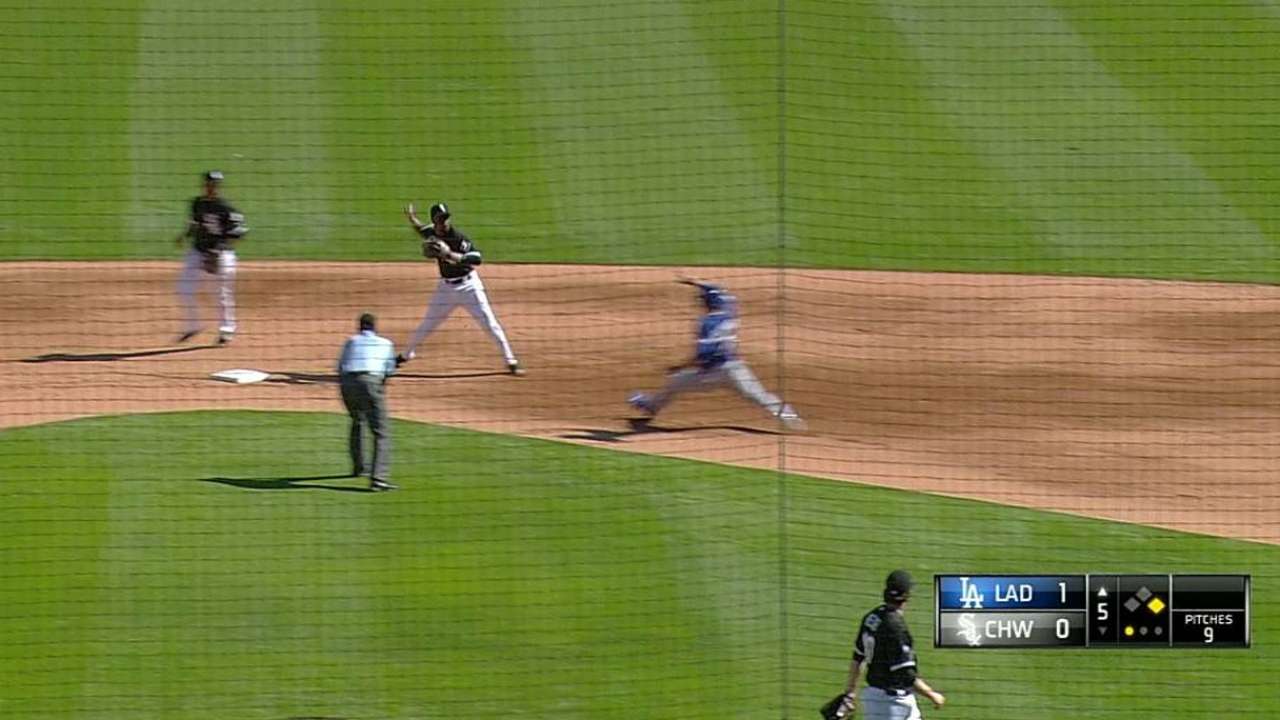 PEORIA, Ariz. -- Friday's 5-0 victory for the Padres at Peoria Stadium marked just the third day of Cactus League action for the White Sox. But it hasn't taken long for pitching coach Don Cooper to notice an uptick in the team's defense.
"There were a couple balls hit the other day we made plays on in the intrasquad game that I thought would be very difficult for us to make last year," Cooper said. "Man, pitching and defense.
"Again, when you say pitching, the next word that comes to mind is defense. I like every play to be made, but you know that they're not sometimes. I know we've improved in that area."
Catcher Tyler Flowers pointed to the fundamentals as the essential part of improved defense, which is something the White Sox are really focused on through daily pregame work.
"The coaches are making it a point that even through all these tedious drills we're doing in spring, perfection is expected, and we're going to go out there until we are doing it correctly and how they want it done," Flowers said. "That sets the stage and tells everyone what to expect.
"With a newer group of guys in here, we're all kind of rallying around each other and demanding that out of each other. So far it's been great, and we'll see how that carries over into the game."
• Cooper said closer David Robertson could get in his first Cactus League game Monday at home against the Arizona Diamondbacks.
"Robbie is on a little different schedule," Cooper said. "But he knows himself better than we do and he's been doing fine on the sidelines. It's either gonna be another [bullpen session] or throw him out in a game."
• The White Sox will play a B game Saturday at 10 a.m. CT, with Erik Johnson, Raul Fernandez, Arcenio Leon, Nolan Sanburn and Michael Ynoa scheduled to pitch against the Rockies on a back field at Camelback Ranch.
• Zach Putnam is scheduled to pitch Saturday against the Mariners after being sidelined briefly with stomach issues.
• Courtney Hawkins, the No. 5 White Sox prospect per MLB.com, launched a 430-foot home run in the ninth inning of Thursday's loss to the Dodgers. But Hawkins seemed to take the prodigious clout in stride.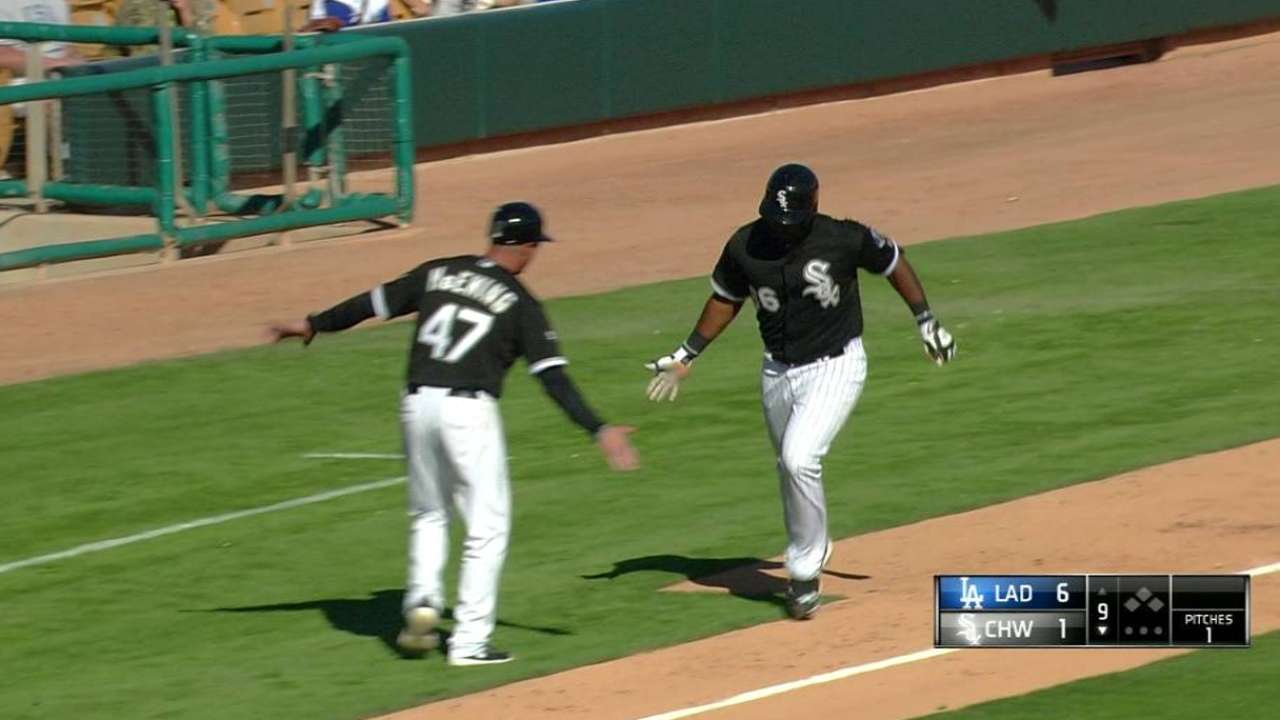 "It came, and God willing, it's just another at-bat," Hawkins said. "It felt good to hit a home run, but it's more about consistency and being able to do that on a daily basis, or just come out and get hits on a daily basis.
"If you just go out and do it once, one time, I feel like that doesn't really mean too much. You got to go out and do it every day, produce every day. That's pretty much my mindset for things."
Scott Merkin is a reporter for MLB.com. Read his blog, Merk's Works, and follow him on Twitter @scottmerkin. This story was not subject to the approval of Major League Baseball or its clubs.