Reds top prospect Stephenson eyeing bigs
After inconsistent 2014, righty hopes to arrive in Cincinnati soon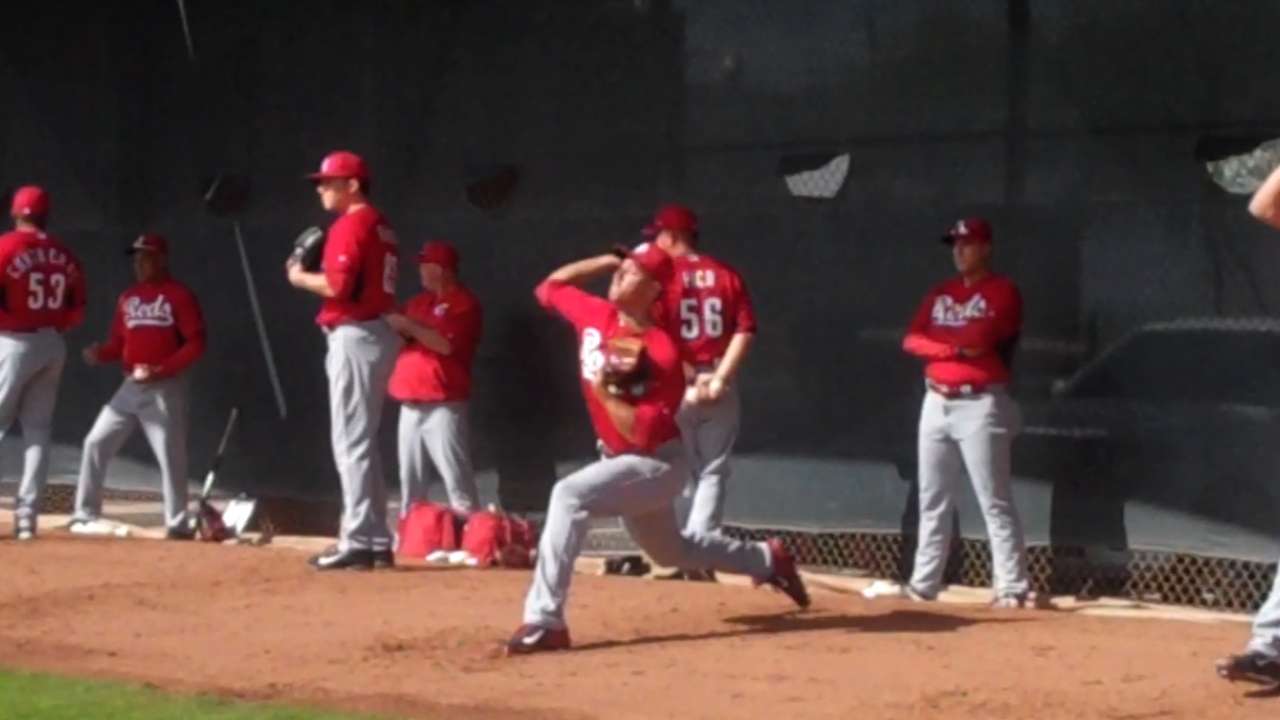 MESA, Ariz. -- An anticipated wave of young power pitchers drafted and developed by the Reds has reached the upper levels of the Minor Leagues. After three years in their system, the organization's top prospect could potentially reach the Majors as soon as this season -- if things go his way.
Starting pitcher Robert Stephenson certainly believes that is achievable.
"My goal by the end of the year is to be in Cincinnati," Stephenson said. "It's your dream growing up as a kid. It would be awesome to be there but at the same time, I want to get to a point where I deserve to be there and belong there."
There is work and improvement to be done, first. Stephenson, who turned 22 on Feb. 24, is coming off a season where he struggled for the first time.
In 27 games for Double-A Pensacola, Stephenson was 7-10 with a 4.75 ERA. Over 136 1/3 innings, he struck out a Southern League-leading 140 batters with 9.22 strikeouts-per-nine innings. But he also led that league with 74 walks and 18 home runs allowed.
MLBPipeline.com ranked the right-handed Stephenson as the Reds' No. 1 prospect and No. 24 in baseball. He often reaches the upper 90s with his fastball, but the organization would like him to develop his secondary pitches.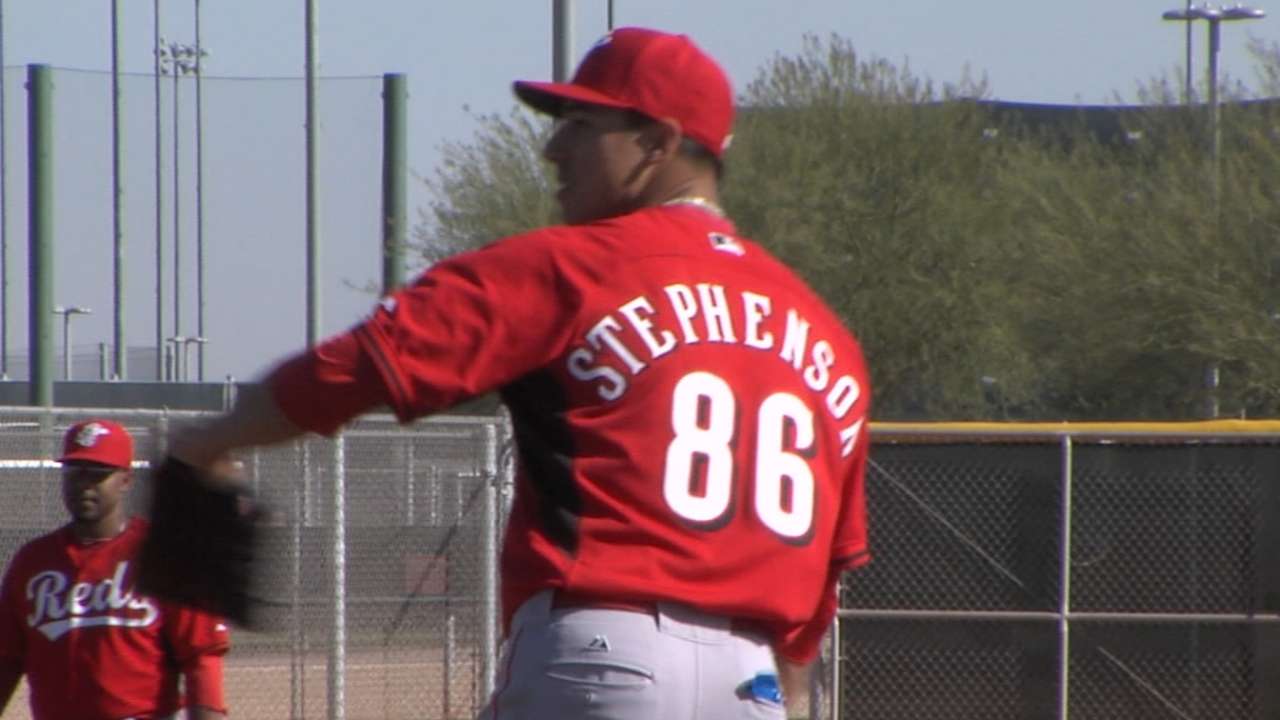 "With Robert, it's command -- not necessarily throwing strikes, but the quality of the strikes," Reds manager Bryan Price said. "It's getting command of the bottom of the strike zone and the ability to throw the secondary pitches, the curveball and the changeup over the plate when behind in the count to keep the hitters from sitting on the fastballs in fastball counts. I think he's learning that pitch management will be a huge part of his success. Eventually, he will and may have come up against a level of play that won't be manhandled by velocity alone."
This spring, Stephenson started a little behind because of minor shoulder soreness. Although he's back on a mound for bullpen sessions, the club is being deliberate. He hasn't gotten into a game or live batting practice.
In 2013, Stephenson zoomed over three levels -- from Class A Dayton, to Class A Advanced Bakersfield and then Pensacola -- and posted a 2.99 ERA in 22 starts with 35 walks and 136 strikeouts.
"Honestly, when I was in Dayton a couple of years ago, the level of the hitters chased a little more," Stephenson said. "That might have contributed to it too. I watched video also with a couple of different pitching coaches. There were things I definitely needed to work on."
The Reds didn't mind seeing Stephenson have some adversity last season. It's better than to have the first struggles come in the big leagues.
"It's hard to watch a player struggle but sometimes it's a necessary evil in development," Price said. "He's extremely motivated but sometimes, it's just understanding the necessary changes to get better. I think that was a lesson learned last season for Robert."
Mark Sheldon is a reporter for MLB.com. Read his blog, Mark My Word, and follow him on Twitter @m_sheldon. This story was not subject to the approval of Major League Baseball or its clubs.