Morse showing early signs of comfort at plate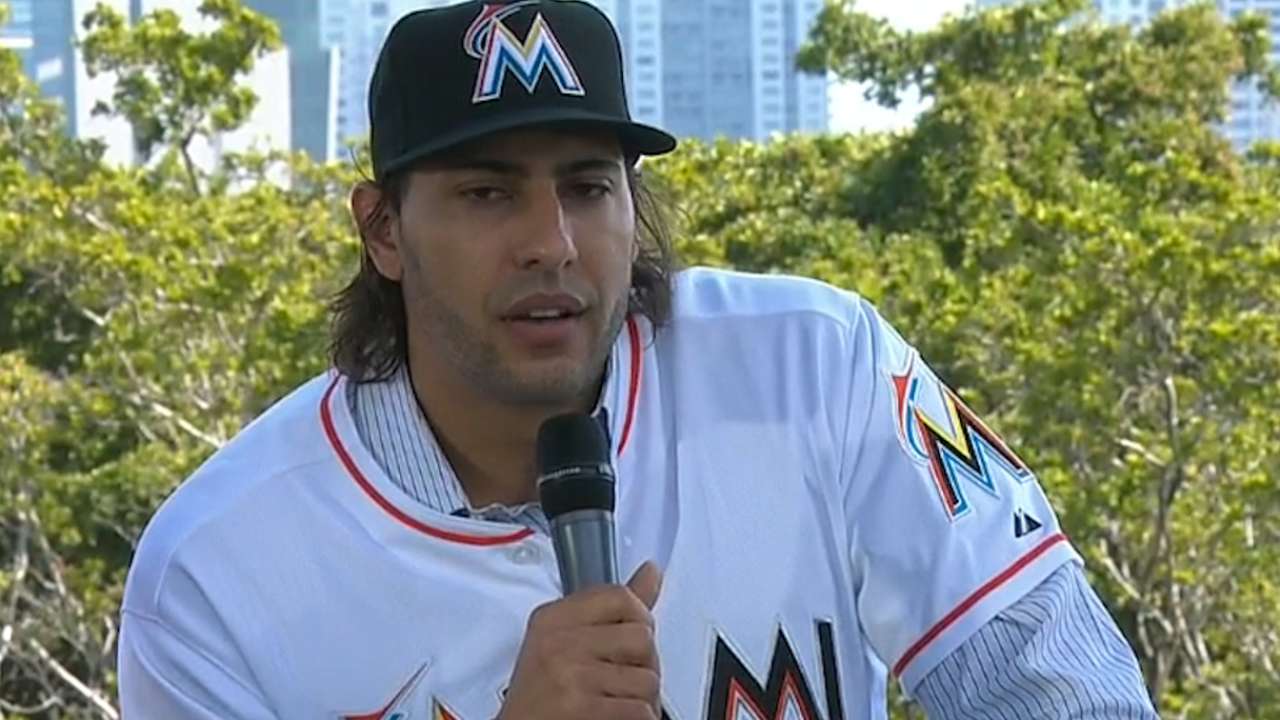 FORT MYERS, Fla. -- Two games into the Grapefruit League schedule, Michael Morse is already making his presence felt in the middle of the Marlins' lineup.
Miam's No. 3 hitter went 1-for-2 with a double, a walk and two RBIs in Friday's 5-3 win over the Red Sox.
"I'm trying to make these at-bats feel as real as possible to help me lock in. I want to have quality at-bats, especially in certain situations," Morse said. "Today, with a man on third in a few at-bats -- which is a key situation in the regular season -- I really tried to lock in."
Learning to become a more patient hitter is a top priority for Morse during Spring Training.
"My biggest thing is taking walks. Walks are just as good as a hit," Morse said. "I think if I stay patient, that will come."
While the Marlins are at the beginning of their Grapefruit League schedule, manager Mike Redmond can already see how his players are improving.
"In Spring Training, the more at-bats you get, the more comfortable you get. It's back-to-back days for [Morse]," Redmond said. "It takes a little time for them to relearn the strike zone and get their timing back. I was really happy with the approach."
Quinn Roberts is a reporter for MLB.com. Follow her on Twitter at @qlr5001. This story was not subject to the approval of Major League Baseball or its clubs.