Indians embrace Bauer's scientific approach to pitching
Cleveland alters throwing programs based on right-hander's methods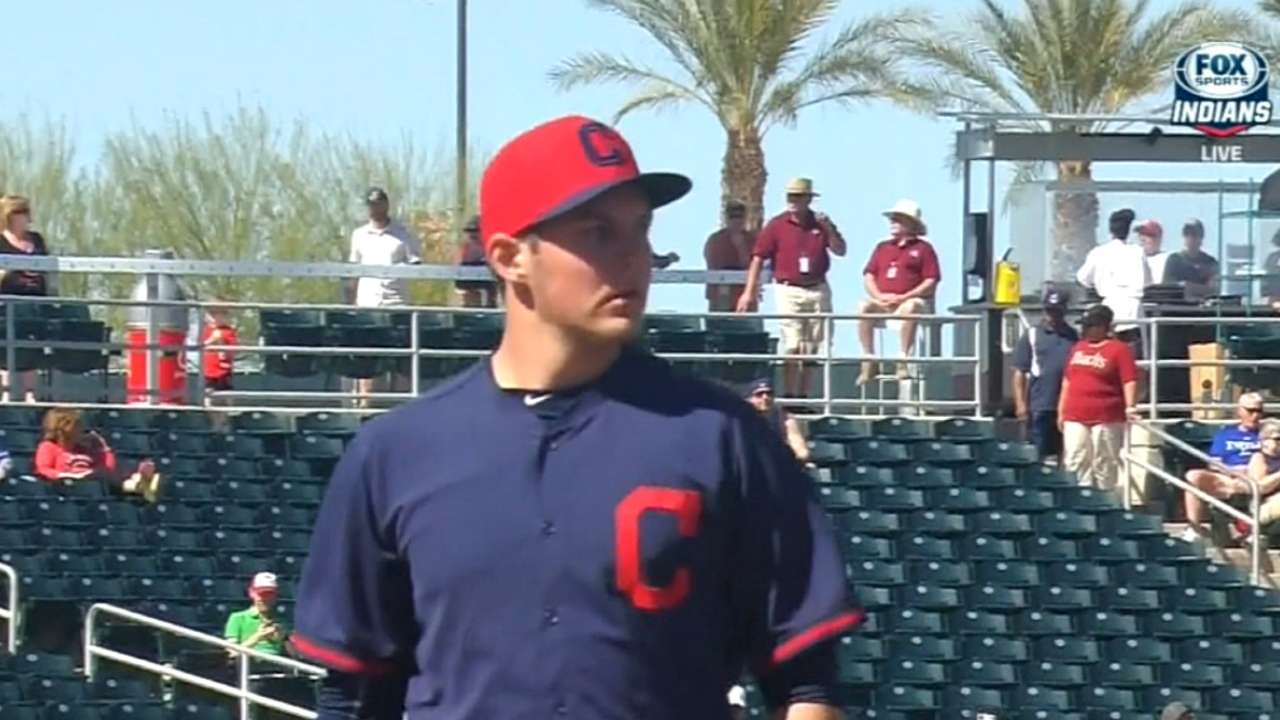 GOODYEAR, Ariz. -- The Indians have raved about the strides Trevor Bauer has made in keeping the club looped in on the things he is researching in order to improve his pitching. The give and take with Bauer over the past three years has even led to changes within Cleveland's own programs for its young arms.
Since Bauer joined the organization via trade prior to the 2013 season, the Indians have implemented a long-toss program and introduced weighted-ball drills for its Minor League pitchers. Bauer's teammate, Danny Salazar, is among the pitchers who have also bought in to using a shoulder tube, which is a long, flexible pole used for muscle strengthening.
"We want Trevor to be the best pitcher he can be and I want him to get all the information he wants," Indians pitching coach Mickey Callaway said. "And, actually, by him looping us in, we've learned a lot. ... So, him going out and researching, and then us being aware of what he's researching, has really made us a better organization. I think we help each other."
The 24-year-old Bauer spends a lot of time studying the biomechanics and physics behind pitching in order to improve his mechanics and performance. For example, the righty analyzed the axis of spin on his various pitches, using high-resolution, slow-motion video during the process.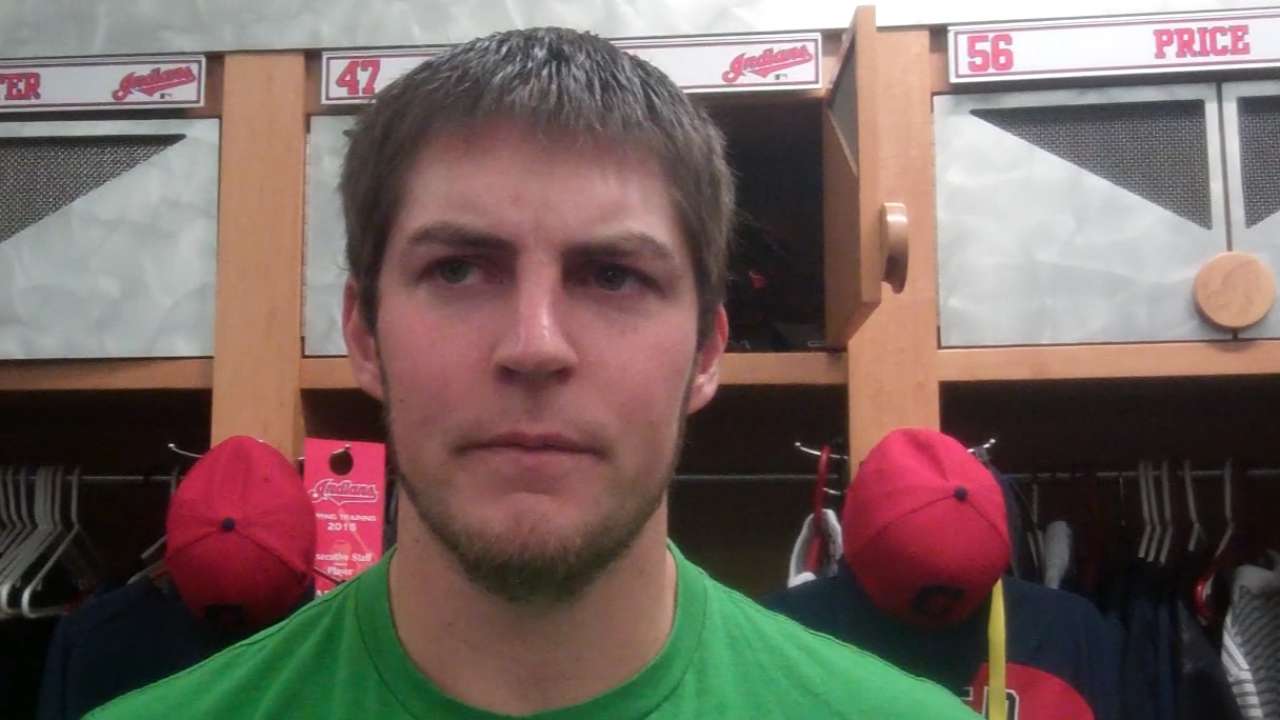 Bauer also dedicates a lot of his time to studying training methods to maintain health.
Since coming to Cleveland, Bauer has appreciated the team's open-mindedness when it comes to his methods. He also likes that the Indians not only allow him to pursue his own research, but that the organization has taken some of his work and applied it to the farm sytem.
"Obviously, I believe in it and I think it has a place in development," Bauer said. "To see that they're open to it enough to let me do it, and then research it and make a decision that they want to try it out with other guys is good. Hopefully, I can go out and pitch well enough and kind of be an example of how this stuff does work, because I think a lot of the injuries and a lot of the struggles that we have in professional baseball can be helped with some of this stuff."
Jordan Bastian is a reporter for MLB.com. Read his blog, Major League Bastian, and follow him on Twitter @MLBastian. This story was not subject to the approval of Major League Baseball or its clubs.