Masterson right at home after first outing back with Sox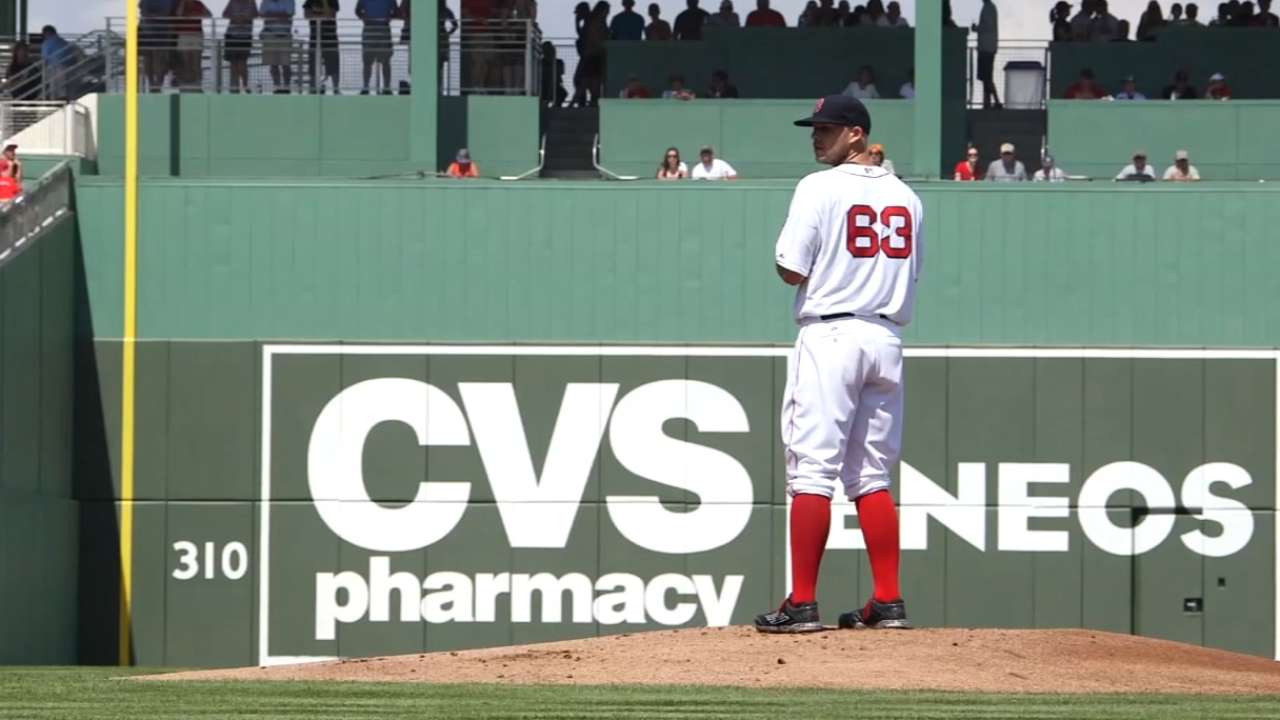 FORT MYERS, Fla. -- It was the simple things that made Friday such a fun day for Justin Masterson, who was pitching his first game for the Red Sox since 2009.
For instance, the veteran righty fired the ball to catcher Ryan Hanigan and nothing hurt. And Masterson almost effortlessly induced ground balls, which has always been the sign that his pitches are doing what they're supposed to be doing.
During last year's injury barrage with the Indians and the Cardinals, nothing ever felt right for Masterson -- least of all the results, which were by far the poorest of his career.
"There was never really a point where everything was right. I was trying to 'tough guy' through it, which probably isn't the smartest thing to do, but it's a great learning experience," Masterson said. "It kind of helps for this year to be open and honest, to be able to work through stuff. Everyone knows where we're at, what we're doing."
Over two innings on Friday, Masterson gave up a hit and a walk while allowing an unearned run.
"I feel so much better than where we were the last year, when it was like, 'All right, please, maybe, hopefully.' Now if you're mechanically a little bit off, that's what we're supposed to be right now," Masterson said. "We're supposed to have those mistakes right now. We're supposed to leave the ball in the zone every once in a while. Those are the better things to work on than, 'Will it get up there? Do I have any rotation [on the ball]?'"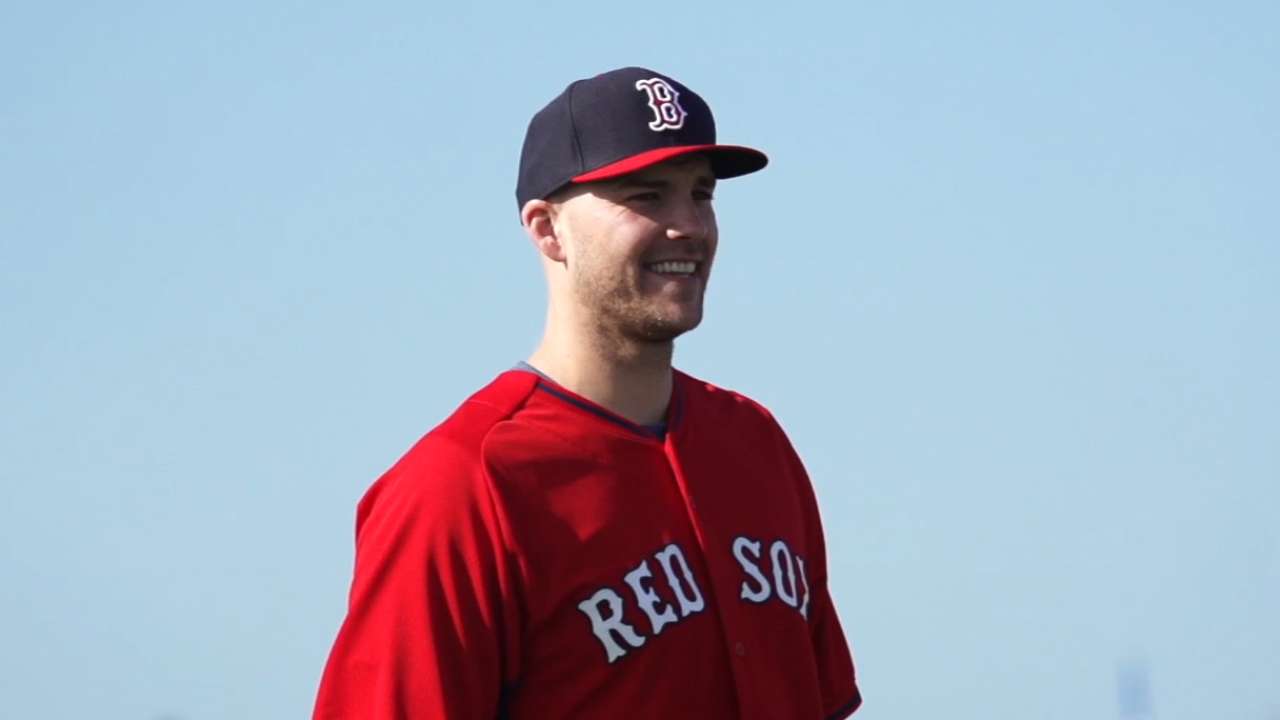 As for the comeback tour with the Red Sox, it feels natural to Masterson to be back with the franchise where he started.
"I've been wearing [the uniform] for the last few days," said Masterson. "The biggest thing was just getting out and being out there again. The ante gets up just a little bit more when you've got the uniform on, you've got people watching you, a little bit more people, a different team that you're facing -- it's not your own guys. So that in itself just brings something a little different."
Red Sox manager John Farrell was Masterson's pitching coach when he broke into the Major Leagues and is looking forward to renewing their working relationship.
"I thought he was good in the bottom of the strike zone with good swinging action," said Farrell. "He put the ball on the ground as we anticipate from Masty. Two relatively uneventful innings. And we know and fully expect that as he begins to add innings to individual outings, the lateness to the sinker will continue to improve, as will the arm strength."
During Masterson's first tour of duty with the Red Sox, he was a swing man. Now he's a clear-cut member of the starting rotation.
"I'm one of [the five starters]," Masterson said. "I've got the shirt and everything. Clay Buchholz made me the shirt. I was the ace today. I will not be the ace tomorrow. Someone else will be the ace. We're right in there with it. The five of us are having a good ole time. I think we're progressing exactly the way we want to. It's all progressing exactly the way we want to. It's pretty cool."
Ian Browne is a reporter for MLB.com. Read his blog, Brownie Points, and follow him on Twitter @IanMBrowne. This story was not subject to the approval of Major League Baseball or its clubs.