Oblique improving, Castillo logs light workout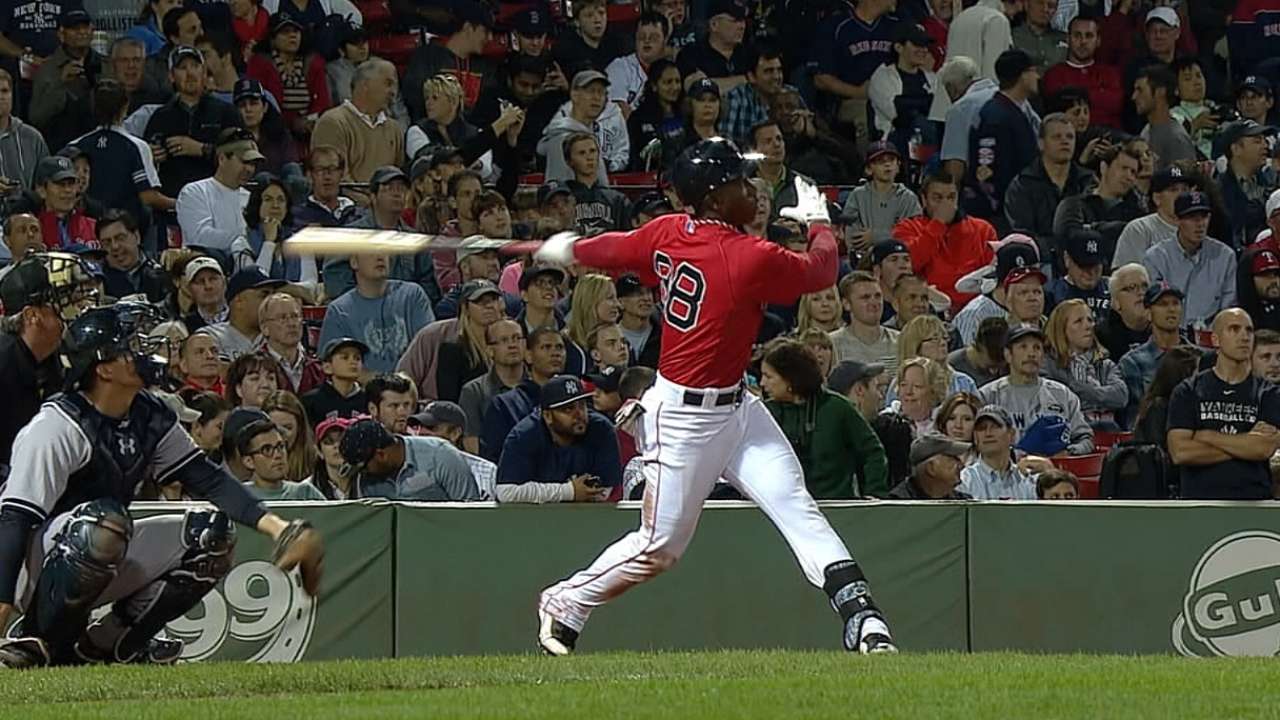 FORT MYERS, Fla. -- Red Sox center fielder Rusney Castillo continues to make daily improvements from a left oblique injury the club was concerned about earlier this week.
"Yeah, he did some work in the pool today, in addition to the elliptical," said manager John Farrell. "He's starting to gain a little rotational movement. We may even put a ball in his hand tomorrow to do some light throwing. It's not an intense throwing -- it's more just to increase the rotation. The next step is to get him on some ground-based work and that would include some light running as well. Two days ago, there was concern, and rightfully so. He's making very solid progress."
Castillo injured his oblique taking a swing in Tuesday's exhibition game against Boston College. He is in competition with Mookie Betts to be the starting center fielder.
Judging by the way Castillo is progressing, he should have enough time to make his case before the end of camp.
Ian Browne is a reporter for MLB.com. Read his blog, Brownie Points, and follow him on Twitter @IanMBrowne. This story was not subject to the approval of Major League Baseball or its clubs.