Lester sharp in Cubs debut
Opening Night starter strikes out three in two scoreless innings vs. Reds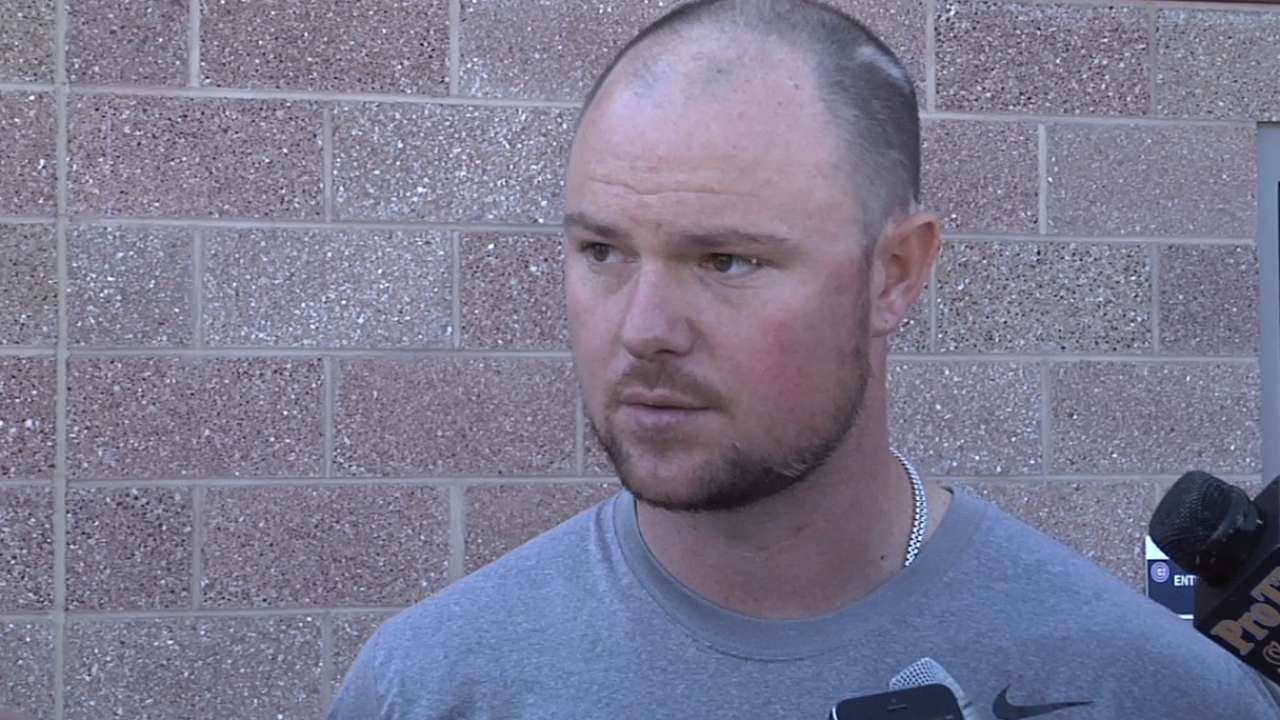 MESA, Ariz. -- Jon Lester admitted he had a few jitters in his Cubs and Cactus League debut, but didn't show it.
In his first spring start since joining the Cubs, the left-hander struck out three of the first four batters he faced, then served up a broken-bat single to the Reds' Chris Dominguez before getting Kristopher Negron to ground into an inning-ending double play. He finished with two scoreless innings.
"The first one's always tough," Lester said. "You get that one out of the way and now you build and look forward to the next one."
The Cubs' Opening Night starter, Lester went to the bullpen after his two innings to get a little more work in.
"I was happy with how I was able to pitch up in the zone a little bit," Lester said. "They're still getting their feet wet as far as their swings and timing, so you can get away with that. As far as the pitch-to-pitch adjustments and the way I was feeling, it was all positive today."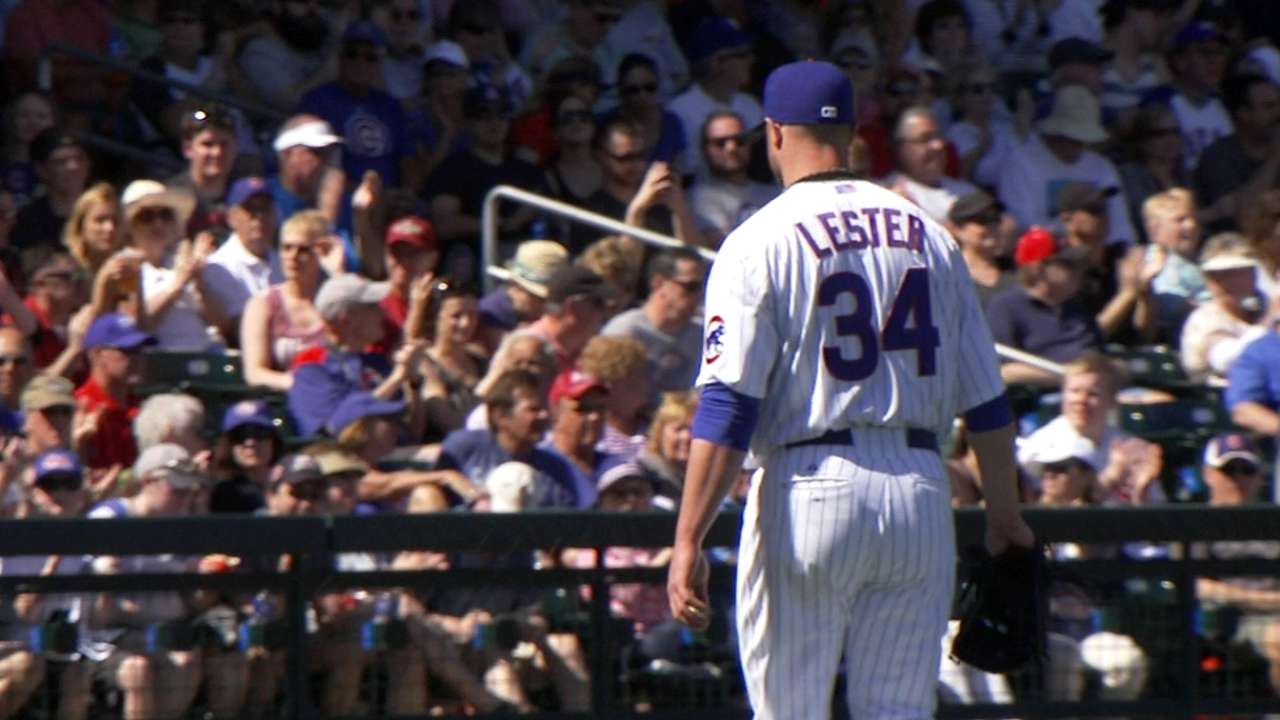 So far, the lefty has been impressive, manager Joe Maddon said.
"He's been Jon Lester," Maddon said. "I think he's a guy who leads by example, although if he were to say something, everybody does listen. He's been that guy, he's been exactly what I expected -- a consummate pro, quiet in his own way."
Maddon matched Lester, 31, with catcher David Ross; the two were teammates in Boston. When Ross catches the lefty, Lester has a 2.77 ERA.
"It's always good when you have comfort -- when you see comfort, when you feel comfort," Lester said. "Like I've said, he's obviously going to be a vital part of this team. He's not just here for me."
The fans were there to see Lester. Friday's game drew a Spring Training record crowd of 15,331 to Sloan Park. Since the Cubs signed Lester to a six-year, $155 million contract in December, there's been a lot of hype for the Cubs.
"Expectations are what you make of them," Lester said. "It is what it is -- that's for you guys to write and blow out of proportion."
But this is a different Cubs team than the past three seasons since Theo Epstein took over as president of baseball operations.
"You see the talent, especially the young talent," Lester said of the Cubs. "You don't realize how old you are until you come into this clubhouse sometimes and you've got a bunch of young guys just starting out their careers. It's fun to be a part of it. It's kind of fun to see those guys go through the bumps and bruises you've been through in the past and help in any way you can."
Carrie Muskat is a reporter for MLB.com. She writes a blog, Muskat Ramblings, and you can follow her on Twitter @CarrieMuskat. This story was not subject to the approval of Major League Baseball or its clubs.