Tulowitzki trying to simulate game action
Shortstop testing surgically repaired hip with extensive workouts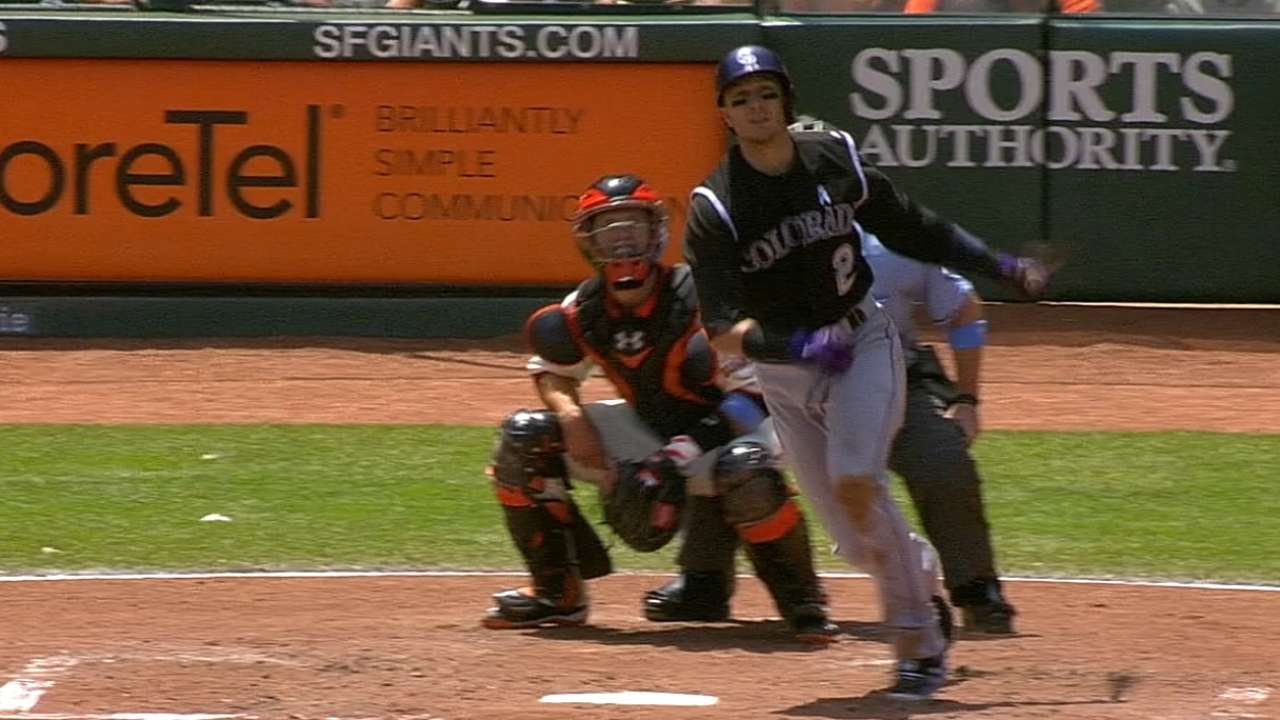 SCOTTSDALE, Ariz. -- The days on the practice diamonds at Salt River Fields at Talking Stick are packed for Rockies shortstop Troy Tulowitzki. While teammates are playing Cactus League games in front of sunning fans, Tulowitzki is manufacturing game situations at the plate, on the field and on the bases to test the left hip labrum that was surgically repaired in August.
"I'm trying to put myself in game situations with all the things that I'm doing so that something doesn't sneak up on me that I haven't done before," Tulowitzki said Friday morning. "There are a lot of situations in a game that happen, and there are only so many days to work on those. I can't just throw them into one big session."
That's Tulowitzki's way of explaining the lack of a time that he will play in Cactus League games. Besides, the goal is for him to ply his trade for a full season. The only problem with his .340 batting average and 1.035 OPS last season was it was in just 91 games. The more prepared he is when he does take the field this spring, he figures the better chance he has of playing a full season.
"Every day I'm working on running out a base hit," said Tulowitzki, who suffered his injury July 19 in Pittsburgh while coming out of the batter's box. "Or it might be first-to-third, or first-to-home. I'll put myself in all those before I get into a game. You know how prepared and crazy I am about all that stuff. I think I'm ready for games, but it wouldn't be smart to put myself out there without it.
"I could go through 20 games without having that one play, but then something could come up that you haven't practiced."
It would be nice if Tulowitzki could guarantee that all the preparation will keep him healthy. But the big test will be in game action.
Tulowitzki actually is putting forth more sustained work on the back fields than he would be in games, since regulars aren't playing full games at this point. But playing in games is necessary.
"The things you can't prepare for are that rundown or trying to score the game-winning run; you can't simulate those," he said. "You run just a little bit faster. You do it with a little more intensity."
Thomas Harding is a reporter for MLB.com. Read his blog, Hardball in the Rockies, follow him on Twitter @harding_at_mlb, and like his Facebook page, Thomas Harding and Friends at www.Rockies.com. This story was not subject to the approval of Major League Baseball or its clubs.