Banister open to suggestions to help his team improve
Texas manager gathering intel from coaches, scouts, front office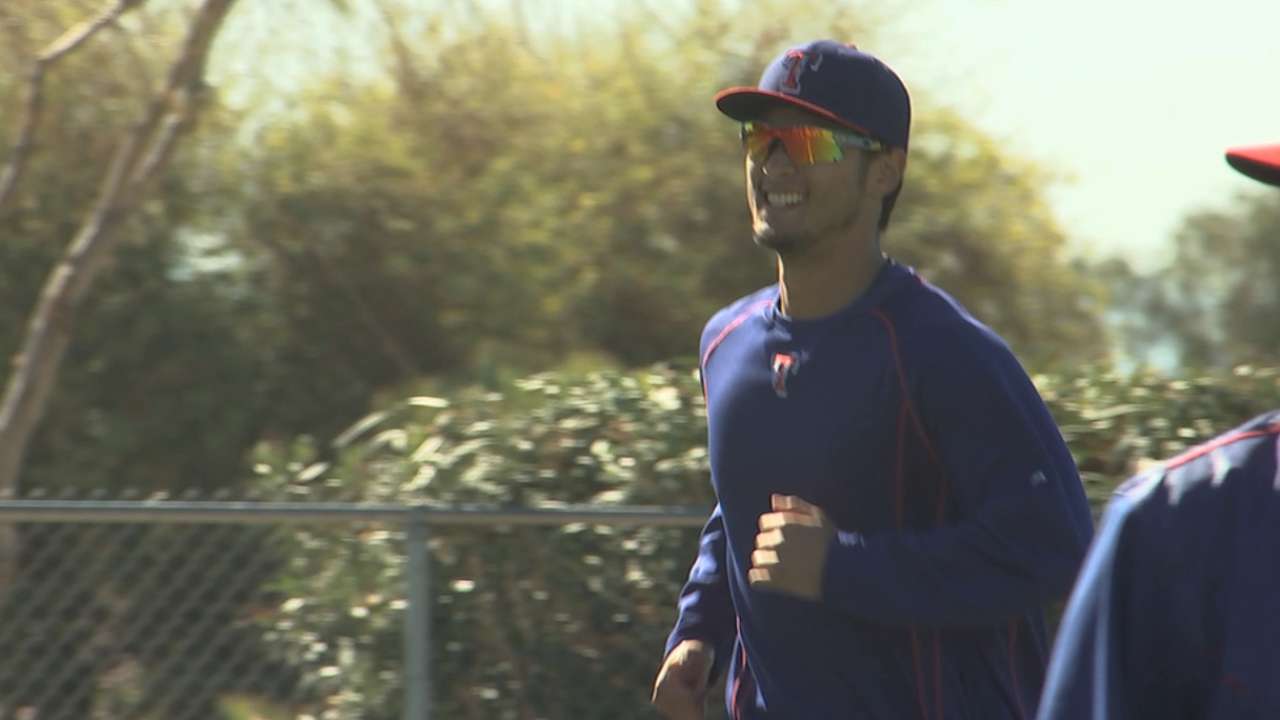 SURPRISE, Ariz. -- Officially, the daily gathering in the Rangers' clubhouse is listed on the schedule as "Team Meeting (Game-Review)," but the 15-minute get-together means much more.
Rangers manager Jeff Banister said he'll take input from his coaches, scouts and front-office officials on each Spring Training game and relay the info to his team before the next game. He'll use a similar formula before the start of each series when the regular season begins.
The floor will be open to players to speak during the meetings, Banister said.
"Essentially, we are scouting ourselves for the positives and for the negatives," Banister said. "And then it gets turned over to the Major League staff and we do the same thing. It's about our perspective of what we see in the game."
Friday's message came one day after staff ace Yu Darvish was removed from his Cactus League debut with right triceps tightness. The results of Darvish's MRI will be available Saturday.
"Whatever it is, it is," Banister said. "We'll find out. I do know that we will move forward however it is. We know that as long as this game is played. There's a 162 [games] and there's always a chance players are going to miss some time. It's an opportunity to move through adversity and move past it and it galvanizes a ballclub, bring us all together. My message to the coaches was exactly that."
Worth noting
• Shortstop Elvis Andrus (left knee) has been participating in full defensive drills the past two days.
• Andrus and Derek Holland, who has been sidelined for a week with a sore left shoulder, will be evaluated by team orthopedist Dr. Keith Meister. Holland is slated to pitch in a game March 14.
•Michael Kirkman, who has been slowed by a sore shoulder, is scheduled to throw a batting practice session within the next two days.
Mitch Moreland, who had ankle surgery last year, continues to make progress and is scheduled to play in a game Sunday.
Jesse Sanchez is a national reporter for MLB.com. Follow him on Twitter @JesseSanchezMLB. This story was not subject to the approval of Major League Baseball or its clubs.