'Less food': Morales reveals secret to offseason weight loss
Veteran DH slugs homer in spring opener, feels more agile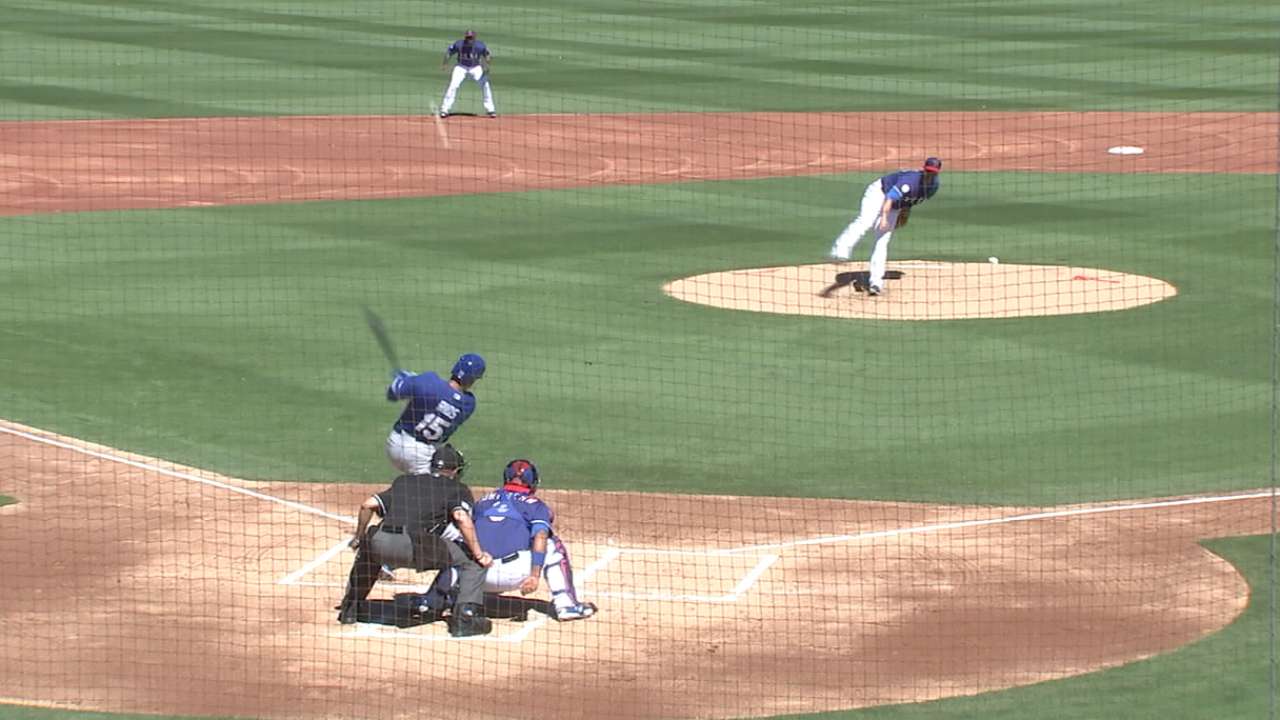 SURPRISE, Ariz. -- Royals designated hitter Kendrys Morales dropped about 12 pounds during the offseason and now weighs about 213 pounds.
His secret to the weight loss?
"Less food," Morales said through an interpreter.
Morales is feeling lighter and slightly more agile, and he showed his power hasn't diminished in the spring opener on Wednesday, hitting a home run as part of a Royals' back-to-back-to-back with Alex Rios and Eric Hosmer.
"Yes, I feel better about it," he said. "If you're a little chubby, you always feel better losing weight."
But Morales isn't about to keep losing weight.
"I have a certain body type I like to maintain," Morales said, smiling.
So did former Royal Billy Butler, whom Morales has replaced. The similarities don't end there. Both Morales and Butler are proven hitters in the league.
And Morales has the utmost respect for Butler, now with the A's.
"It's hard to play in the big leagues," Morales said. "God has given him the ability to hit. That is his gift. I will try to do my best, too."
Jeffrey Flanagan is a reporter for MLB.com. Follow him on Twitter at @jflanagankc. This story was not subject to the approval of Major League Baseball or its clubs.