Murphy set for precautionary hand X-rays
Infielder struck by pitch; outfielder Castellanos also leaves game after getting hit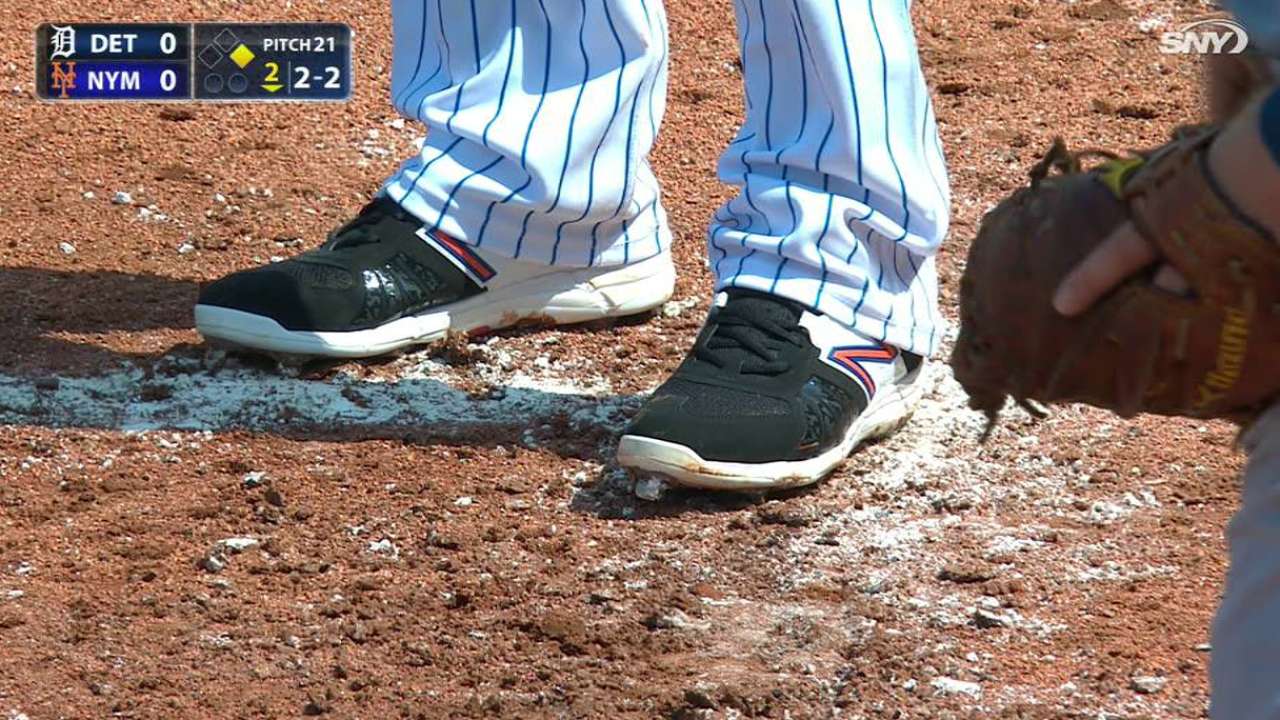 PORT ST. LUCIE, Fla. -- Mets second baseman Daniel Murphy was headed for testing late Friday afternoon, after Tigers pitcher David Price hit him on the right hand with a fastball.
"It got me, I would say, in between a grazing and, like, flush," Murphy said after leaving the game, pointing to the bony area near the base of his pinkie. "It feels good right now. The doc checked it out and said it feels stable, so I think the X-ray is precautionary, but warranted in a situation like this."
Though Murphy remained in the game after the second-inning plunking, he departed an inning later at manager Terry Collins' insistence. Despite a history of Spring Training injuries, including a relatively severe intercostal strain two years ago, Murphy has maintained his health well during the regular season, averaging 153 games per year since 2012.
Still, he admitted to some frustration after Price's pitch struck his hand.
"I know as frustrated as I was, I know David didn't want to hit me," Murphy said. "He gave me a head nod at first base. He's just trying to get his work done and it's his first start, so you know one just got away from him. But yeah, you get out there and I was just starting to calm down a little bit because I was so excited to play. I think T.C. wanted to get me out of there just to make sure everything was on the up-and-up. So I'll go get it looked at and hopefully things are OK."
It was a painful day for several Mets at the plate. Four innings after Murphy's plunking, Tigers reliever Omar Duran hit infielder Eric Campbell with a pitch, but Campbell stayed in the game. An inning after that, Luke Putkonen plunked outfielder Alex Castellanos, who immediately departed with a bruised right middle finger. Castellanos was also headed for testing.
• First baseman Lucas Duda could take full batting practice as soon as Monday, and make his Grapefruit League debut as soon as March 13, according to Collins. Duda has been working his way back from a strained left intercostal muscle since mid-February.
Anthony DiComo is a reporter for MLB.com. Follow him on Twitter @AnthonyDicomo. This story was not subject to the approval of Major League Baseball or its clubs.