Olt feels hard work paying off
Third baseman homers in Cactus League opener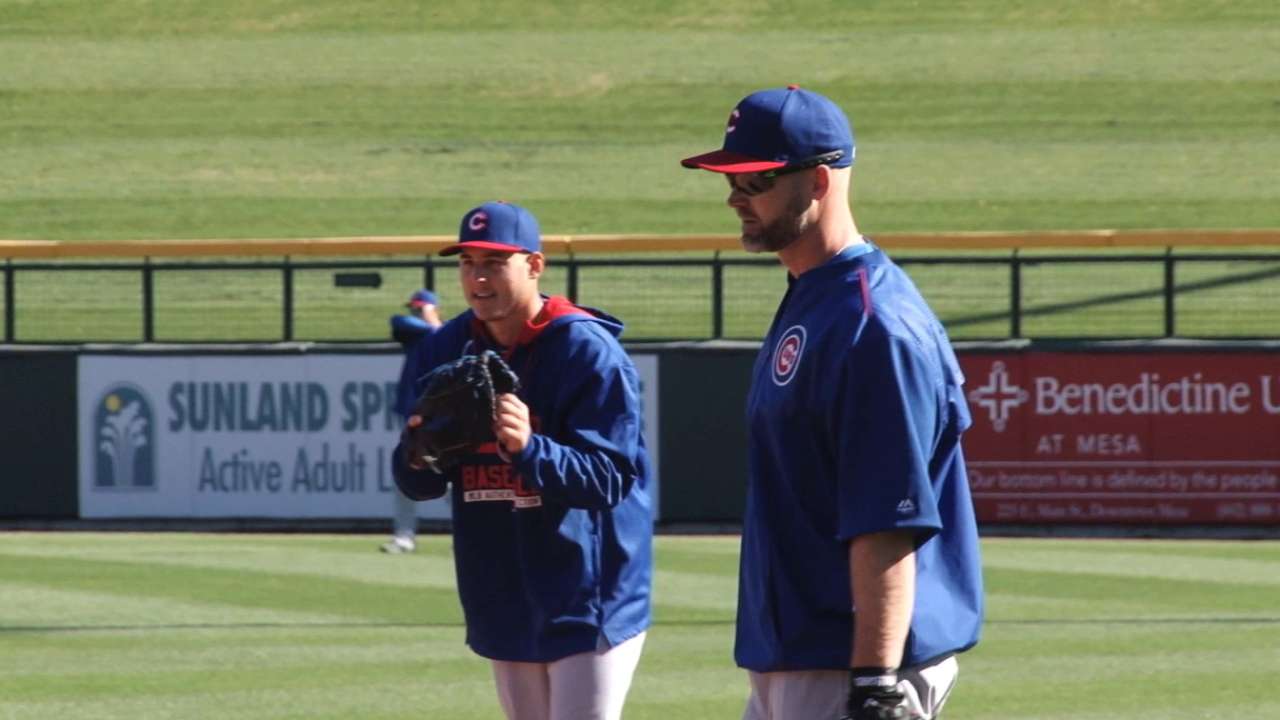 MESA, Ariz. -- Mike Olt's two-run homer on Thursday was a good sign that all the work the Cubs' third baseman is doing is paying off.
"It's one of the best at-bats I've had in a while," said Olt of a home run off a Barry Zito changeup in the second inning in the Cubs' Cactus League opener.
Olt fell behind 0-2 in the count, and connected on a changeup. Last year, Olt said he might not have even swung at the pitch. The third baseman struggled, hitting .160 in 89 games with the Cubs, spending most of the second half at Triple-A Iowa.
"I feel like it's night and day," Olt said of his swing now compared to last season. "Last year, I said I felt my swing was there but secretly I knew in my head I was swinging at pitches I wasn't supposed to. I'm feeling like I'm tracking the ball a lot better this year and a lot of the changes we've made to my swing are the reason why."
Olt hasn't had to address his eyesight, a hot topic last season as he returned from a concussion, or his arm, which slowed him in drills.
"It's good to focus on baseball, and I haven't had that for a long time," he said. "It's a relief for me and helps me sleep at night."
Carrie Muskat is a reporter for MLB.com. She writes a blog, Muskat Ramblings, and you can follow her on Twitter @CarrieMuskat. This story was not subject to the approval of Major League Baseball or its clubs.