Miller 'just happy to be here'
Veteran right-hander goes from couch to 64th Ray in camp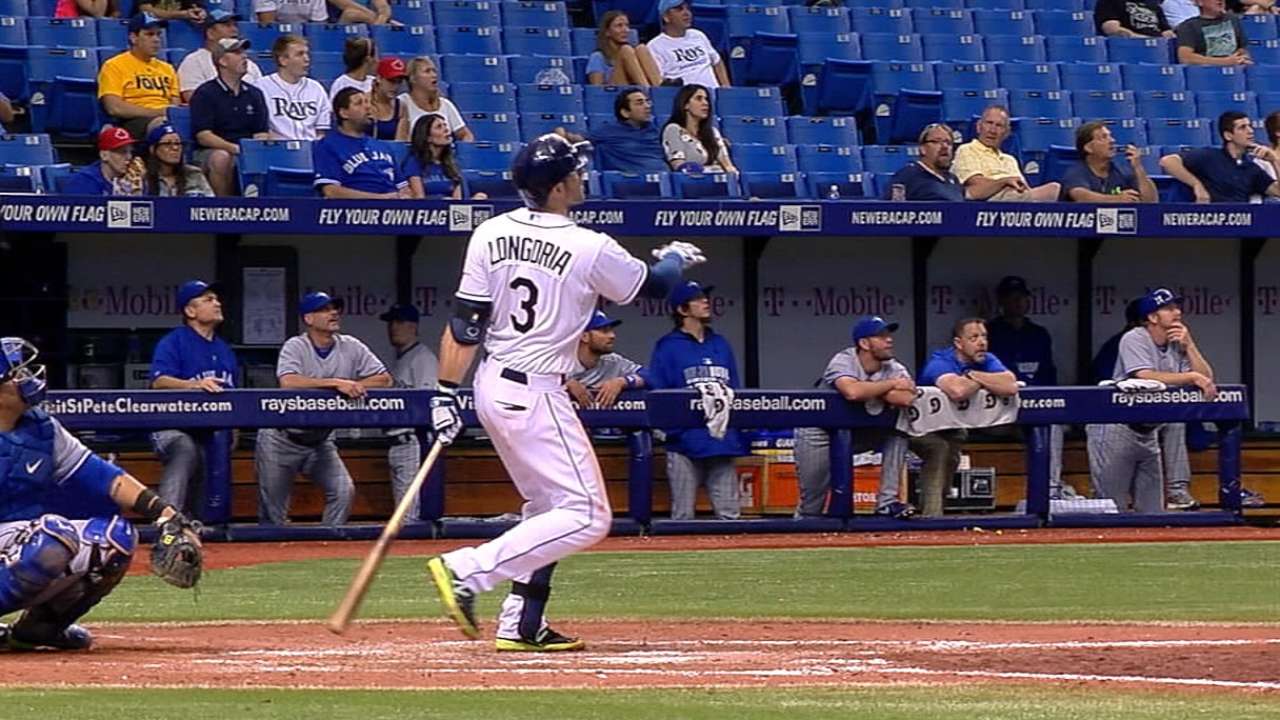 PORT CHARLOTTE -- Jim Miller dropped an old favorite on reporters Friday morning, but the veteran right-hander could easily defend his position.
"I'm just happy to be here, man," Miller said. "I know that's an overworked cliche, but three days ago I was sitting on my couch with no job. So I'm happy for any opportunity. I'm happy to be in camp with anybody and just looking forward to going out there and competing."
Miller left Virginia Beach on Wednesday at 3 a.m. to make the 13-hour drive to Port Charlotte. Thursday he had a physical, and by the afternoon he had become the 64th name in camp.
Miller was asked if he grew worried when he did not receive any calls this winter.
"Oh yeah, 100 percent, it was a little tense in the house back home," Miller said. "I mean, I've had Minor League free-agent offseasons before. But this was the first time, it was March 1 and I had nothing. So it was a little tense for sure."
The 32-year-old Miller said he has been throwing like he would have been doing had he already been in camp and that he is "ready to go." He will join the competition to earn a spot in the Rays' bullpen.
Miller has pitched in the Major Leagues in parts of each of the last four seasons. The bulk of that duty came in a 48 2/3-inning stint with the 2012 Athletics, when he posted a 2.59 ERA with 44 strikeouts and 27 walks.
Miller has a career 3.48 ERA along with an average of 7.9 strikeouts per nine innings.
Bill Chastain is a reporter for MLB.com. This story was not subject to the approval of Major League Baseball or its clubs.