'Attack mode': Chisenhall works to be more aggressive on defense
Third baseman tested early with tough plays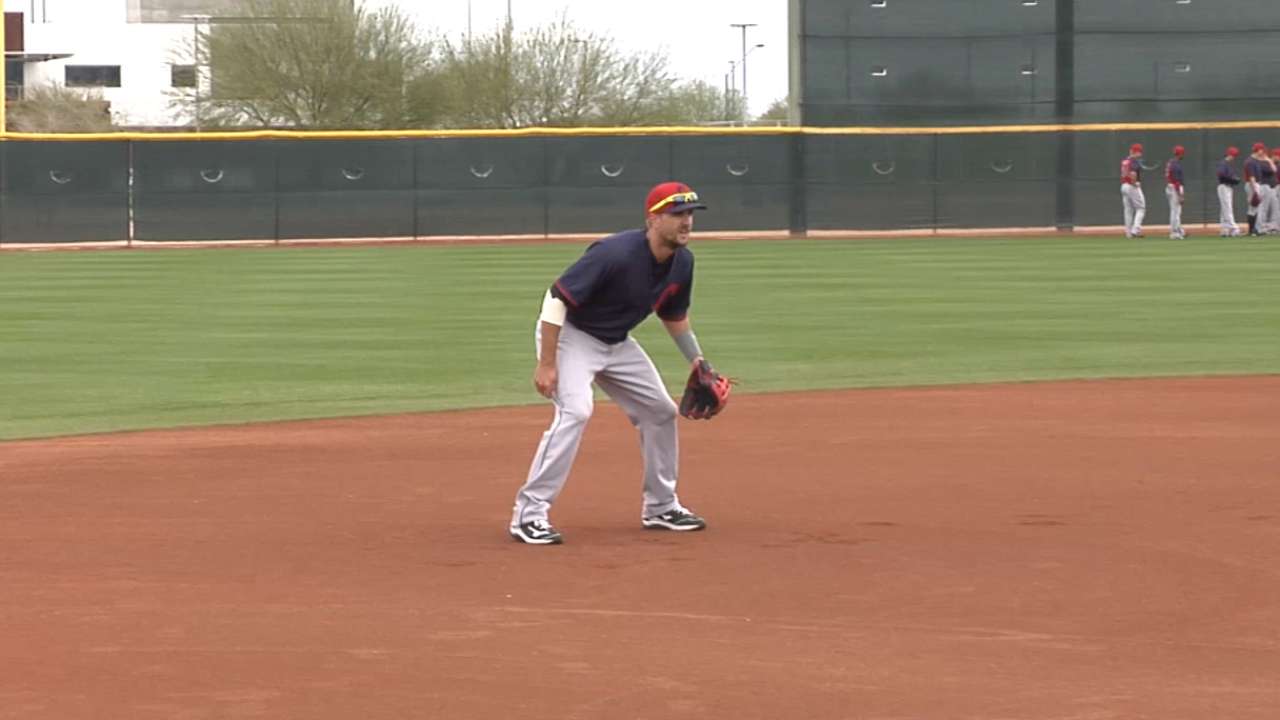 GOODYEAR, Ariz. -- Defense was an issue at times for Lonnie Chisenhall last season and fine-tuning that element of his game is a priority for the third baseman this spring. He got an early test in the second inning of Thursday's game against the Reds.
A sharp grounder off the bat of Cincinnati's Josh Satin ate Chisenhall up with two outs, resulting in an error and allowing a run to score. Naturally, the next batter, Eugenio Suarez, also sent a chopper to Chisenhall. The third baseman gloved the ball and threw off target, but was saved by a leaping catch-and-tag play from first baseman Carlos Santana.
"It never fails," Indians manager Terry Francona said of having two grounders find Chisenhall in a row. "I was actually kind of glad it happened."
Last season, Chisenhall made 18 errors at third base and registered -14 Defensive Runs Saved, according to Fangraphs.com. The Indians have been working with Chisenhall to become more aggressive with his first step on ground balls -- Francona called it "attack mode" -- which he failed to do on the play that led to the error on Thursday.
Chisenhall knows the importance of improving in that regard.
"You want to be aggressive," he said. "You want to make that move to go get the ball and make the decision your own, where maybe you're getting a short-hop instead of waiting back to see what the dirt is going to do. There's going to be hiccups. There's going to be making mistakes, but I'd prefer to make them being aggressive."
Here are some more notes and quotes from Friday:
• After the starting infielders exited Thursday's Cactus League game early, they headed to a half-diamond to work through up-tempo infield drills with third-base coach Mike Sarbaugh and other coaches. This routine is a new addition to this spring's program and Francona said he was "probably as excited about that as anything" else that happened Thursday.
• While most starting pitchers log two innings in their first spring outing, the Indians had right-hander Trevor Bauer begin with three frames in his Cactus League debut on Thursday. The Indians want to get Bauer as many innings as possible before the season begins. Said Francona: "The more Trevor throws, it seems like the more confidence he gets."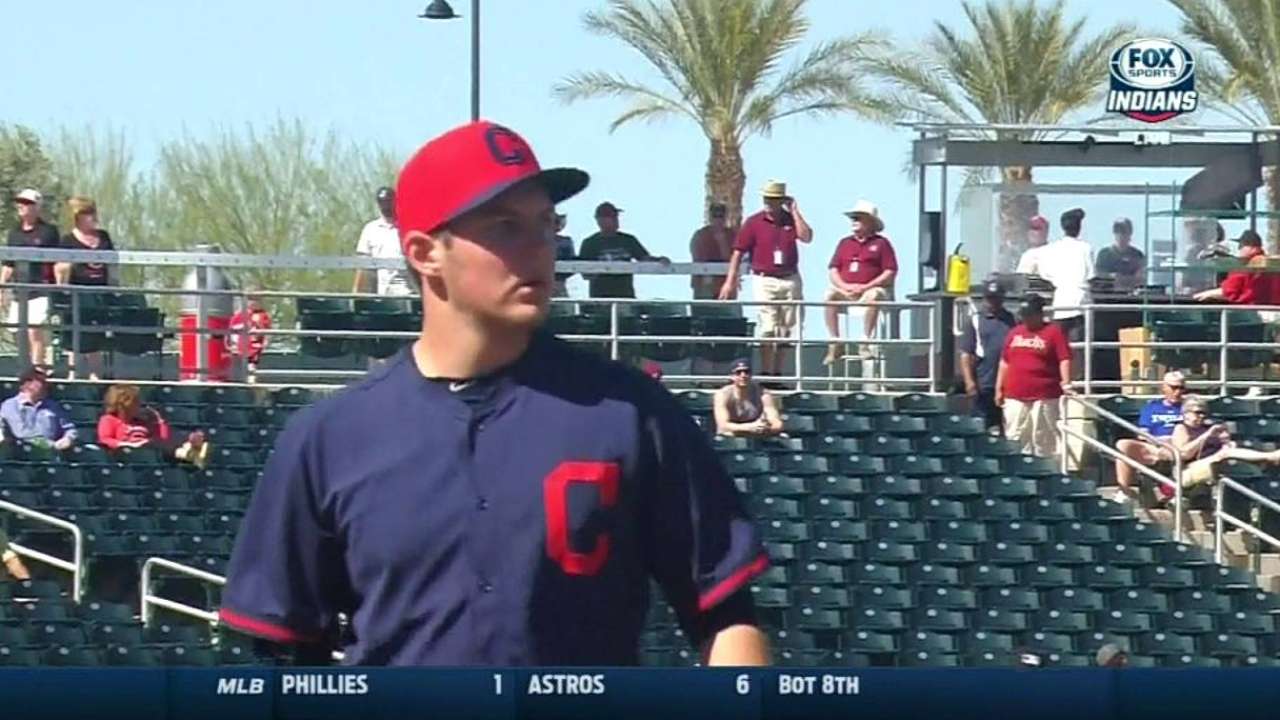 • Utility man Zach Walters tried his hand at first base for the first time with the Indians during Thursday's "B" game with the Reds. Said Francona: "I thought he moved around pretty well and I thought he kept his balance on throws."
• The Indians want to control the intensity of some of their heavily used relievers this spring. Closer Cody Allen and righty Scott Atchison, for example, threw in a simulated-game environment on Friday. Setup man Bryan Shaw will throw in a sim game on Monday.
Jordan Bastian is a reporter for MLB.com. Read his blog, Major League Bastian, and follow him on Twitter @MLBastian. This story was not subject to the approval of Major League Baseball or its clubs.