Showalter: Cabrera's baserunning gaffes 'teaching points'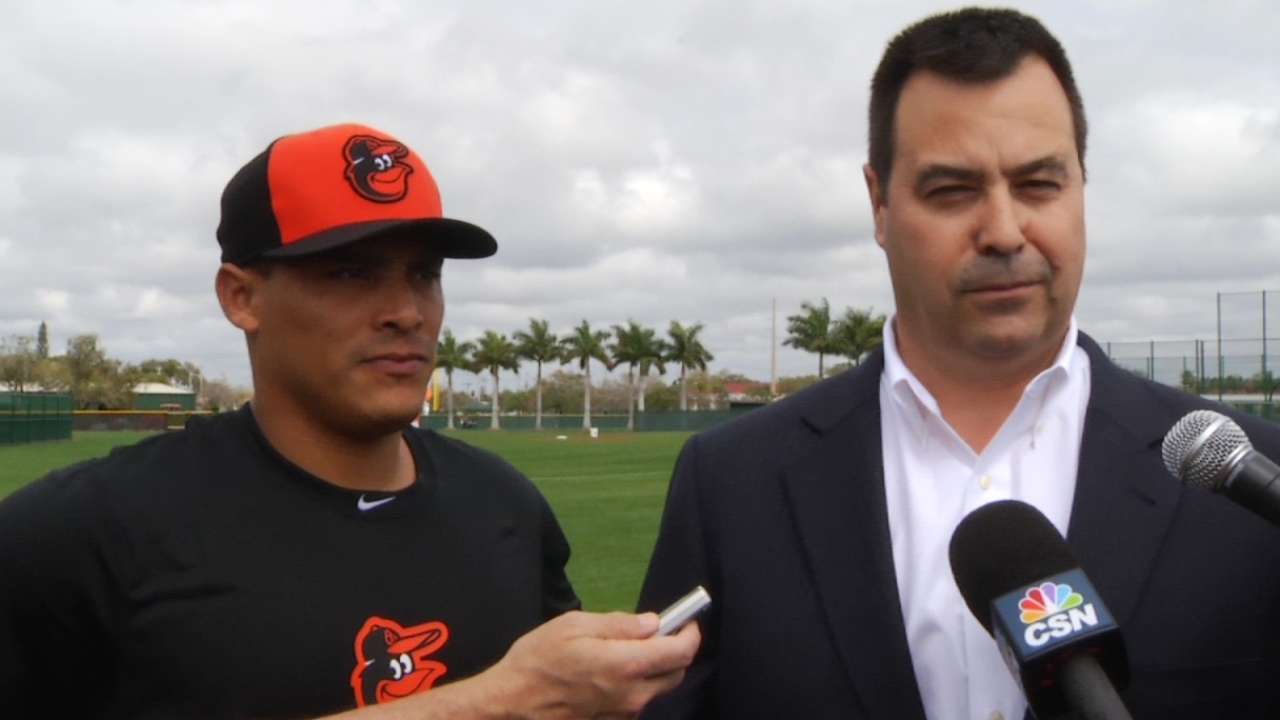 DUNEDIN, Fla.-- New Orioles shortstop Everth Cabrera hasn't had a particularly good start on the basepaths this spring, but manager Buck Showalter didn't seem overly concerned about it on Friday.
"I know he's had a couple things there that we will correct," Showalter said. "They were both execution, not aggressiveness."
Cabrera, who was caught stealing in the spring opener against the Tigers, was doubled off on a line drive in the first inning of Thursday's game against the Rays. In the fourth inning of that same game, he overran second base and was thrown out. Showalter said he will use those types of things as "teaching points" when the team returns to Sarasota, Fla., where players can practice things as a group.
Cabrera is far from the only one who has had some baserunning blunders this spring. Showalter said the team's botched rundown in its home opener will also be revisited, with the O's planning on using some runners from Minor League camp.
As for Cabrera's health, the Orioles remain impressed with the work the infielder did this offseason to ensure his previous hamstring issues are behind him.
"He's put a lot of work in," Showalter said. "Sometimes people tell you, 'He's really been working,' and you go, 'OK, yeah right, we will see.' But you can tell. There's nobody that's spent more time in our locker room than Everth. A couple times I went around, we had a sinkhole on the field that [Alejandro] De Aza told me about and [Cabrera] was back on Field 3 running. You can tell he realizes how important his legs are to him. He's in the weight room all the time. If he gets taken out of the game, he stays there. He realizes what's going on here is because he's got a contract that also has a [Minor League] option."
Brittany Ghiroli is a reporter for MLB.com. Read her blog, Britt's Bird Watch, and follow her on Facebook and Twitter @britt_ghiroli. This story was not subject to the approval of Major League Baseball or its clubs.