Indians set plan to make sure Floyd 'built to last'
Cleveland willing to let veteran's rehab carry into April if needed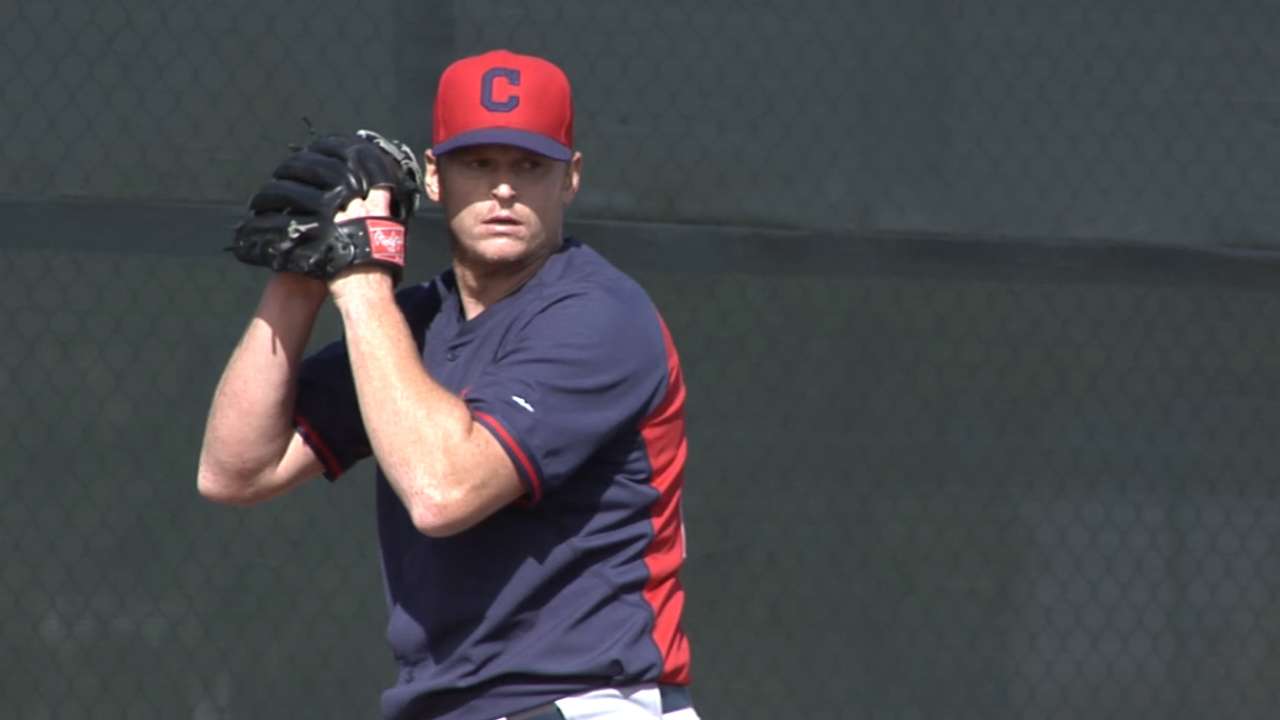 GOODYEAR, Ariz. -- Given the nature of Gavin Floyd's current comeback, the Indians have stressed to the pitcher that honest communication is necessary for plotting his course to the regular season. So, rather than trying to pitch through soreness right now, the pitcher was upfront with Cleveland's staff.
Floyd complained of general soreness in his right arm during a live batting practice session on Wednesday, forcing a premature end to the workout. The Indians then scratched his scheduled start against the Rangers on Sunday and are working with Floyd and the medical staff to alter the starter's throwing program.
"I'm trying to be pretty open with everybody," said Floyd, who fractured his right elbow on June 19 last year. "It's one of those things where I'm getting used to a new elbow and getting to throw again, so it's little steps here and there."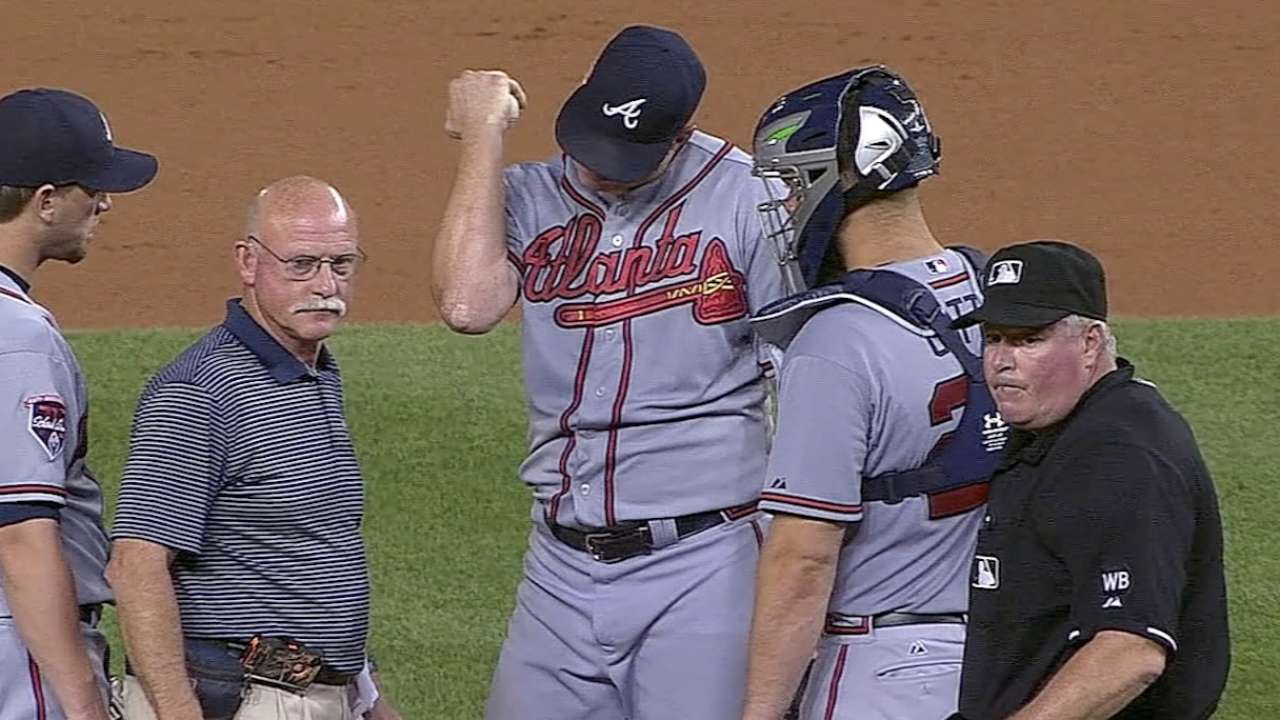 Indians pitching coach Mickey Callaway said that Floyd's live BP workout ended after around seven pitches, but the team does not feel the right-hander's throwing program will be affected too much by the setback. The 32-year-old Floyd said he is "not concerned" and remains optimistic about his chances of being ready in time for Opening Day.
Manager Terry Francona said the team has emphasized to Floyd that there is no need to aim for an artificial deadline such as the season opener. Cleveland is willing to let the pitcher's rehab carry into early April if necessary to get him back to full strength.
"In defense of him, he's throwing the ball really well -- I think surprisingly well," Francona said. "We just want to make sure that he's built to last and not just to make his first few starts, because that's not fair to him. ... Because of what he's been through, giving him a couple days to let the trainers do their thing, things like that, I think really sets him up to, when he does move along now, you don't have the bumps in the road. And, if those things happen, we're willing to [adjust].
"We want this to work. You'd love every pitcher to make every start all year. OK, but if that doesn't happen, we'd rather somebody make 28 good ones and feel good rather than 33 where they're kind of limping. That doesn't seem to make sense. If we're not deep enough to cover that, that's shame on us."
The Indians signed Floyd to a one-year contract over the offseason worth $4 million plus another $6 million possible through incentives. Last year, the right-hander posted a 2.65 ERA in nine starts (54 1/3 innings) for Atlanta before fracturing the olecranon bone in his elbow. Floyd also missed most of the 2013 season while returning from Tommy John surgery on his throwing elbow.
Jordan Bastian is a reporter for MLB.com. Read his blog, Major League Bastian, and follow him on Twitter @MLBastian. This story was not subject to the approval of Major League Baseball or its clubs.