Farrell a proponent of warmup timer between innings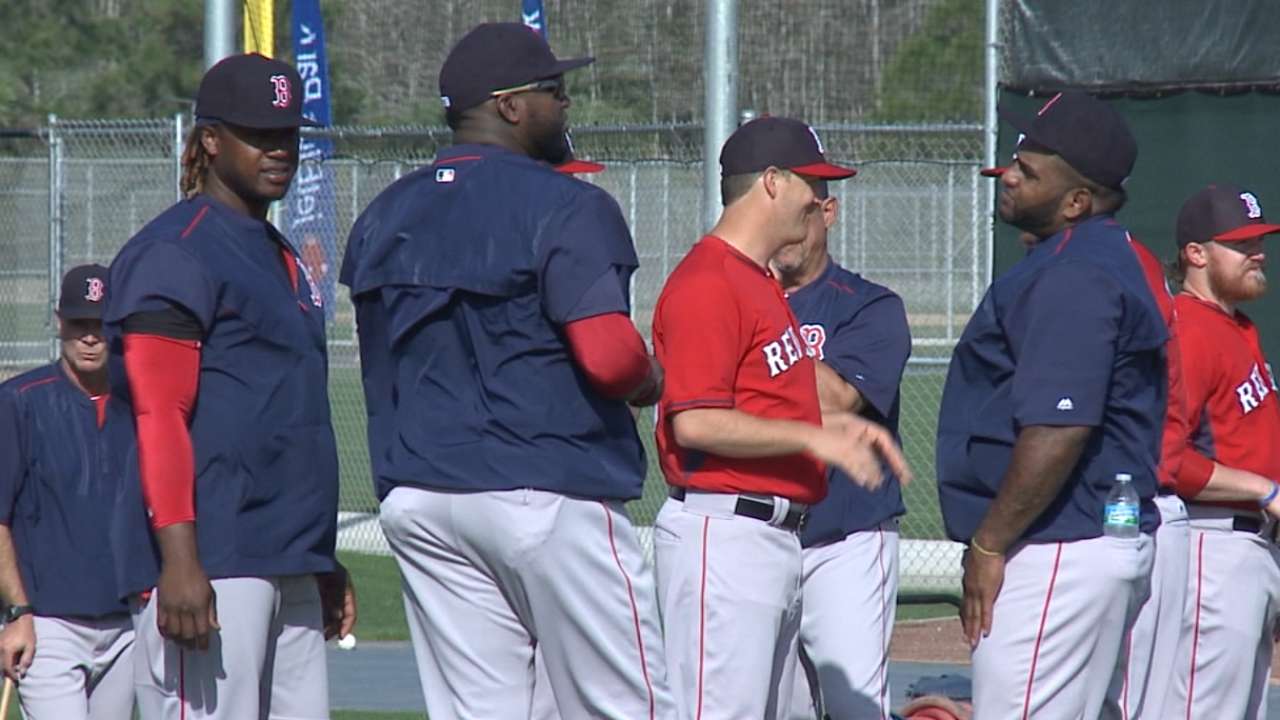 FORT MYERS, Fla. -- Count Red Sox manager John Farrell among the early fans of the new timer that is being used on scoreboards across Major League Baseball to regulate how long a pitcher has to warm up between innings. The running timer starts at two minutes and 25 seconds after the final out of each inning.
"I actually think it's really good," said Farrell. "There's a crispness to the game, it seems like. We still played a three-hour, 20-minute game last night. That wasn't anyone's fault in between innings. That was just a lot of pitches made up in the strike zone that went quite a ways."
The timer couldn't serve as any more of a transparent reminder, with big numbers ticking off from a board posted in center field.
"Everyone sees it up on the board, so it's like, 'This is part of the game now,' and you adjust," Farrell said. "Guys go out to the mound earlier. I don't think anybody went over [the limit] on either side last night."
Ian Browne is a reporter for MLB.com. Read his blog, Brownie Points, and follow him on Twitter @IanMBrowne. This story was not subject to the approval of Major League Baseball or its clubs.