Freeman confident in rebuiliding plan for Braves
First baseman learning from veterans how to be a leader in clubhouse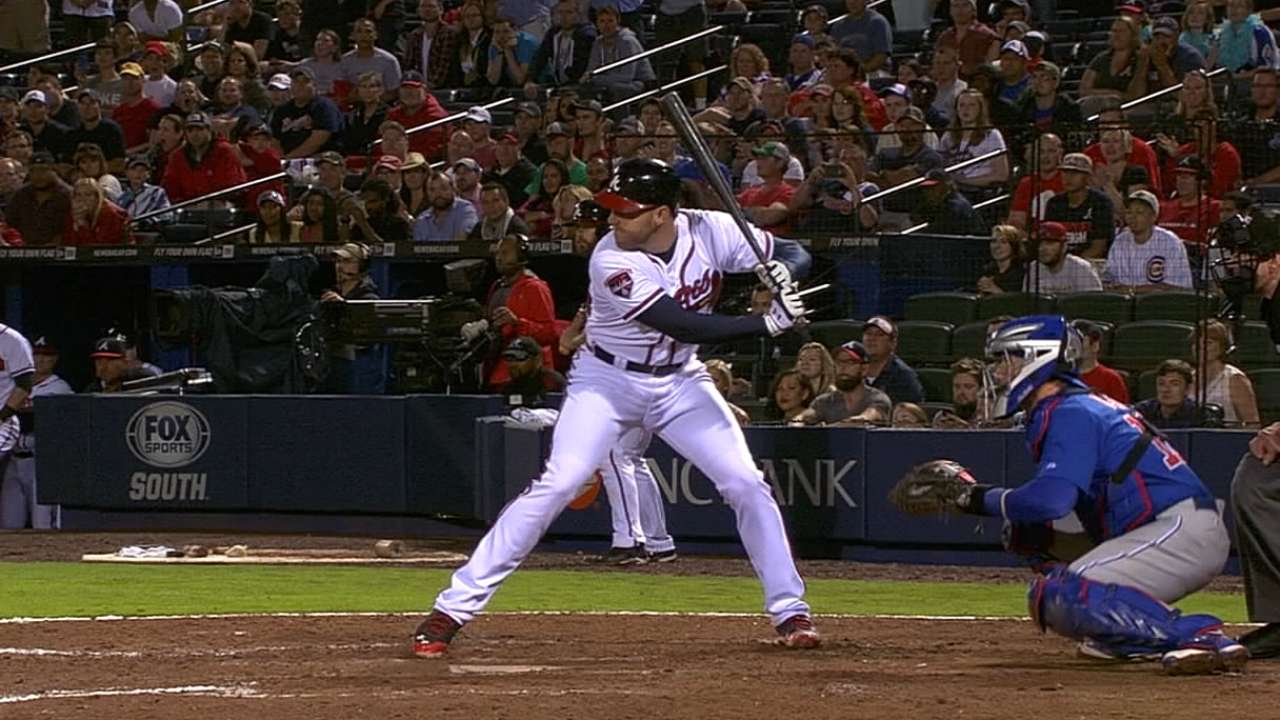 LAKE BUENA VISTA, Fla. -- Once Braves officials completed the significant portion of their roster reconstruction process by trading Jason Heyward, Justin Upton and Evan Gattis, they invited Freddie Freeman to lunch so that they could explain how their flurry of moves affected his long-term future as the franchise's cornerstone.
With team president John Schuerholz, president of baseball operations John Hart and manager Fredi Gonzalez all present, assistant general manager John Coppolella used a Power Point presentation to give Freeman a better understanding of what had been gained with these trades.
"I wanted to know who we got and how close [the prospects] were," Freeman said. "Even though we traded some guys, I still want to win. I want to win now and I expect to win. That's the culture in this clubhouse. Everybody expects this to be a rebuilding year, but John Hart said it best when he said the [front office] believes in the Braves and that's what we are doing."
Less than a year after signing a franchise-record eight-year, $135 million deal, Freeman seems to be energized by the new environment that exists in the Braves clubhouse.
Before drilling a two-run homer in Friday's Grapefruit League game against the Nationals, the 25-year-old first baseman glowingly spoke about how the offseason additions of veterans like Jonny Gomes, A.J. Pierzynski, Nick Markakis and Jason Grilli will provide the team with an attitude that last year's young team didn't possess.
"Last year, we started to lose and we just were thinking, 'Here we go,'" Freeman said. "When you lose a couple games in a row, Gomes is not going to be happy about that. He's going to light the clubhouse up. Pierzynski is going to light the clubhouse up. Grilli is going to get on people. Markakis has been winning the past couple years in Baltimore. That's going to wear off on everybody."
As they have spent the past couple weeks hitting together in the batting cage and working out in the clubhouse, Freeman and the high-energy Gomes have developed a bond that could continue to provide value as the first baseman is asked to assume more of a leadership role over the course of the next few seasons.
"I've been shadowing him," Freeman said. "He's the kind of guy I want to be around because he's been in the playoffs and he's won the World Series. I want to be around those guys who want to win and expect to win. He's going to wear off on this whole team."
Shortly after attending that lunch with Braves officials, Freeman told MLB.com that he believed the Braves would surprise the many individuals who expect them to simply be also-rans in the National League East. After a couple weeks in camp, he maintains his belief that he and his teammates could become this year's version of the Royals.
"The Nationals look unbelievable on paper, but the Kansas City Royals didn't wow everybody on paper and they went to Game 7 of the World Series [last year]," Freeman said. "We believe we can do that, too."
Mark Bowman is a reporter for MLB.com. This story was not subject to the approval of Major League Baseball or its clubs.