Moya held back from Port St. Lucie trip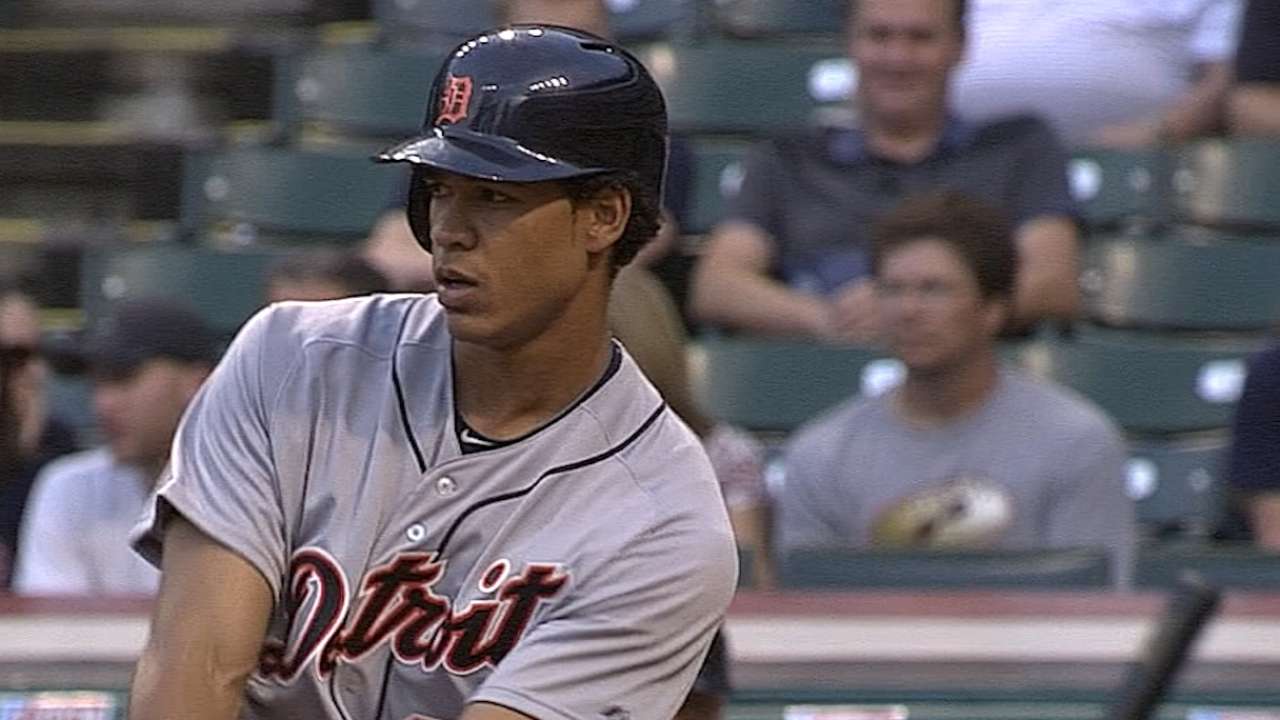 PORT ST. LUCIE, Fla. -- Outfielder Steven Moya, originally on the travel roster for Friday's game against the Mets, did not make the trip because of the latest injury to hit the Tigers.
Moya, who missed Tuesday's game with back spasms, replaced Yoenis Cespedes (lower back tightness) in right field on Thursday. He went 1-for-3 with a run and a strikeout.
"Because he ended up playing yesterday we decided two days in a row with the back -- just not have him sit on a bus for two hours," manager Brad Ausmus said. "That was all that was."
Moya, the Tigers' fourth-ranked prospect according to MLB.com, is 2-for-5 (.400) with a run, a double and an RBI in two spring games. The 23-year-old from Puerto Rico appeared in 133 games for Double-A Erie in 2014, batting .276 with 33 doubles, 35 home runs and 105 RBIs.
Non-roster invitee Xavier Avery (1-for-3), who has 32 big league games of experience from his time with the Orioles in 2012, started in right on Friday.
QUOTES:
"I saw him pitch a couple years ago with the Mets when I was with San Diego. He had a bright future, so I'm hoping for his sake and for baseball's sake that he bounces back from his surgery and picks up where he left off."
- Ausmus on Matt Harvey's return
"We had [Al] Alburquerque and [Tim] Melville model it about a week ago. We were well aware of what they were going to be wearing. We were well aware of what they were going to be donning."
- Ausmus on the golf outfits seen in Justin Verlander's Instagram photo
"I think there's some value to it. I think there's some other stats that are more concrete. There's some value to it. I think a lot of times you use similar stats and I guess kind of use them to prove or disprove each other. You can have multiple defensive stats and see if they coincide. Again, I think WAR has value. I do think it's probably a little bit overinflated in terms of attention. It has value, there's science, math behind it."
- Ausmus on WAR
Christina De Nicola is a contributor to MLB.com. This story was not subject to the approval of Major League Baseball or its clubs.