Gardner steps into leadership role with Yankees
Girardi: 'Gardy's not afraid to speak up, and he's respected in that clubhouse'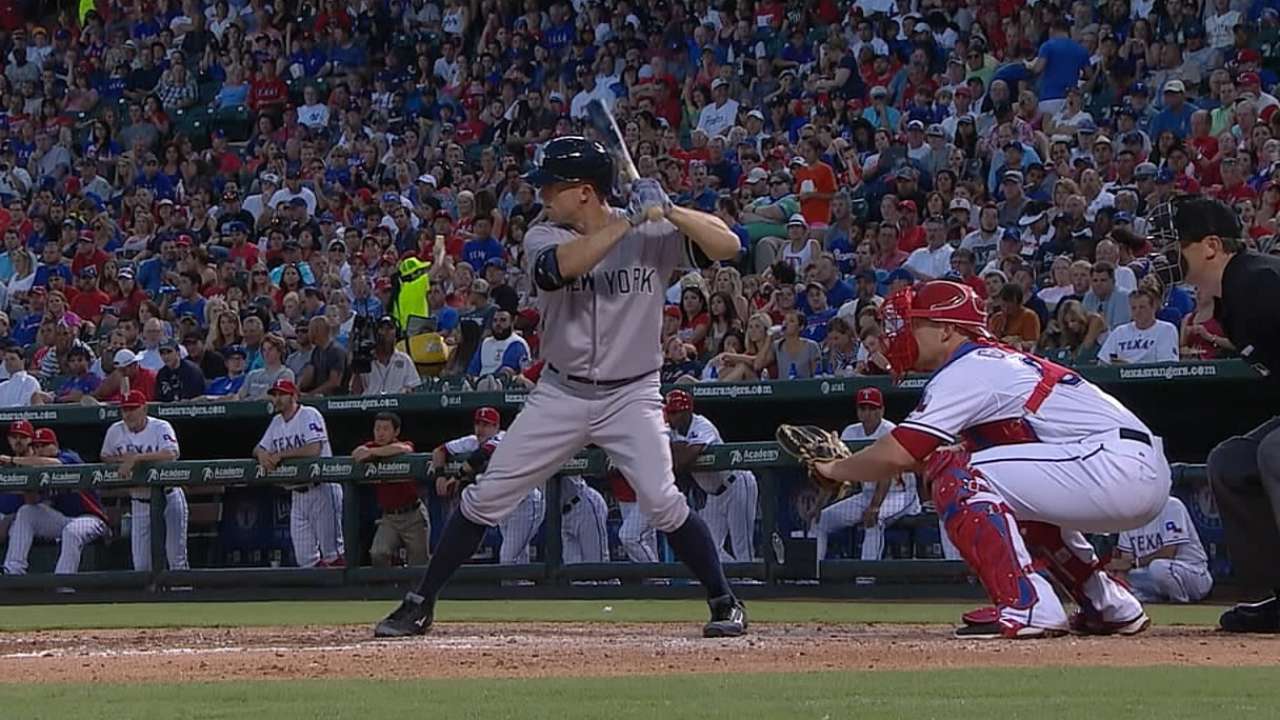 TAMPA, Fla. -- Yankees outfielder Brett Gardner recalls walking into his first Spring Training camp in 2007, making the hard right turn away from what was then Joe Torre's concrete-walled office and entering a clubhouse stocked with intimidating big league resumes. As most young players do, he tried to keep his head down and listen.
Gardner recalls how much it meant to mix in with the members of the "Core Four" that spring, as well as veterans like Johnny Damon and Jason Giambi. Now, as Gardner prepares for the 2015 season, he is doing so -- somewhat improbably -- while being credited with the longest uninterrupted Yankees tenure on the roster.
"It's hard to believe that it has been eight years," Gardner said. "That was the only time I ever got to play for Joe Torre, with [coaches] Don Mattingly and Larry Bowa and those guys. It was definitely an eye-opening experience for me, being where I came from. Everybody does such a good job of really talking to the younger guys and showing them the ropes and what to expect."
Only Alex Rodriguez has worn the pinstripes longer than Gardner, who started his climb through the farm system in 2005 and reached the Bronx in '08. Despite that long run of service, the 31-year-old outfielder said that he still does not consider himself as one of the team's veterans. Yet it's impossible not to notice the turnover.
"There's obviously a bunch of new faces and a lot of guys that you're used to seeing around that you miss," Gardner said. "Just the last few years with Derek [Jeter] and Mariano [Rivera] and Andy [Pettitte] and Jorge [Posada], those guys have been here so long that you almost never expect them to leave, really. When they're gone, it's kind of weird, but we've still got a pretty veteran team."
Only four players remain from the Yankees' most recent World Series championship, and it was Gardner -- not CC Sabathia, Mark Teixeira or A-Rod -- who was voted by fans as the team's most recognizable representative in MLB Network's offseason "Face of MLB" contest. Gardner laughed when reminded of his victory.
"I figured everybody would still be voting for Jeet, right?" Gardner said, with a smile. "It's not something I really think about, but it's cool that fans recognize me in that way. Hopefully I can have a good year, play well and we can all have a good year."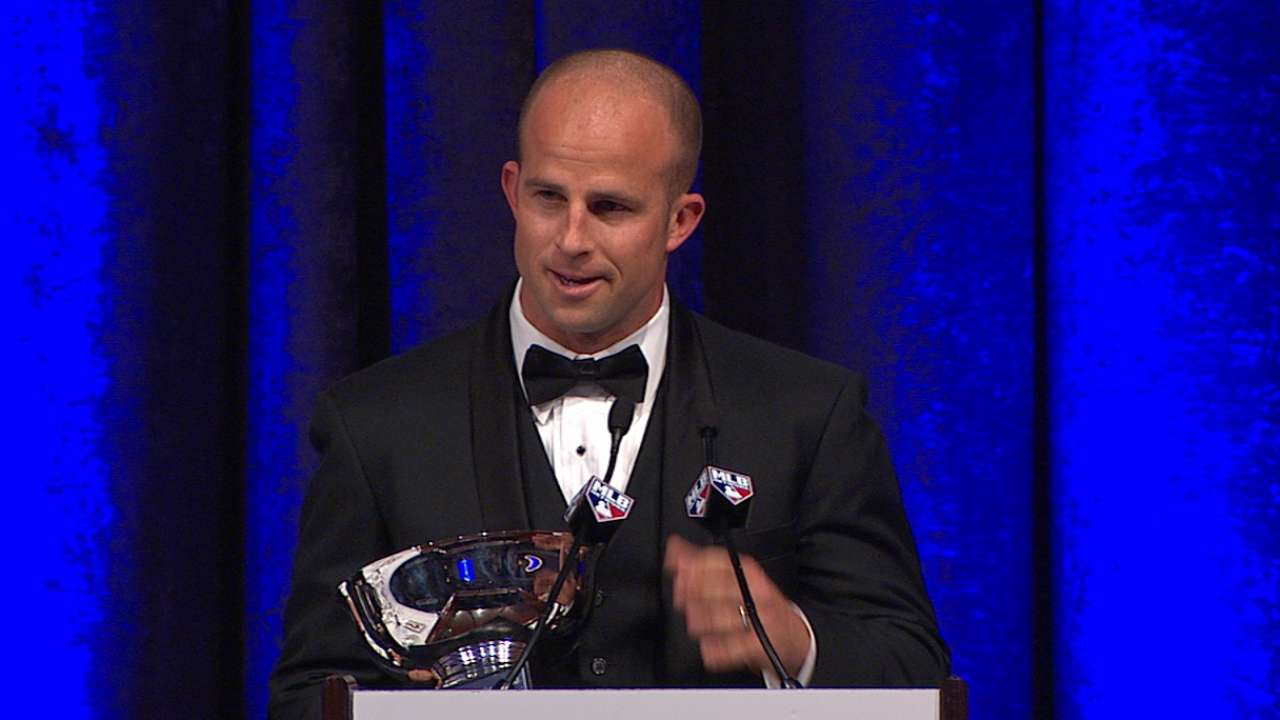 With Jeter's retirement shelving the captaincy for now, manager Joe Girardi has said that he would like a group effort to fill that leadership void. Gardner has earned a reputation as a prankster -- if an entire salt shaker appears in a bowl of someone's chili, he'll be the primary suspect -- but Girardi said that Gardner has also taken on a more vocal presence in the clubhouse.
"Gardy's not afraid to speak up, and he's respected in that clubhouse," Girardi said. "He's got a lot of different characteristics about him that allow him to have leadership qualities. He plays hard. He's beat up, he goes out there every day. He's going to give you everything he's got. He expects to win. He has the ability to have the respect of his teammates and needle them all the time."
Girardi said that he believes there is value to the fact that life as a Yankee is all that Gardner knows. He will likely be the only homegrown player in the Opening Day lineup, and he owns an inspirational back story, having clawed from a freshman walk-on at the College of Charleston all the way to Yankee Stadium.
"When you have a guy like that, you see it come out in his personality," Girardi said. "That's Gardy. He's going to fight for everything, and that's what you want from your players. I'm sure there's a lot of guys who don't know that story in him, but I think they know the way that he plays and how hard he plays, and that's why they'll listen."
Thinking back to that first camp in '07, Gardner remembers being wowed by how talented his teammates were. He'd run into a few players with big league experience in the Minors, but seeing that level of skill on a daily basis inspired him to work harder to stay on the big league side of the street.
Now that Gardner is one of those veteran voices, looking out at a room of new faces who own birthdates in the 1990s, he hopes to provide a good example for some of these first-time Yankees.
"You always try to remember how guys treat you, and as an older guy, once you're around for a little bit you try to treat young guys the same way in return," Gardner said. "I definitely don't command near that same level of respect as some of those other guys, for obvious reasons, but it's definitely an awesome experience for me to say that I played along some of those guys."
Bryan Hoch is a reporter for MLB.com. Follow him on Twitter @bryanhoch and read his MLBlog, Bombers Beat. This story was not subject to the approval of Major League Baseball or its clubs.